Franchise Marketing
Consumers are increasingly using the Internet and "organic search results"   represent 90% of all recorded clicks. So why have MLM companies, licensors and franchises forgo the most cost-effective customer acquisition marketing tactic out there?
Marketing a franchise online : the big picture
Ideally, a franchise business will build, deploy and manage one website per franchise location in order to compete with local boutique providers. However, costs, time and inherent difficulty involved in pursuing such a strategy has usually driven franchisors to look for scaled-down strategies. In fact, scale had been a disadvantage when it came to marketing franchises on the Internet until SEO Samba's web marketing & automation platform changed this paradigm.As the number of franchisees in your franchise system of SEO Samba-powered websites grows, the benefits of local search engine rankings grow organically for network members. In a sense, it mirrors well-known network effects that you enjoy from group advertising, brand recognition or group purchasing power. SEO Samba turns scale around to benefit you. Here are 3 uniquely distinct advantages offered by SEO Samba that makes  this marketing system deliver predictable results where others fail;


Compounded Effectiveness: The Hub & Spoke Advantage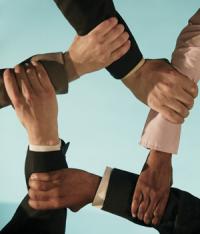 Powered by Hub & Spoke technology, SEO Samba generates unbeatable number of sales leads for local franchisees while franchisors enjoy mechanical incremental search ranking benefits from each franchisee participating in the program. SEO Samba has developed the patent pending Hub & Spoke technology specifically with franchise business models in mind. This framework strikes the right balance between centralized control & associated economy of scale with the flexibility required to secure top Google rankings while satisfying your franchise's varied sophistication & involvement level.



No Vendor Risk: The Open Source Advantage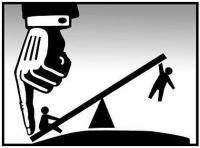 SEO Samba ships with SEOTOASTER, an open source Content Management System that we've built from the ground up to set a new standard for building, managing and promoting websites. SEOTOASTER isn't just any CMS; In just over two years, SEOTOASTER has just clinch the title of #1 acclaimed open source CMS in the world, as ranked by the authority website users from opensourcecms.com. Why should you care? You can modify any aspect of this powerful application to suit your needs, and in the unlikely event that the organization behind SEO Samba disappear, all your websites remain fully operational and supported by a growing community of developers and users.



Service Sales & Ecommerce: The Built-in Advantage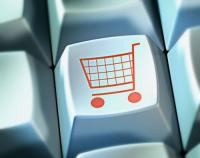 Business, commercial and residentials services franchises usually need to talk to prospects and quote projects ahead of making sales. The SEO Samba framework offers a built-in online quote system to handle the sales process end-to-end. And it is fully integrated with payment gateways, so your franchisee can even collect online, and generate invoices.           Developing E-commerce within the context of a Franchise network isn't easy. How do you build and distribute a central catalog? How do avoid creating duplicate content? How do you accomodate franchisees or licensees who wishes to supplement your catalog with their own products?  SEO Samba offers a solution out-of-the-box for this scenario, enabling catalog synchronization, content customization, and site specific products lineup.
---
The superior franchise system to build, manage and market your network of franchisees
We know that you heard this before. We also know that your best efforts are failing to generate cost-effective sales leads through SEO in any kind of  scalable and predictable way. How do we know this?

Because you're not using SEO Samba....yet
When you team with SEO Samba as a Licensor or Franchise Owner, you're choosing to bring easy-to-use, cost-effective marketing tools to every licensee/franchisee in your organization. That means each franchisee gets the same top-notch online marketing tools and support to help them grow their business and your brand.


What Franchisors Get:
Outstanding organic performances compounded by franchisee's network size
Dedicated franchise marketing expert to report & work with you and your team
Flexible payment options, including discounted licenses to resell to franchisees
Getting Started Kit to help your marketing program get up and running, fast
Comprehensive - no risk quickstart package for your own website retrofit as needed
Customized on-demand live training
Brand consistency
PR, social and email integration for your entire website network
Unlimited Press Releases distribution
Strategy by SEO Samba's CEO Michel Leconte
Discounted social/PPC service packs to resell
What Franchisees Get:
Ready to use website that performs with Google's organic searches
Free weekly live training to manage/edit their website
PR & social media integration — making it a snap to promote in their market
Easy-to-use marketing and social campaign tools that makes your marketing a snap
Access to optional social/PPC service packs for a fee
Ongoing reporting
Call or use the contact form and we'll setup a private demo to answerr all your questions before developing a plan that works for you and your licensees or franchisees.  Alternatively, you can  get more in depth explanations below by reading on.
---
Personalized websites that perform with search engines in their local markets
SEO Samba hub & spoke technology allows for optimal central website network management and marketing, along local hosting and involvement for your franchises. This means your domestic franchises can battle it out with local competitors on local search and your international franchisees can be seen as local to their markets. By the way, did we mention that franchise website editor comes in 10 languages and counting?
Networked multi-site E-commerce...centrally managed
Update your SEO Samba powered e-commerce site, and all your network get your latest catalog update while retaining their location specific modifications including product descriptions, price or any other.
Quote engine integrated
Your service requires quotation? not to worry; SEO Samba integrates a powerful yet easy to use online quotation system. Franchises get notified for new quote requests, modify them and can receive payment online. It also can be used as a point of sale  (POS) quotation system or even while having customers on the phone since franchisees can create quotes from scratch. Online pdf invoicing and customer account interface included.
Lead generation tactics & reporting integrated
Want a franchisee zip search? a traceable document for download? A simple checkbox to harvest emails right into your email marketing platform? a private area for members? Yep, we also have it ready to use.
Integrated PR & News system
Publish corporate and region specific news to all and/or selected franchisees website in one click, while allowing franchisees to write their own news. In addition, SEO Samba distributes unlimited press releases for free as part of the monthly subscription.
Integrate with your newsletter system out of the box
You already use Constant Contact, Icontact, Vertical Response or any others, create a newsletter from your website published news, edit it before sending it via your email marketing platform of choice in one click. You also archive a copy in one click to one or many of your websites.
Integration with social platforms & blog
Twitter, Facebook & blogging are all here to help spread your message. We've optimized the system to communicate with these social sites as you publish new content to your site, and prospects leave comments on your corporate and/or franchise blogs.
Facebook
Franchisees get a Facebook version of their sites. Lead generation and/or E-commerce ready of course.
Mobile? you bet
Out of box, franchisees get a tablet and smart phone version of their websites with relevant actionable information for their local customers.
Websites optimized for lead conversions and sales
We are experts SEO, Leverage our cumulated experience from building and optimizing 1000's of networked websites to benefit your franchise. We also offer complementary managed marketing services.
Easy website editor and adaptable themes
In-line editing is a dream for busy franchisees; browse, click, edit, done.
Thanks to our flexible websites themes system, you can give franchisees just the right amount of flexibility they need. You can even taylor it to each franchisee skill level.
Unlimited expandability
40 plug-ins/apps and counting. Wish to bring videos on your website? Display excel spreadsheets right onto a page? Gmaps or image gallery? It's fast and easy to deploy a plugin to your network or modify a franchisee website theme.
Integrated training & support
Franchisees enroll into our weekly webinars, they peruse training videos at their leisure, and contact us directly for support.
We define the SLA together, and report back to you on KPI's. Zero burden on your staff. Zero hassle for you.
What's The Next Step?
Contact us now and receive a free consultation about your franchise's marketing potential with regards to organic and local search marketing. For franchises growing internationally, rest assured that our friendly consultants do have an international outlook on search engine marketing.

«SEO Samba's technology produces sales leads day in and day out for our affiliates at a fraction of the cost seen elsewhere, and it scales easily.»
Sean Zobaa – Home Energy Team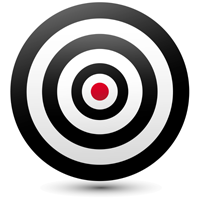 Want a cost-effective scalable marketing program for your Franchise?
Contact us now below to get a case study loaded with proven tips from our existing franchise partners.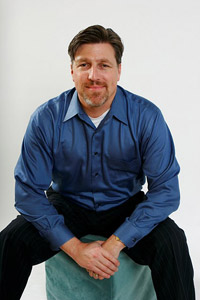 «We first started with creating a single web site on SEO Samba that we imported from our previous content management system. Then we created sites specific to each region and gave privileges to local managers in order to edit their local site only; then we cross-linked our offerings, and now the number of sales leads has increased dramatically.»
Carl Easterday, ActivSupport General Manager