Pay only for actual leads while getting your branding free
Custom ads tailor-made for your brand, products, services and markets
Optimized dynamic search and display ads with data-driven landing pages creation
1-on-1 support and ongoing extensive reporting by dedicated PPC expert
SeoSamba creates strategies, campaigns and dynamic ads that are just as unique as your business. We perform extensive research, build high performance campaigns and design powerful ads to match your campaign goals and highest expectations.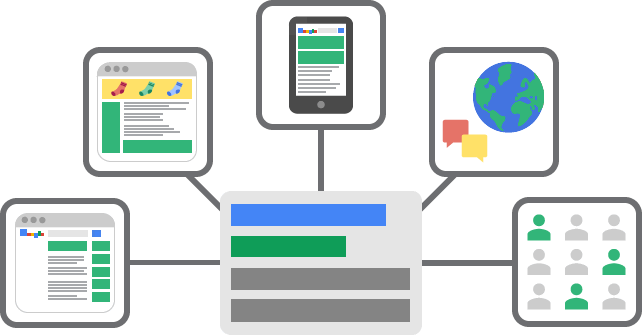 Our consultants create campaign strategies to identify and market your message to highly relevant audiences on Google Adwords, but also Facebook, LinkedIn, and other ad and social networks. SeoSamba's PPC experts create dynamic search, display, listings, and products ads that drive brand awareness, along with immediate purchases.
SeoSamba's content marketing experts craft unique messages and optimize landing pages matching highly targeted visitor profiles, behaviors, locations and devices to maximize conversions rates.
Your dedicated expert review results with you, and with your consent take any appropriate action to further optimize your return on investment, and since SeoSamba understands SEO so well, we make sure that lessons are applied across both your organic and paid-for programs.