Comprehensive high performance marketing solutions for both
mature and emerging franchising brands.
Franchise development
SERVICES
From broker fees to broker-free?
You tried in-house franchises sales, outsourced franchises sales, franchise lead generation directories, maybe even voodoo franchise sales? In any case, you're stretched thin and wonder if anyone has got that digital investor lead generation figured out? Your quest is over. Time to try our performances guaranteed turnkey franchise recruitment services packages.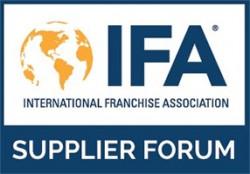 Franchise BRAND MARKETING
SERVICES
Franchisees want their marketing fees spent on digital programs that clearly benefits their unit location.
Deliver a state-of-the-art proven digital marketing program, one that prolong the brand's identity but also build unstoppable momentum up by playing on network's strength: Its number.
Offer a state-of-the-art brand marketing program that will help you differentiate from competing franchise brands; 
Help your franchisees market their services and locations, and cater to their various sophistication needs; 
Benefit also your franchise recruitment program as your network scales
SeoSamba
Franchise Marketing in a nutshell
FRANCHISE MARKETING RESEARCH & INSIGHTS
Retail Franchise Marketing Report 2017
(coming soon)