Social Media Marketing Platform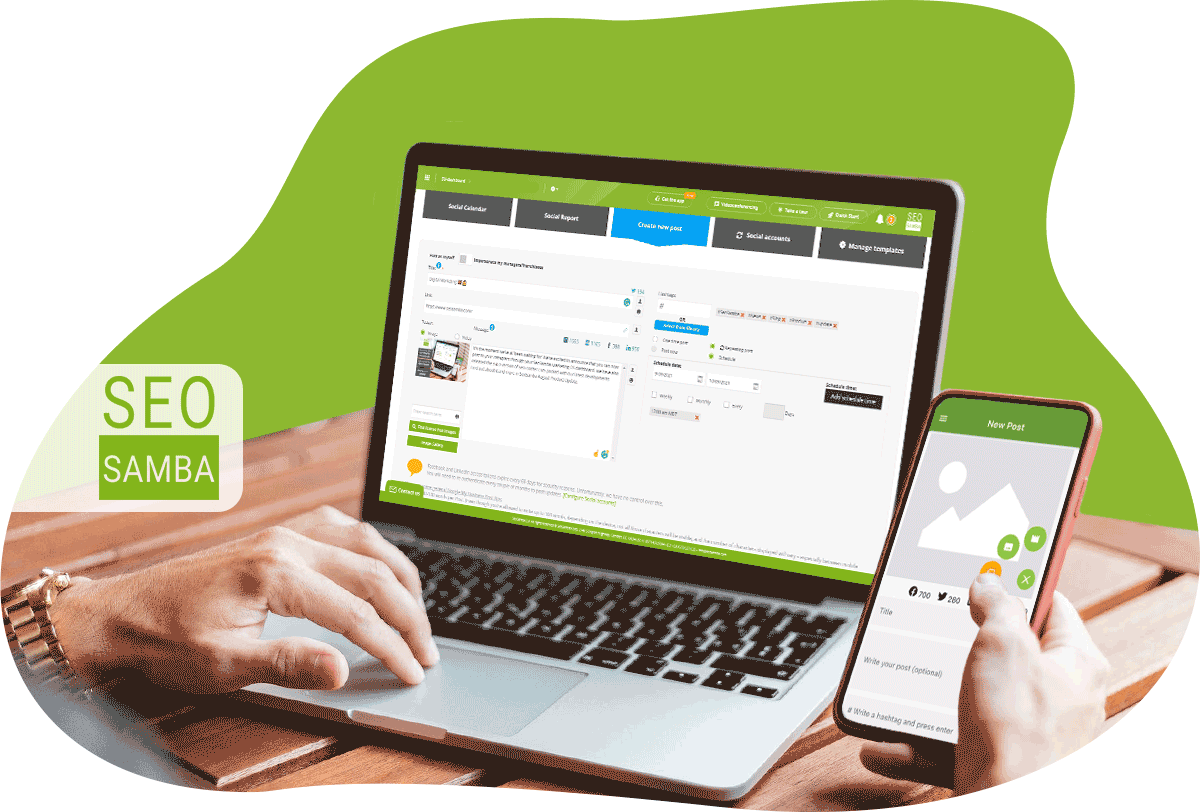 Open a free starter account now!
The sky is the limit.  Really….. for a limited time our free starter accounts offer:
Unlimited Profiles

Unlimited Posts

Unlimited Potential
Latest Reviews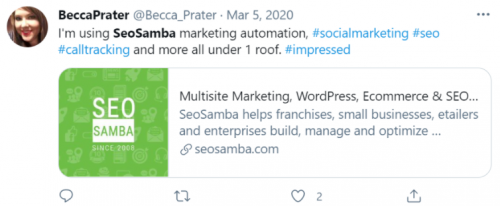 What will you accomplish without limitations?
Schedule posts across all your social networks in just a few clicks.
Automatically schedule your content and review posts in a simple monthly, weekly and daily calendar view.
Post videos, create collage before/after pics and access your corporate calendar all from the companion mobile app.
Save time and your sanity
Design professional looking social posts, utilize the built in free image finder, create templates and distribute to multiple social profiles across your entire brand from one place.
Take total control over your entire brand's social media from a centralized dashboard. Create post approval policies and workflows in a snap, and minimize authentication legwork with our flexible security mechanism.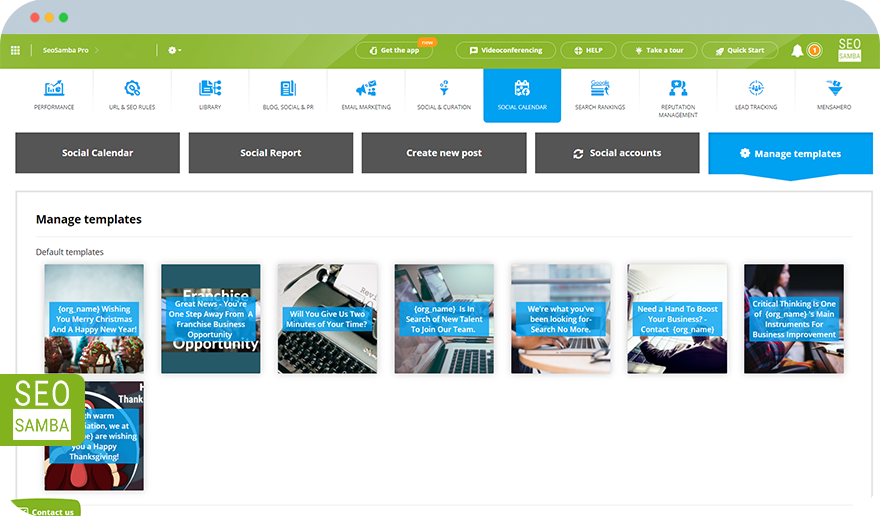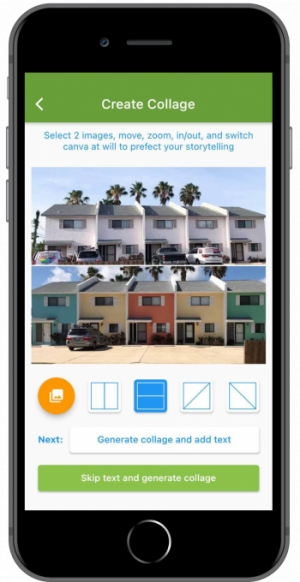 Tell your story faster, better and from anywhere 
Create powerful before/after collages straight from the app

Record and post videos testimonials

Give the app to your team and view, edit or approve all their scheduled updates from your corporate calendar

Schedule posts across all social accounts under your profile

View all mobile posts also from your web-based corporate calendar

 
SeoSamba's companion social mobile app is an incredible tool to help you spread the word about your products and services.
Create content, No brain damage required
Creating compelling content is easy with SeoSamba.
Our intuitive social posting tool is easy enough for a child to navigate through. 
Schedule your content in advance across your networks

Posting wizard walks you through step-by-step

Built in license-free image finder

Get access to asset libraries


Post videos

Post now, later or repeat on a custom schedule

Post to one, any or all of your social networks at once

Post as yourself or as anyone else for accounts you manage

Post and schedule updates from anywhere thanks to our award-winning social marketing apps

Work as a team, all your web and app scheduled posts appear in your brand central dashboard

Protect your brand with our easy-to-use approvals process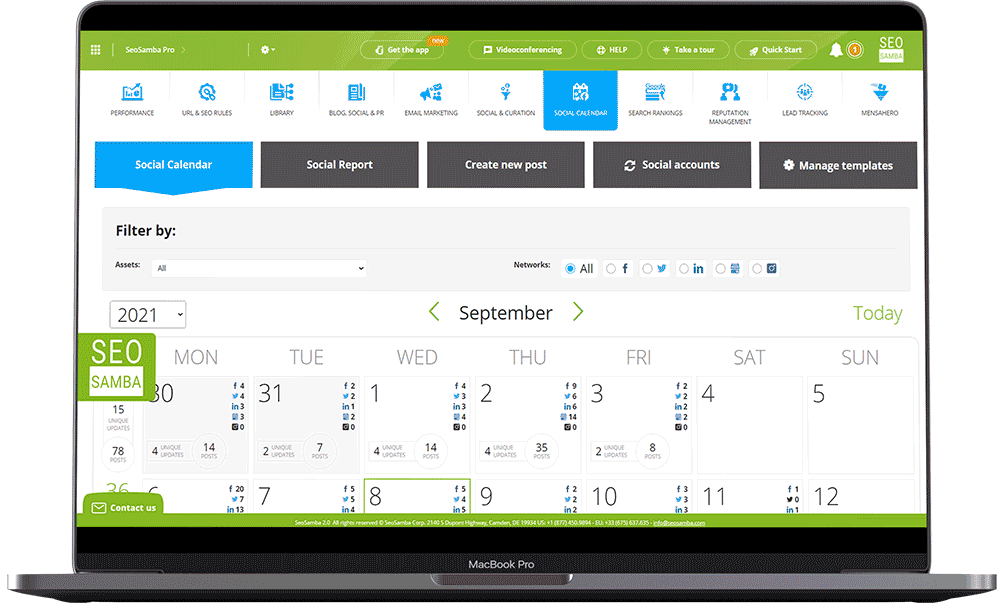 Source Great Content With Ease
Design your posting schedule with a mix of unique and curated content.  Save your favorite RSS feeds to your MOS dashboard and view popular content from reputable sources, add it as a social post to your calendar in a few clicks to create an engaging mix of content without ever having to navigate away from your centralized social media marketing management dashboard.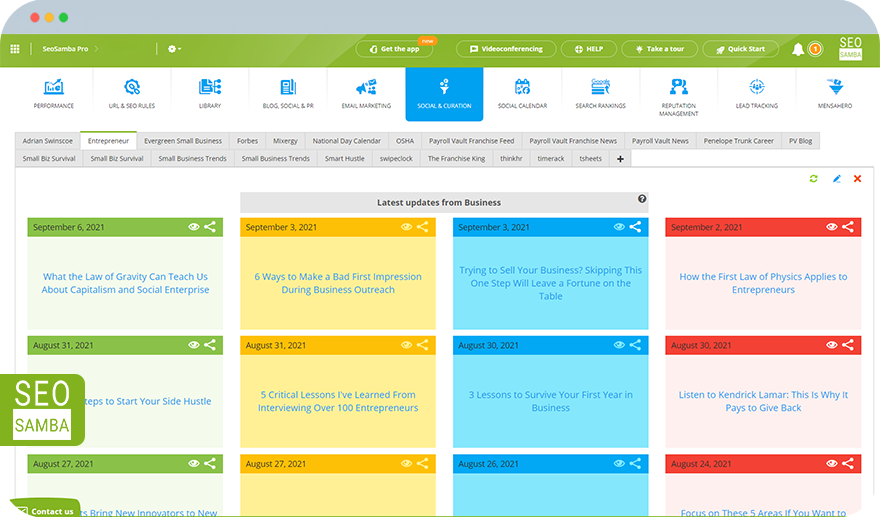 Go Beyond Responding to Reviews and Comments: Cross-pollinate
Respond to reviews, flag them for teammates in a single click but also share reviews from Google My Business, Facebook, Yelp, Zillows and over 100's of directories across all your social networks on a schedule in a couple of clicks.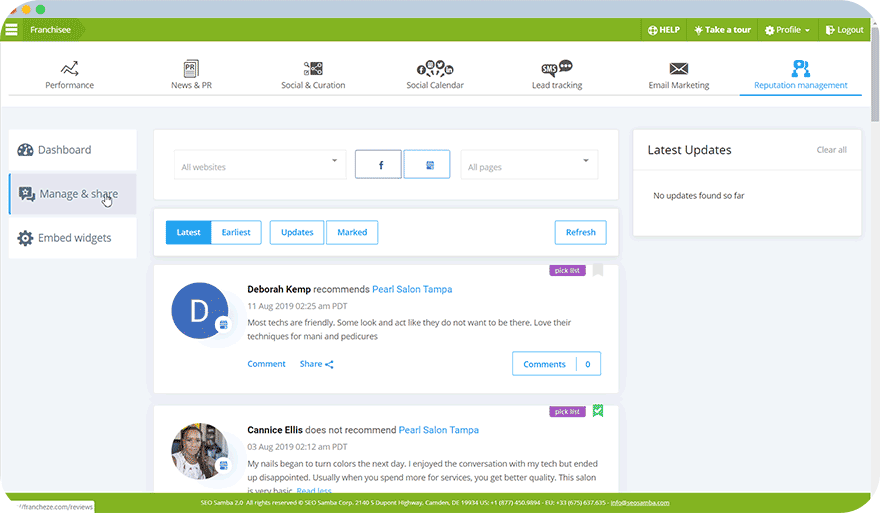 Built For You
SeoSamba built its social media marketing tools with you in mind, whether you are a professional marketer or an inexperienced beginner.  You won't need extensive training or boring instruction manuals, thanks to the user-friendly interface. Plus, it's affordable for any size business from a one-man shop to large multi-location corporations.
SMALL BUSINESSES

ENTERPRISE AND FRANCHISE BRANDS

MA

RKETERS & AGENCIES

Home based businesses
Local businesses
Service businesses
B2B 

Business Marketing Services

Franchises
Corporations
Distributors and multi-brand businesses
Multi-locations businesses

Freelancers and brand managers
Digital marketing companies
Vertical business solution providers
Co-branded or White-label solution

Marketing Solution for Professionals
No Hassle Setup
Easy set up for the DIY'er or let us handle it while you focus on other things.  Whatever your preference, we'll accommodate you! 24/7 support is available through the SeoSamba Community Page where you'll find tutorials, how-to videos, FAQ's and more.  Paid subscribers also get access to our live help desk during regular business hours or on-demand live training with one of our experts. 
There is no better time than the present to get things started