BRAND REVIEW MANAGEMENT SOFTWARE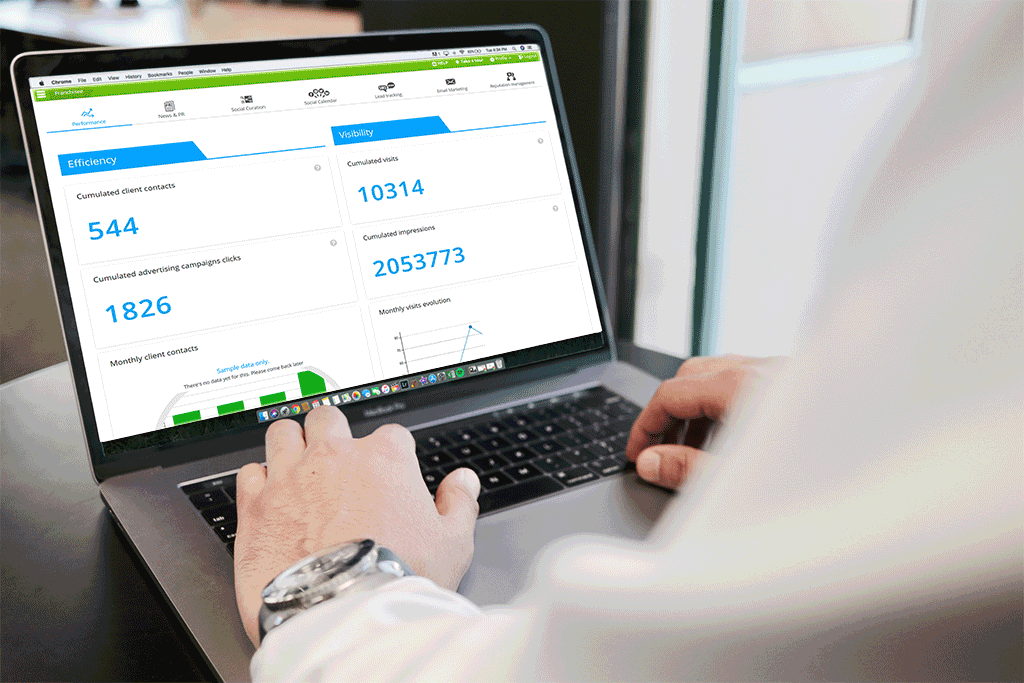 Mitigate chances of unfavorable reviews thanks to our automated appeal system
Keep a pulse on customer reviews across all locations
Never miss a review with robust alerts and workflow
Respond collaboratively to reviews with location managers or franchisees
Share your best reviews automatically with our social calendar
Grow and Protect Your Brand's Reputation
Get a bird-eye view of  all your locations reputation with major review sites including Google My Business and Facebook.
Manage locations at scale, receive alerts when key performance indicators threshold are met 
Support distributed multi-location businesses, including multi-unit franchisees for franchises businesses.
Respond collaboratively to reviews across locations and stake-holders.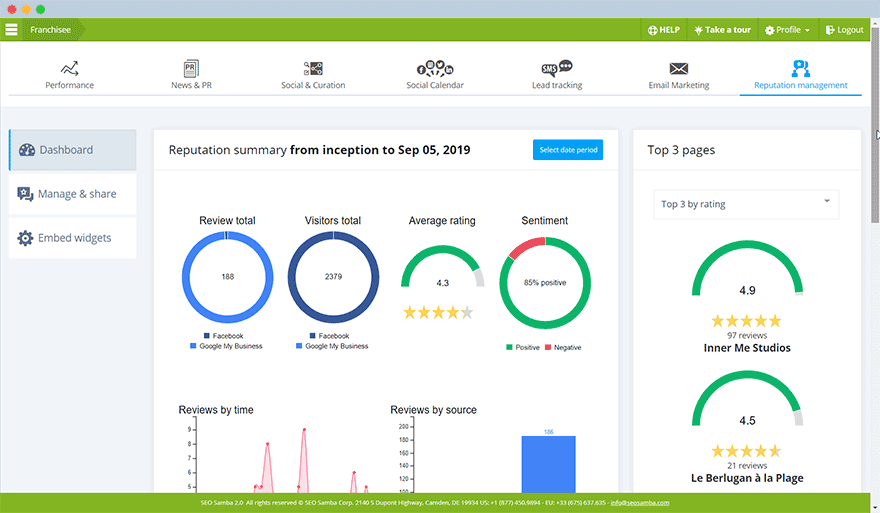 Gather more, and better reviews
Take Charge of Your Reputation
Send reviews requests via TEXT easily via MensaHero, our Review/Lead/CRM mobile App (Ios and Android).
Automate reviews gathering with Email/SMS sequences straight from your CRM or adopt our free and open source CRM: SeoToaster CRM Ultimate.
Appeal to customers prior than them leaving negative feedback thanks to our automated appeal and mitigation system.
Highlights automatically 4 and 5 stars reviews as well as hand-picked reviews for inclusion on your websites.
Showcase your reviews with our website widget with a list, scrollable lists, carousels, or columns presentation.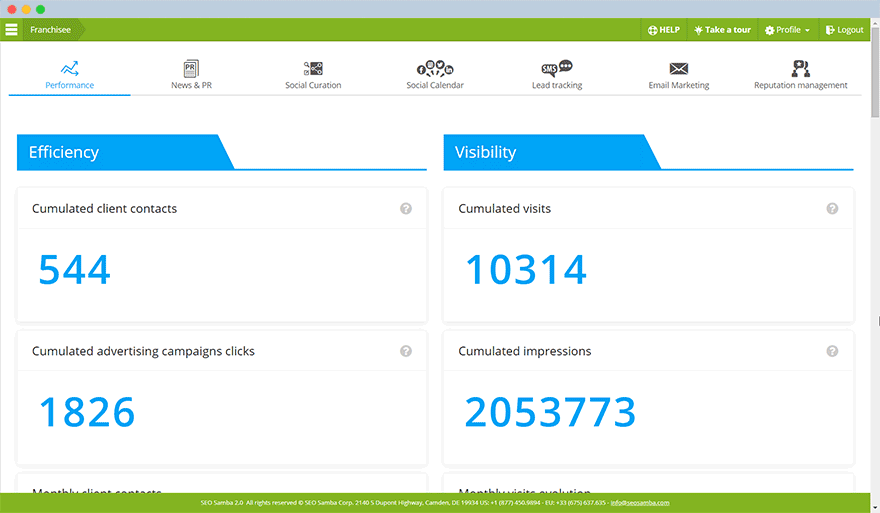 Share your best reviews from your websites automatically
Promote top reviews for your website Take control of your reputation by picking top reviews most representative of your work, the review display widgets include 4 and 5 stars reviews automatically by default, but you can cherry-pick and even construct your own review lists from both Facebook and Google My Business to show directly on any page of your websites. Showcase your reviews with our website widget with a 
list
, 
scrollable lists
, 
carousels
, or 
columns
 presentation. 
Only SeoSamba offers 1-Click sharing of reviews with our Social Calendar, Blog and Email tools.
SeoSamba customers can manage their reviews for Google and Facebook centrally, from their SeoSamba Marketing OS dashboard. They can easily respond to every review and even turn the good reviews into social posts and distribute them to Facebook, Google My Business, LinkedIN, and Twitter for everyone to see, without ever leaving their dashboard.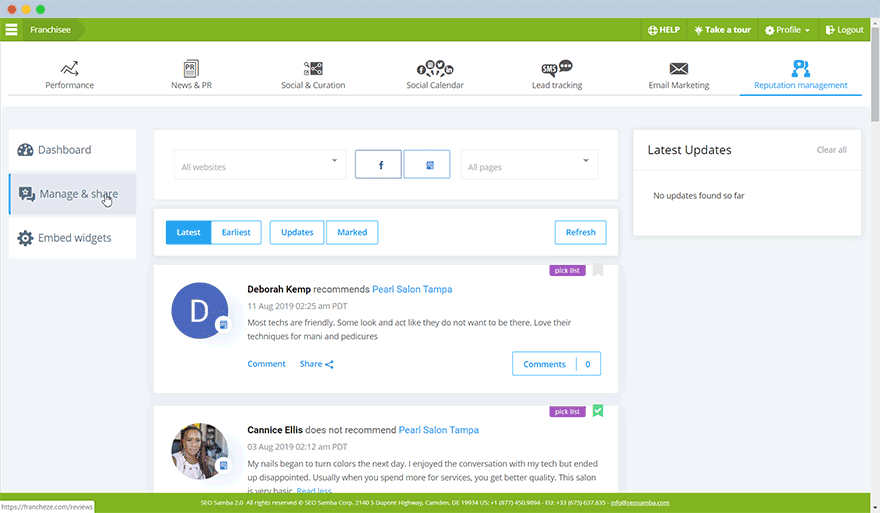 One more tool found in the Powerful SeoSamba Marketing Operating System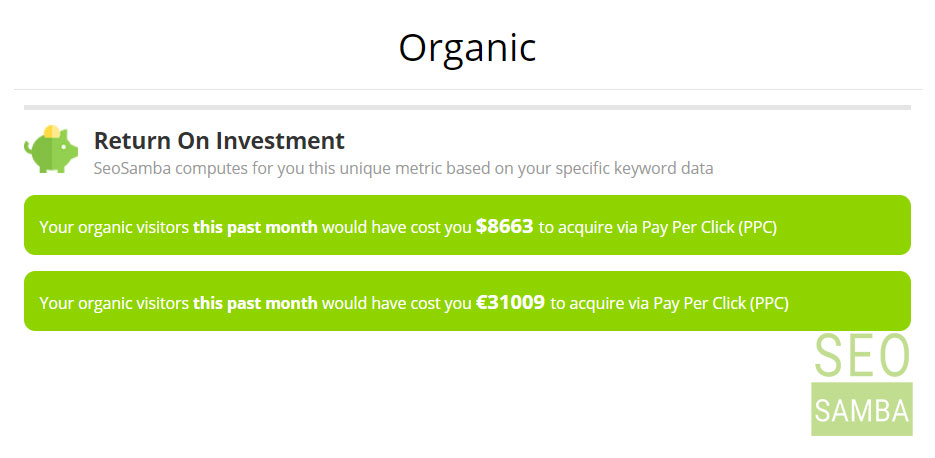 Add our simple JS code snippet to your website templates and start tracking search rankings, user behavior and more. Deploy our web forms, and call tracking numbers to track all lead generated from your website. 
You can also curate content and post to your social networks
accounts from a single screen,  among others features.
Additionally, you can connect WordPress websites using our Free and Premium WordPress plugins, and automate search engine optimization and marketing across all your websites.