Senior Care Reputation Management Software
In the senior care sector, having a solid online reputation is crucial for success. According to an NRC Health Study, a staggering 83% of respondents expressed greater trust in online ratings and reviews than in referrals or personal recommendations. By implementing the right review generation techniques and responding well to reviews, you can establish a positive image for your facility and increase the likelihood of appearing at the top of search rankings. Focus on managing your senior care facility's operations while we handle the reputation management for you.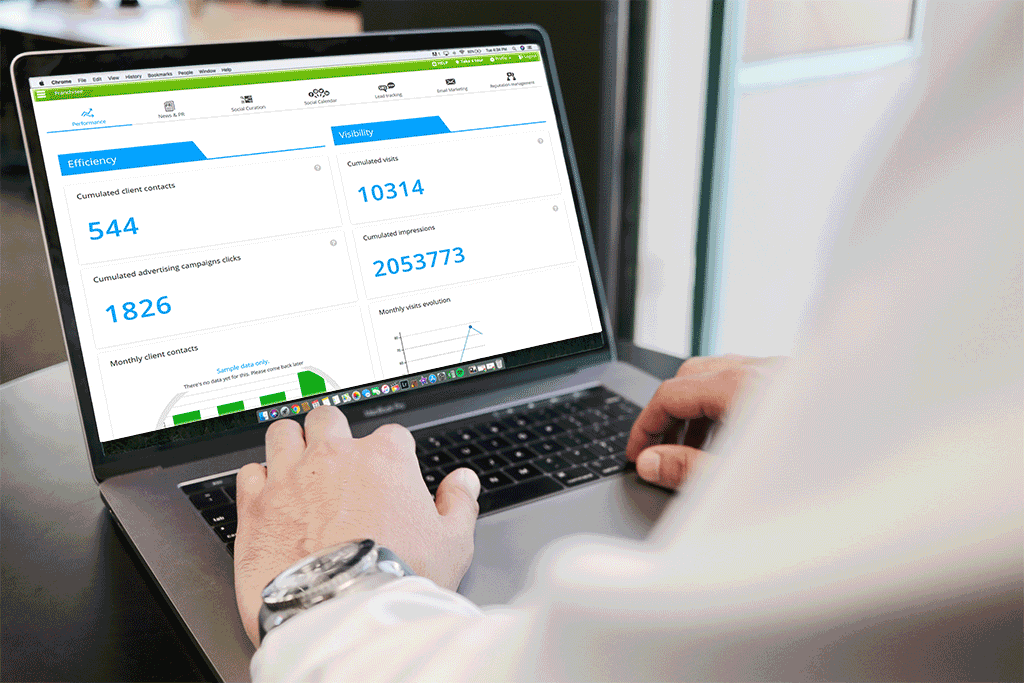 Safeguard your reputation, and Enhance your Visibility Across Leading Senior Care Providers Review Websites for just $58 per Month.

Facebook

Foursquare

Google my business

Yahoo

Yelp

Agingcare
Caring
HOW IT WORKS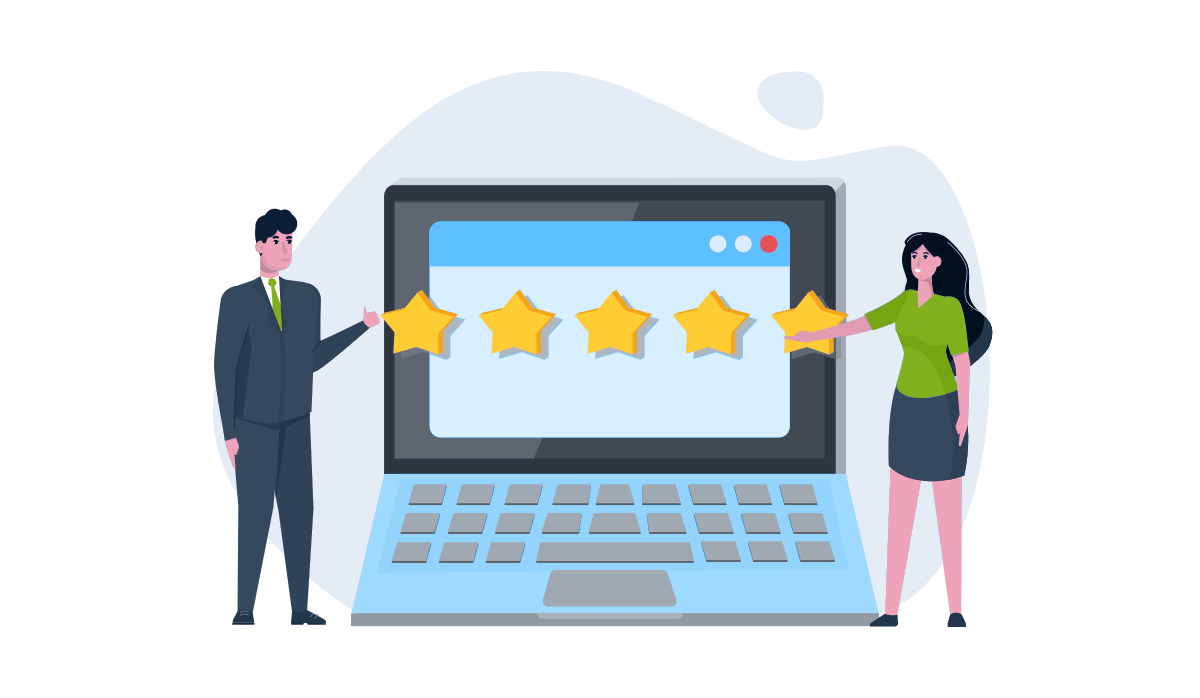 1. Collect More and Better Reviews, Respond Like a PRO

When it comes to managing your Senior Care business's online reputation, SeoSamba can be your go-to solution. You can use our widgets to gather reviews effortlessly, which utilize our smart routing page to shield you from negative input. Moreover, SeoSamba's reputation dashboard will automatically notify you whenever new reviews are available.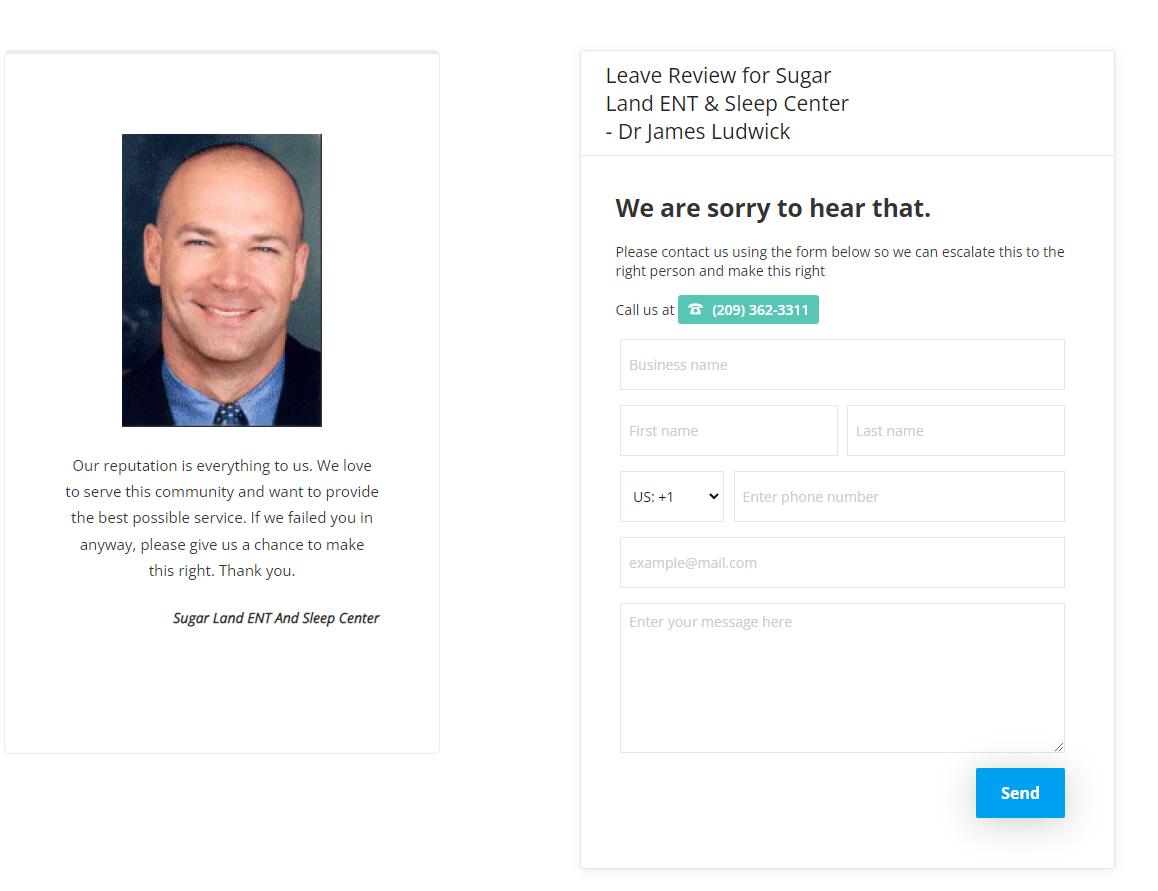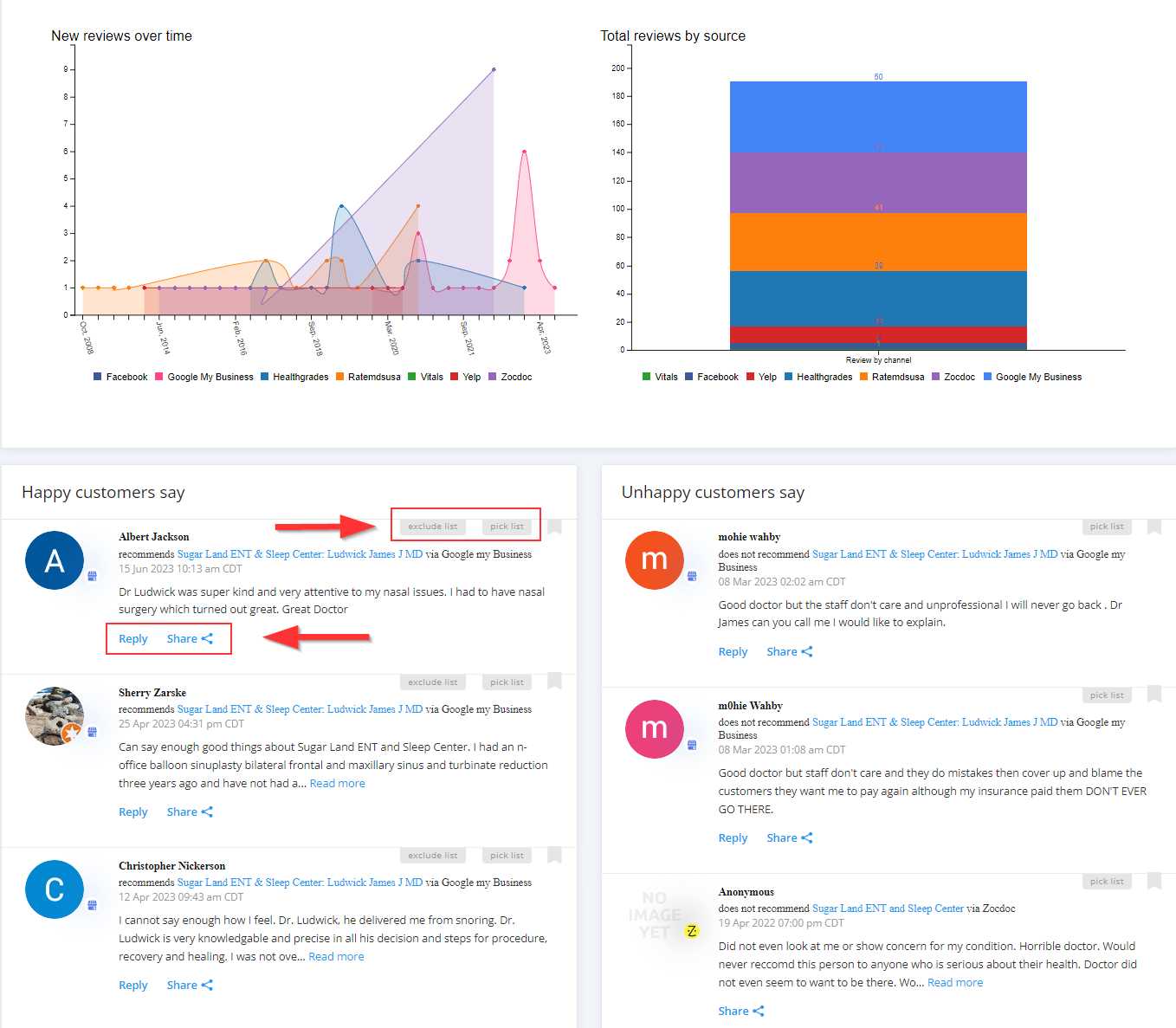 You can respond to them easily from your dashboard, which links to all your connected platforms. SeoSamba's Customer Relationship Management system could also be beneficial to your business, and you could consider adding a Mensahero subscription to your package. This subscription provides useful tools that can perk up your online presence. SeoSamba's web-to-text messaging mobile app can further assist you in gathering more reviews and feedback.
2. Organize and Filter Reviews

To improve engagement with your clients, SeoSamba offers you the liberty to hand-pick your preferred reviews to showcase on your website through our dashboard. Also, our widgets automatically add any new positive feedback, specifically 4 and 5-star reviews, with no manual intervention required. You can enable or disable follow-up comments for maximum control. This control feature ensures that spam comments are kept to a minimum.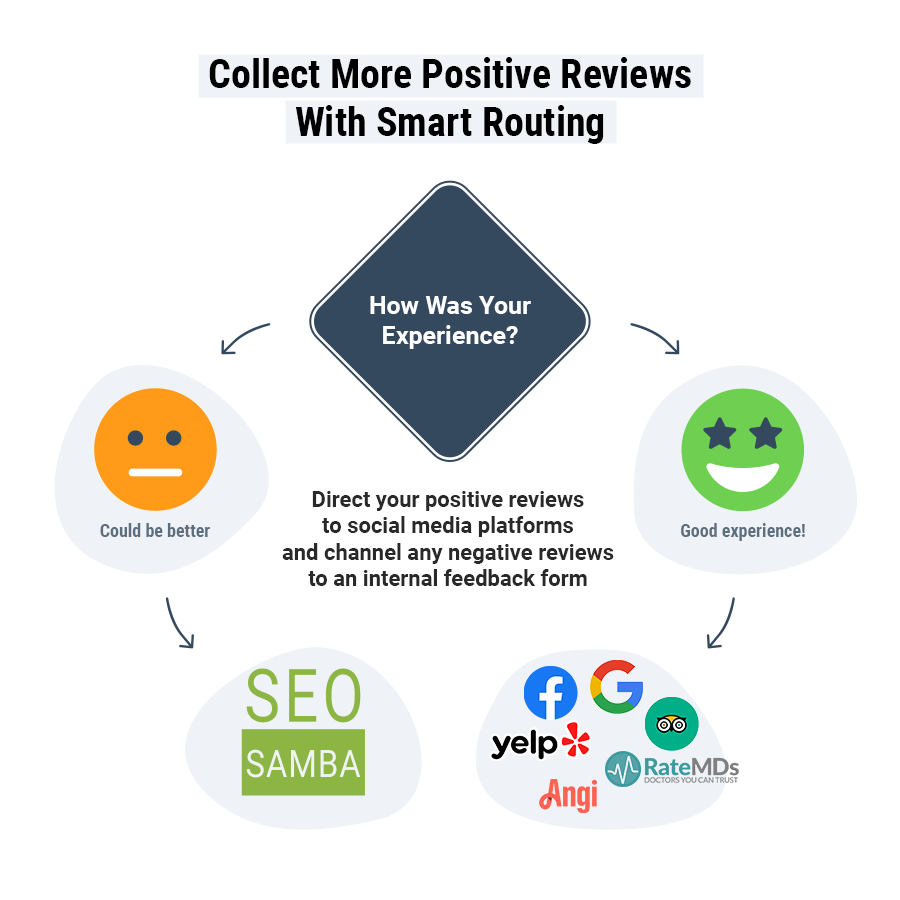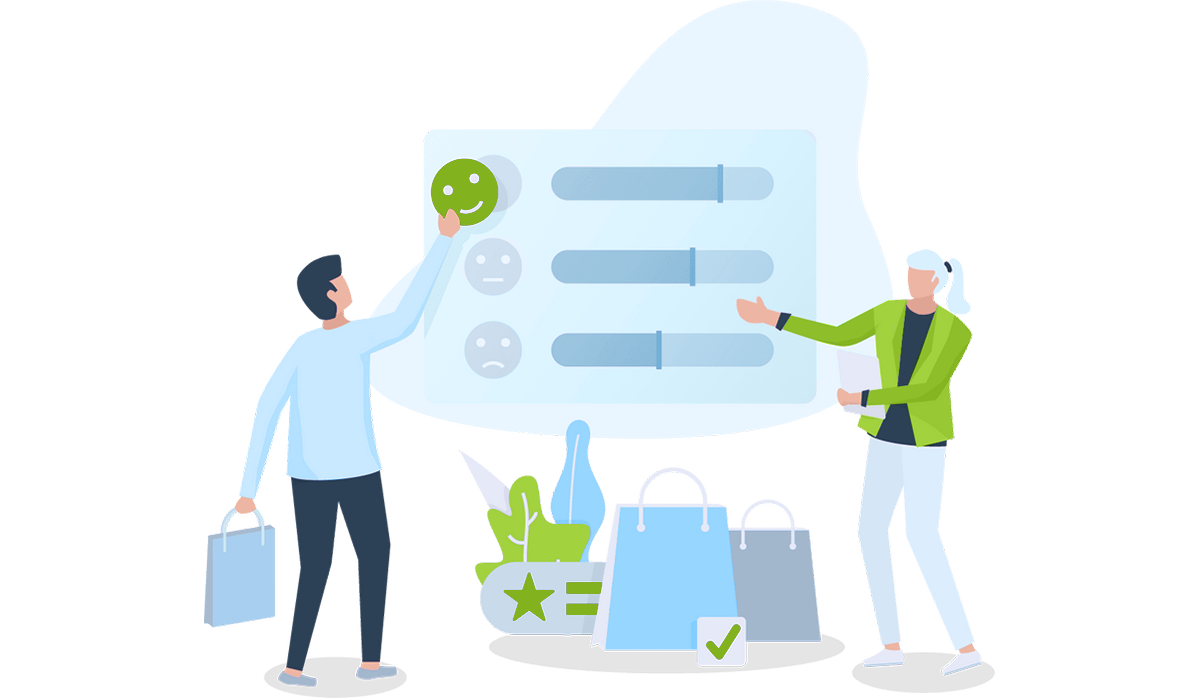 In the Senior Care business, online reputation plays a vital role in determining potential clients' trust and confidence in your business. Therefore, actively managing and responding to your clients' feedback is crucial. SeoSamba's reputation management tools can assist you in prioritizing your online reputation. By regularly collecting positive feedback and managing negative reviews effectively, you can bolster your business's reputation and attract new clients.

Companies must, therefore, prioritize their online reputation by consistently gathering positive feedback and effectively managing any negative commentary.
3. Showcase Your Best Work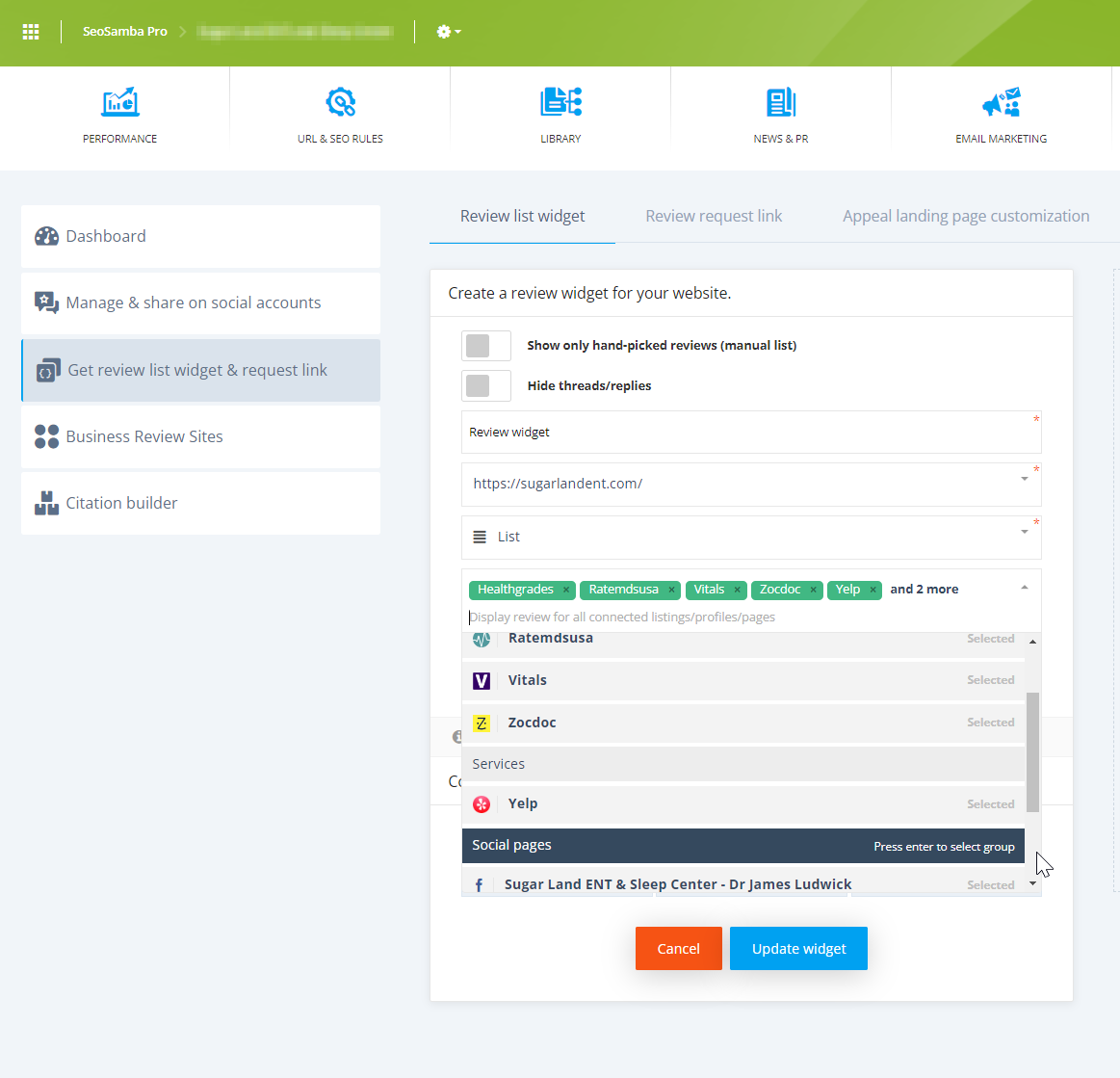 With SeoSamba's review widgets, you can make your Senior Care business's website more effective and interactive. By displaying selected prominent pages of your website, you can skyrocket your website's conversion rates. Our widgets are flexible, displayable on multiple social media platforms, and your website's design.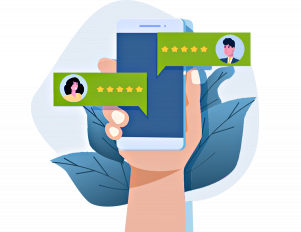 You can choose from a wide range of customizable presentation styles that include list, scrollable lists, carousels, or columns SeoSamba's friendly support team can help you with any customization requests. Our widgets use an attractive and engaging layout that encourages visitors to engage with your selected reviews.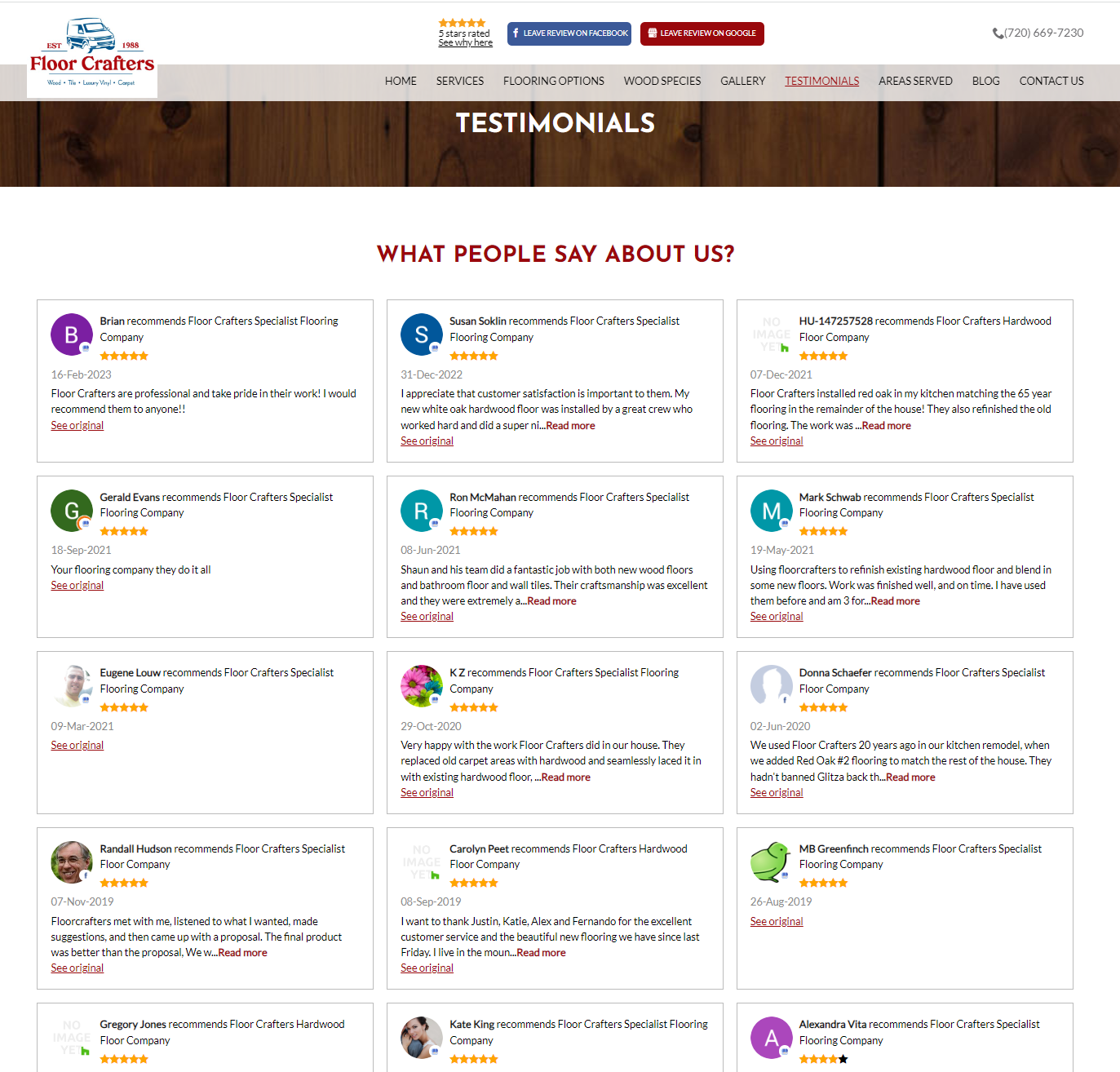 Additionally, unlike our competitors, SeoSamba's widgets enable you to display reviews from over 100 sources, including popular ones like Yelp, Google My Business, Agingcare, Caring, Facebook and others. Our widgets are easy to deploy and maintain, and you can create as many as necessary for the same fee. With SeoSamba's widgets, you can showcase your best reviews elegantly on your website, attract new clients and retain existing ones.
4. Evangelize on Social Media and Search

SeoSamba's reputation management software can help your Senior Care business manage and share its positive reviews uniquely. You can share positive reviews on social media platforms such as Facebook, Twitter, LinkedIn, Instagram, and Google My Business profile. Our software enables you to reach a wider audience, increase engagement, enhance your online reputation, and improve search engine rankings, all in one go. SeoSamba's integrated social calendar makes sharing your best reviews a breeze.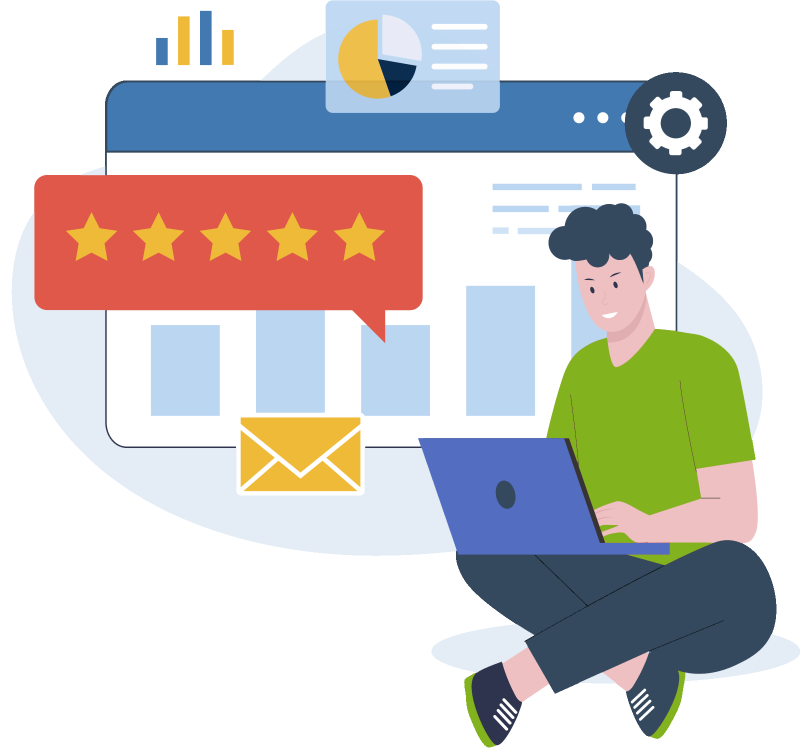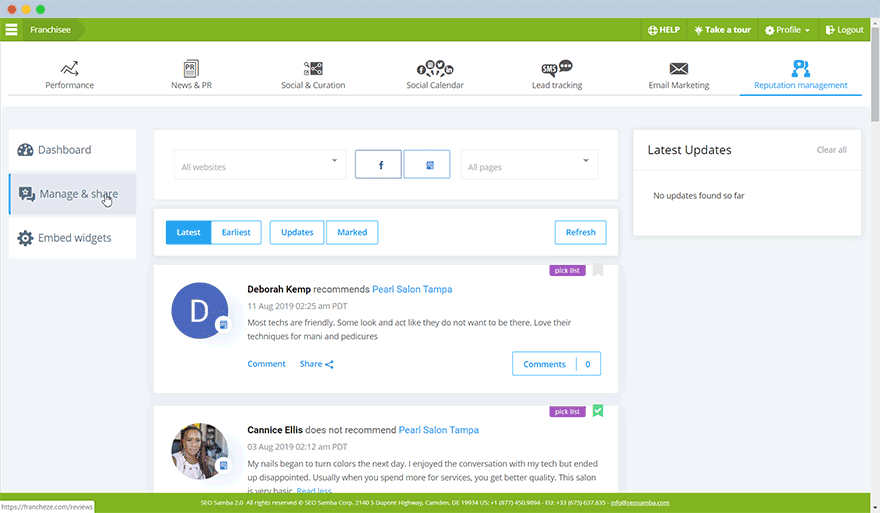 You can select any positive review from your collection and share it quickly on various social media platforms. Sharing best reviews has never been easier than with SeoSamba's software. By leveraging our software, you can improve your Senior Care business's search engine visibility and rankings, attract and retain clients, and bolster your online reputation.
Comprehensive Reputation Monitoring
Our software enables senior care businesses to monitor their online reputation across multiple platforms such as Yelp, Google My Business, Agingcare, Caring, Facebook and others, ensuring they're aware of all client feedback and can proactively address any potential issues.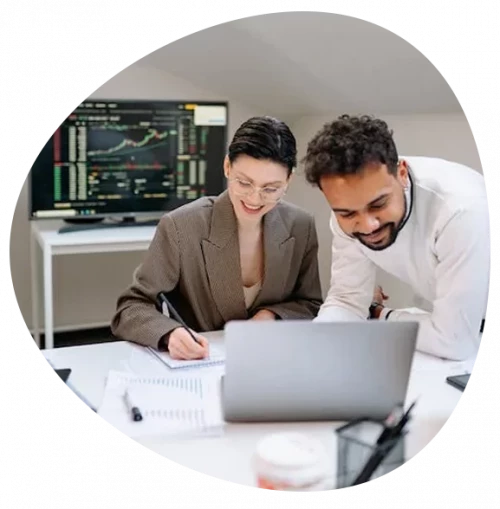 The system provides alerts for new reviews, helping care providers stay up-to-date and react promptly to any new feedback.
 By tracking trends and recurring themes in feedback, businesses can identify areas of improvement and make the necessary changes to enhance client satisfaction.
 Real-time notifications inform care providers immediately when new reviews are posted, enabling prompt responses and engagement.
 Customized monitoring settings give businesses control over which platforms or review types they want to prioritize.
SeoSamba's comprehensive reputation monitoring allows senior care providers to stay updated with client feedback, address concerns, and maintain a positive reputation across various channels.
Automated Review Collection and Management
SeoSamba allows businesses to automatically collect client reviews, making it easy to manage and respond to feedback. By doing so, businesses can build trust with their clients and showcase their commitment to providing exceptional senior care.
Automatically collecting client reviews through email or SMS campaigns, SeoSamba's software saves time and effort for senior care providers, simplifying review management.
The system consolidates reviews from different sources in one easy-to-use dashboard, streamlining review management even further.
With built-in sentiment analysis and filtering options, businesses can prioritize and respond to reviews that have the most considerable impact on their reputation.
SeoSamba's system allows time-saving response templates to be utilized, enabling providers to maintain timely and consistent communication with clients leaving reviews.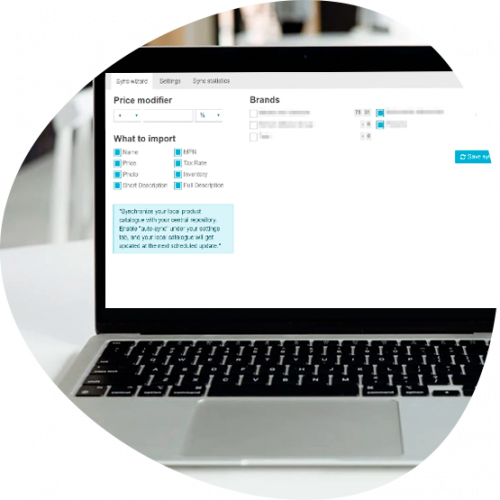 SeoSamba's automated review collection and management help businesses build trust with their clients, showcase their commitment to excellent senior care services, and maintain a comprehensive overview of reviews with minimal hassle.
Customizable Review Import and Display
Users can import and display reviews from various sources on their website, utilizing SeoSamba's tools to create a seamless review display that matches the design and branding of the business.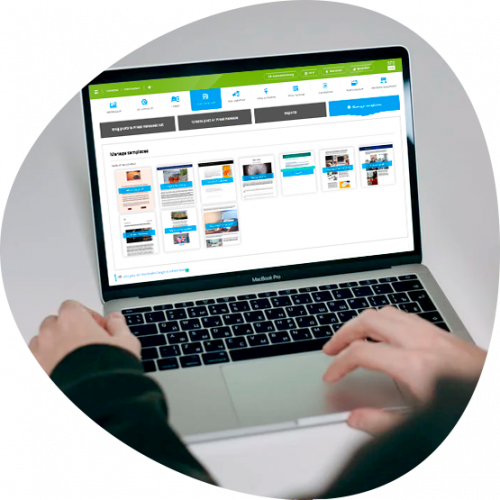 SeoSamba's software allows importing reviews from various sources with ease and flexibility, enabling businesses to choose easily which testimonials they want to feature.
Reviews can be displayed seamlessly on websites in a variety of layouts, including carousel or grid formats that best suit the provider's website design.
The review display can be customized to match the branding and style of the business's website, ensuring a coherent and professional look.
Adjusting visibility settings to highlight the most impactful client testimonials helps direct potential clients' attention to the best experiences offered by the care provider.
With SeoSamba's customizable review import and display options, senior care providers can maintain a consistent brand image across all platforms, demonstrating professionalism and commitment to potential clients while driving website engagement.
Social Media Integration
SeoSamba's tools enable efficient social media management, allowing users to share positive reviews and testimonials across their platforms, further amplifying their online presence.
SeoSamba's tools can easily share positive reviews across social platforms like Twitter, and Facebook, reaching wider audiences and increasing The can also automatically schedule and publish review content, saving time and increasing marketing efficiency 
Performance insights help refine social media strategies by tracking engagement and identifying most effective content types.
User-generated content shared on social media enhances brand credibility and trust, assisting care providers in maintaining a strong online reputation.
By integrating social media with SeoSamba's tools, businesses can manage their reputation across several platforms reach wider audiences, increase brand exposure, and improve their digital footprint, all while maintaining a robust online reputation.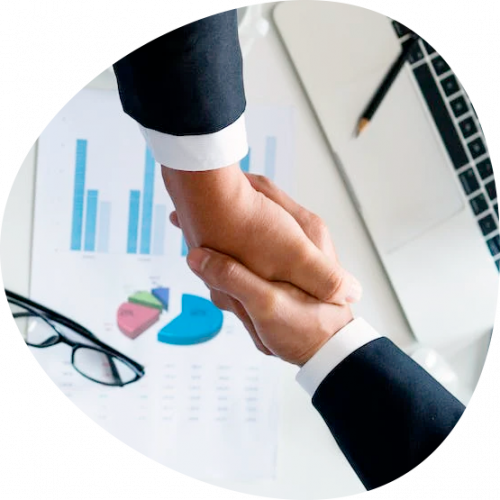 Targeted Email Marketing Campaigns
Our software allows users to create and send customized email marketing campaigns to their existing clients, helping them maintain strong relationships with customers while reputation for outstanding senior care services.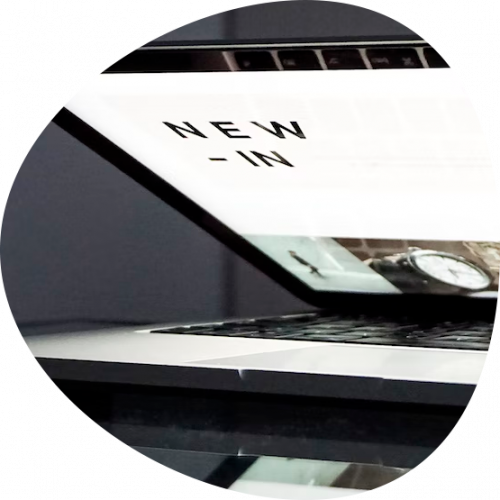 SeoSamba's software allows the creation of personalized email marketing campaigns that can target specific customer segments, catering to individual client needs.
The platform's drag-and-drop editors and templates make it easy to create visually appealing and relevant campaigns for each target audience.
Automated email triggers can be set up to send specific emails based on certain actions, such as after the completion of a service or on a client's birthday, ensuring timely and meaningful communication.
The software's detailed analytics and reporting features allow care providers to measure the effectiveness of campaigns, and make informed decisions to optimize their email marketing strategy.
By maintaining strong relationships with existing clients through these targeted email campaigns, senior care providers can promote a positive reputation and build a network of loyal customers.
SeoSamba's targeted email marketing campaigns facilitate effective communication with clients, contributing to long-lasting customer relationships and promoting a positive reputation for senior care providers.
Detailed Analytics and Reporting:
SeoSamba provides insightful analytics and reporting, giving businesses a clear overview of their reputation performance and helping them make informed decisions to improve their online presence and positive reviews.
Metrics such as review ratings, response times, and sentiment analysis help businesses identify patterns and trends, enabling data-driven decision-making.
Customizable reports can be generated to focus on specific areas of interest, ensuring relevant information is always at the forefront.
By monitoring the progress of implemented improvements, senior care providers can fine-tune their strategies and continually enhance their reputation.
These analytics and reports can also guide allocation of resources by highlighting areas requiring the most attention.
Utilizing SeoSamba's analytics and reporting features, senior care providers can make informed decisions, optimize their reputation management strategies, and consistently improve their brand image.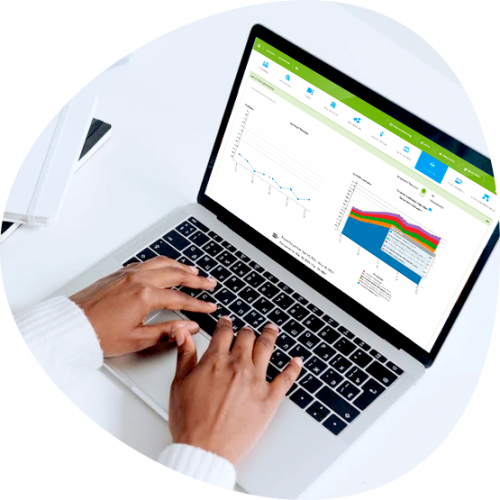 Competitor Analysis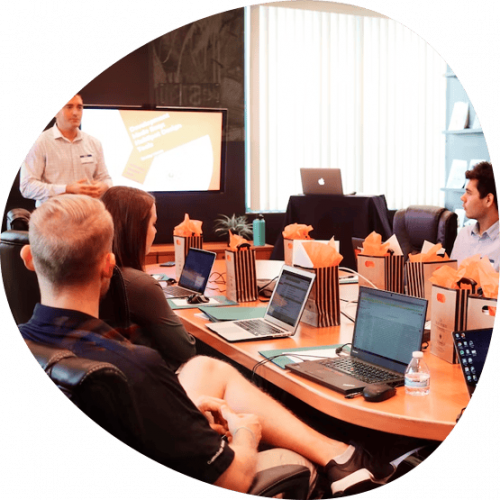 SeoSamba's reputation management software lets users track competitors' online performances, enabling them to make strategic decisions to maintain a competitive edge in the senior care market.
Benchmarking review scores and reputation metrics against competitors allow businesses to identify gaps and set strategic objectives to surpass rivals.
This analysis helps providers detect threats and opportunities in the market, enabling them to adjust their services and marketing approach accordingly.
By consistently monitoring competitor activities, businesses can stay ahead of the curve and remain competitive in the industry.
Access to competitor insights also helps businesses recognize best practices and adopt innovative strategies to outperform their competition.
SeoSamba's competitor analysis feature empowers senior care providers to continuously improve their services, marketing strategies, and reputation management, ensuring sustained competitiveness.
Customer Data Security 
With the rise in cybercrime, customer data security has become a crucial issue for senior care providers and their reputation. SeoSamba's reputation management software offers senior care businesses tools for ensuring customer data security through effective management.
Importance of Customer Data Security for Senior Care Providers:
Trust of the customers: It is essential to maintain the trust of customers. Any mismanagement or mistake can lead to a loss of brand trust, which can have a long-term impact on customer relationships.
Reputation: The reputation of a company is crucial when it comes to customer loyalty and acquisition of new customers. Damage to the reputation can lead to a significant loss in business.
Compliance: Compliance with applicable laws and regulations is a must. Any non-compliance can lead to legal consequences and tarnish the reputation of the business.
Financial implications: Financial consequences can be severe, including legal penalties and the cost of compensating customers, if something goes wrong. This underscores the need for businesses to have effective risk management strategies in place.
SeoSamba's tools concentrate on various approaches to ensure customer data security, including: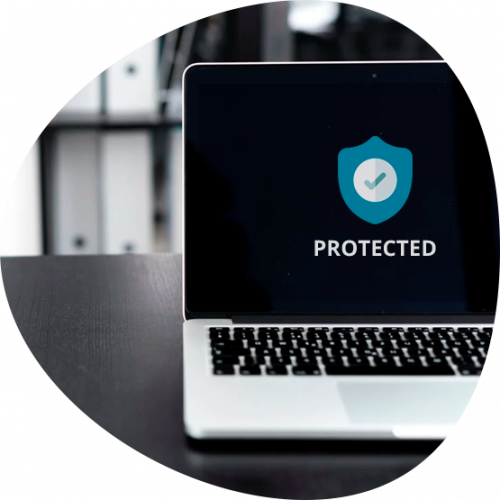 Encrypted communication channels: Our software offers encrypted communication channels that provide a secure way for customers to provide feedback and interact with your business, ensuring that their information stays private and secure.
Access control and permission management: With our tools, senior care providers can manage access to customer data and control permissions, ensuring that data is only accessed by authorized personnel and limiting any potential data breaches.
Compliance with regulations: Our software is designed in a way that ensures compliance with data protection regulations, safeguarding confidential customer information. also gives peace of mind to both your business and your customers.
SeoSamba's software provides senior care businesses with tools for ensuring customer data security through effective management. By leveraging our tools, providers can protect customer data, comply with data protection regulations, prevent cyber threats, and build a more credible reputation.
Full integration of CRM
Effective customer relationship management (CRM) is critical for senior care providers and their profitability. SeoSamba's reputation management software offers full integration of CRM for efficient customer feedback management.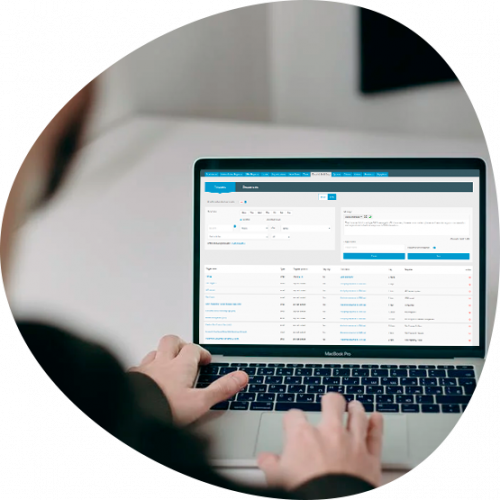 Built-in exceptional sales CRM integration offers numerous benefits for customer relationship management, including:
Improved communication and engagement with customers: will strengthen the relationship with customers and provide better understanding of their needs.
More efficient lead management and conversion: helps attract more potential customers and convert them into loyal brand followers.
Enhanced customer retention and loyalty: is achieved by consistently providing excellent service and responding promptly to customer feedback.
Better understanding of customer needs and: enables customization of offerings to meet their expectations and increase their confidence.
How SeoSamba's Tools Provide Full CRM Integration for Senior Care Providers:
Customer data collection: Our software is designed to collect important customer information such as personal details, purchase history, and behavioral patterns.
Customer data analysis: Our software makes it easy to analyze customer data in real-time for trends, insights, and preferences. This allows you to take proactive measures and improve your customer relationships.
CRM data integration: By integrating customer feedback with CRM data, our software provides a more holistic view of the customer experience. This enables you to better understand your customers and improve their overall satisfaction.
By collecting and analyzing customer data, integrating CRM data, and leveraging actionable insights, senior care providers can improve their marketing, customer engagement, and profitability, leading to business growth and success.
White Label Reputation Management Software for Senior Care Providers
To offer clients a comprehensive range of services, senior care agencies must integrate white label review platforms and reputation management software. SeoSamba provides senior care agencies the opportunity to streamline their processes, build a strong online presence for their clients, and reinforce their own brand identity.
With our white label review platform and reputation management software, agencies can achieve remarkable outcomes. One distinguishing feature of our white label review platform is the ability to customize it with your agency's branding. This is delivered from your own domain and is accompanied by a variety of integrated white label marketing automation tools. These include social media marketing, email marketing, call tracking, texting, and blogging, all housed under the same roof to provide a seamless experience for your clients and help strengthen your agency's brand identity.