Healthcare, Doctor and Dentist Reputation Management Software
The healthcare industry is a highly competitive market and patients often rely heavily on online reviews and ratings to make informed decisions on their healthcare providers. In fact, studies show that over 80% of all patients read online reviews before making a healthcare-related decision.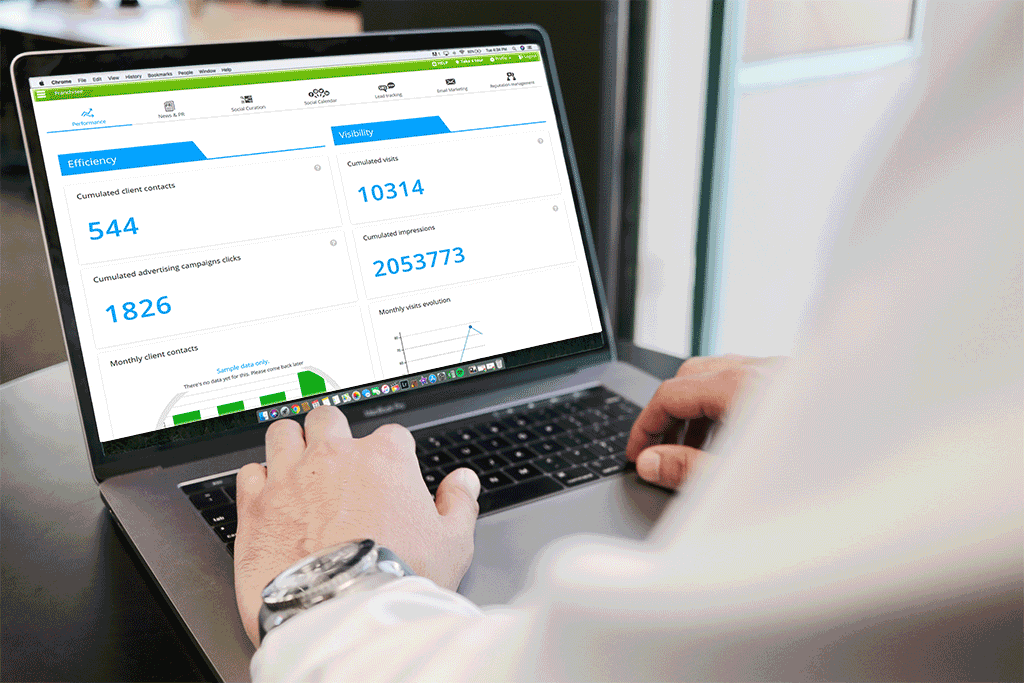 0
Enhance and Safeguard Your Real Estate Agency Reputation across all Top Social Media Platforms and Real Estate Review Sites for less than $58 per Month

Dentist1800

Doctor

Ratemdsusa

Realpatientratings

Realselfusa

Vitals

Wellness

Zacdoc
HOW IT WORKS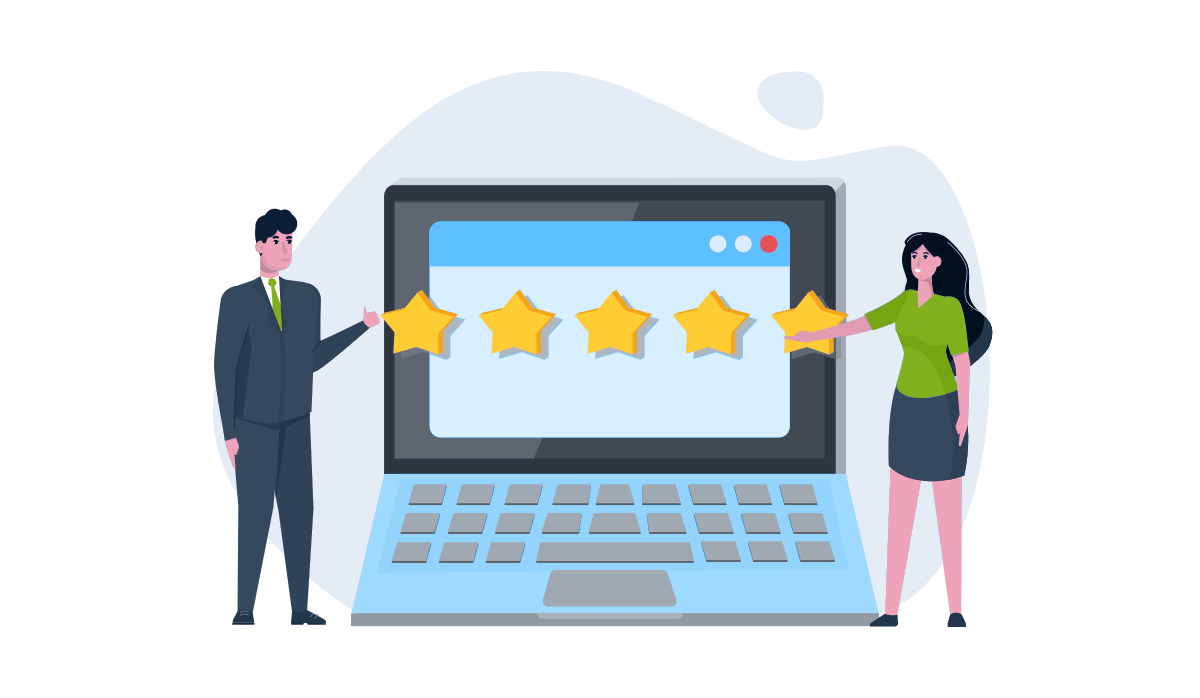 1. Collect More and Better Reviews, Respond Like a PRO

SeoSamba monitors all your social media channels for reviews by your customers. Reviews can also be collected through our widgets, who also protect you from negative reviews thanks to our smart routing page. Get automated alerts when new reviews come in, and conveniently respond from your dashboard across all connected platform.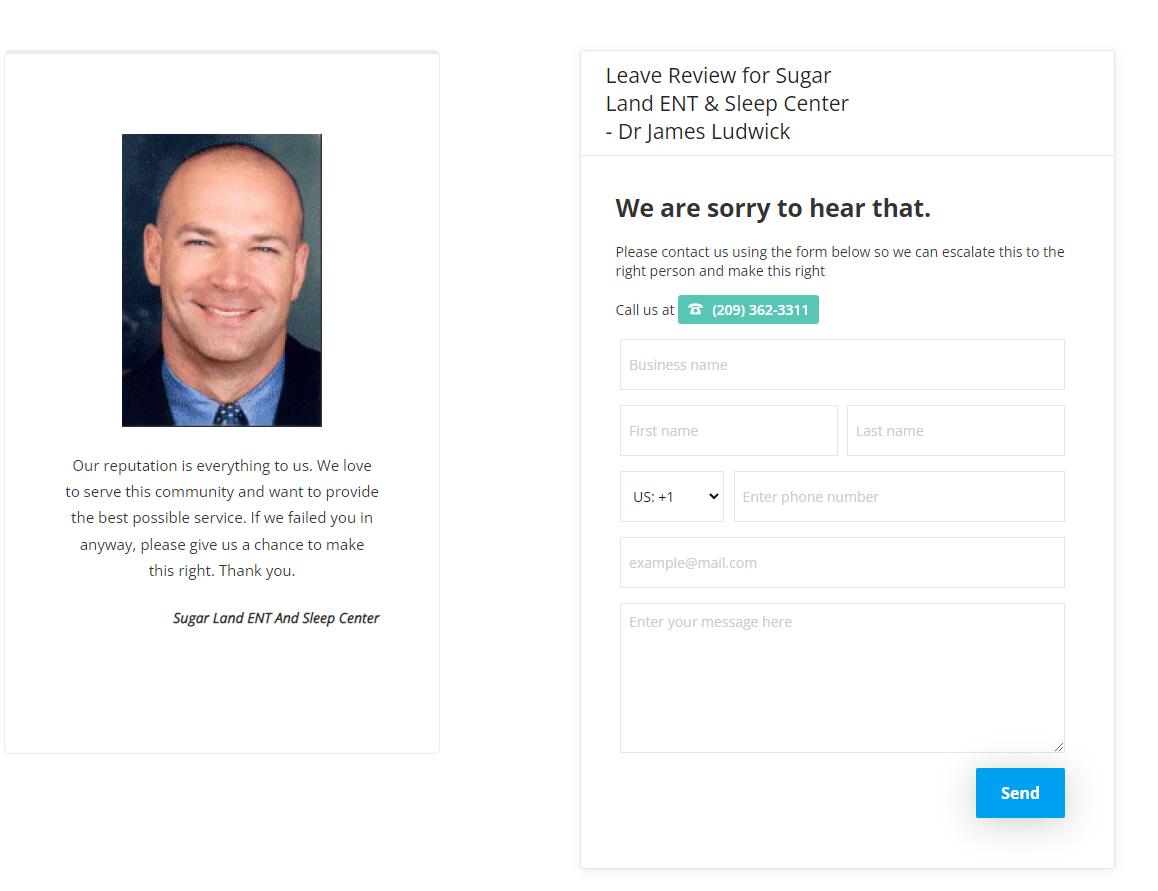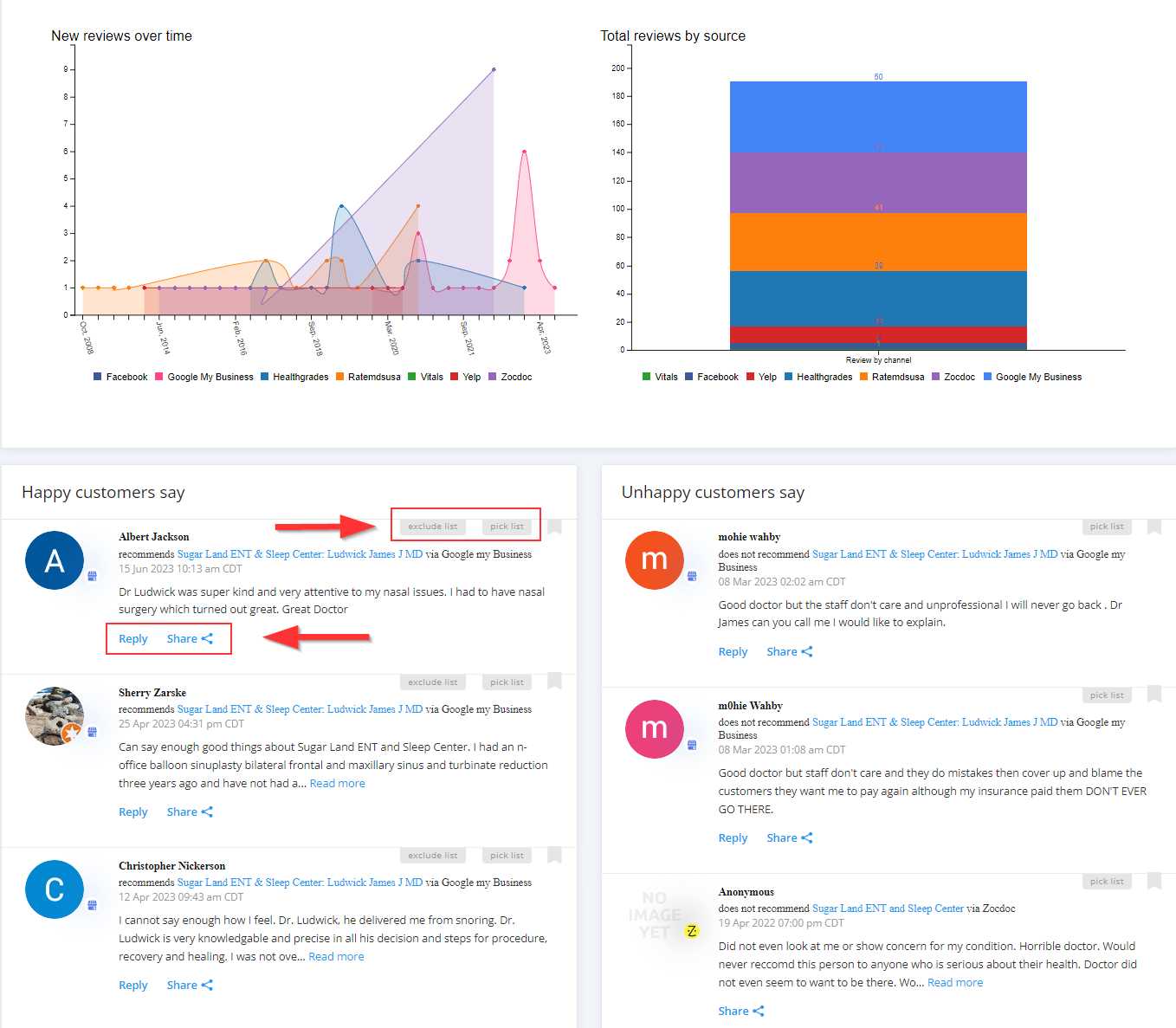 Use our Customer Relationship Management system or add a Mensahero subscription when you sign up, and SeoSamba also helps you get more reviews via our web to text messaging mobile app.
2. Organize and Filter Reviews

Hand-pick your favorite reviews in our reputation managemetn dashboard for display in the widgets, our just set them on automatic and SeoSamba automatically adds any newly collected 4 and 5 stars reviews to your widget. You can also decide whether to display follow-up comments for maximum control and avoid spam comments.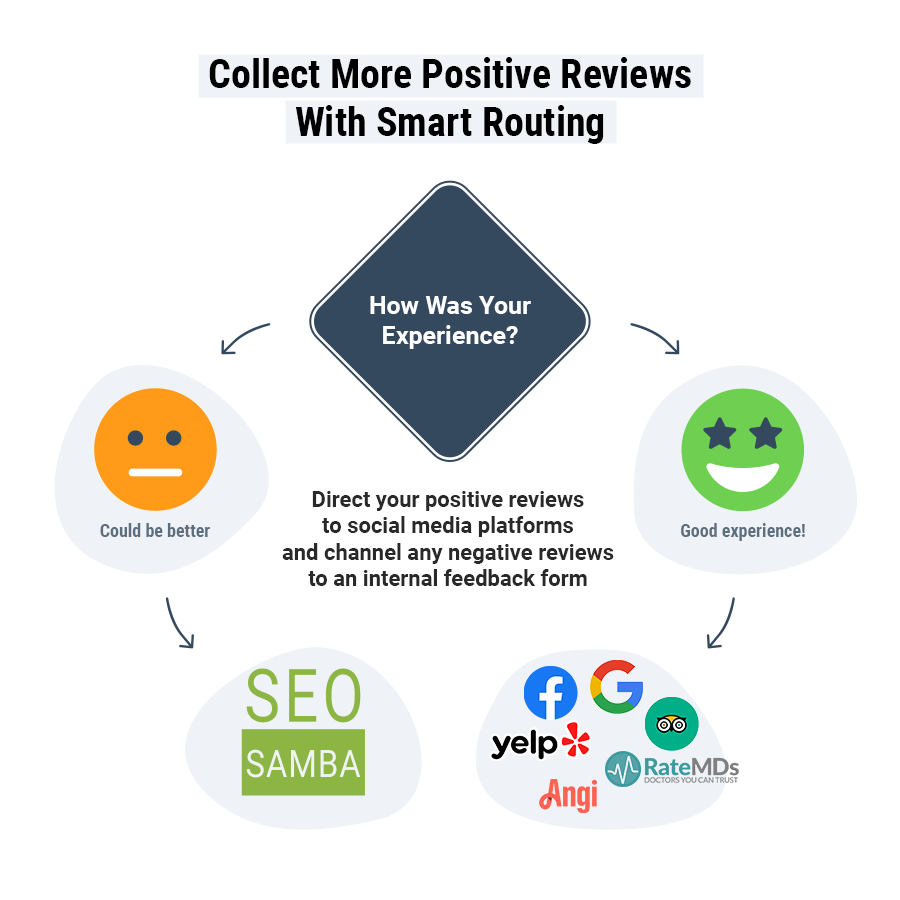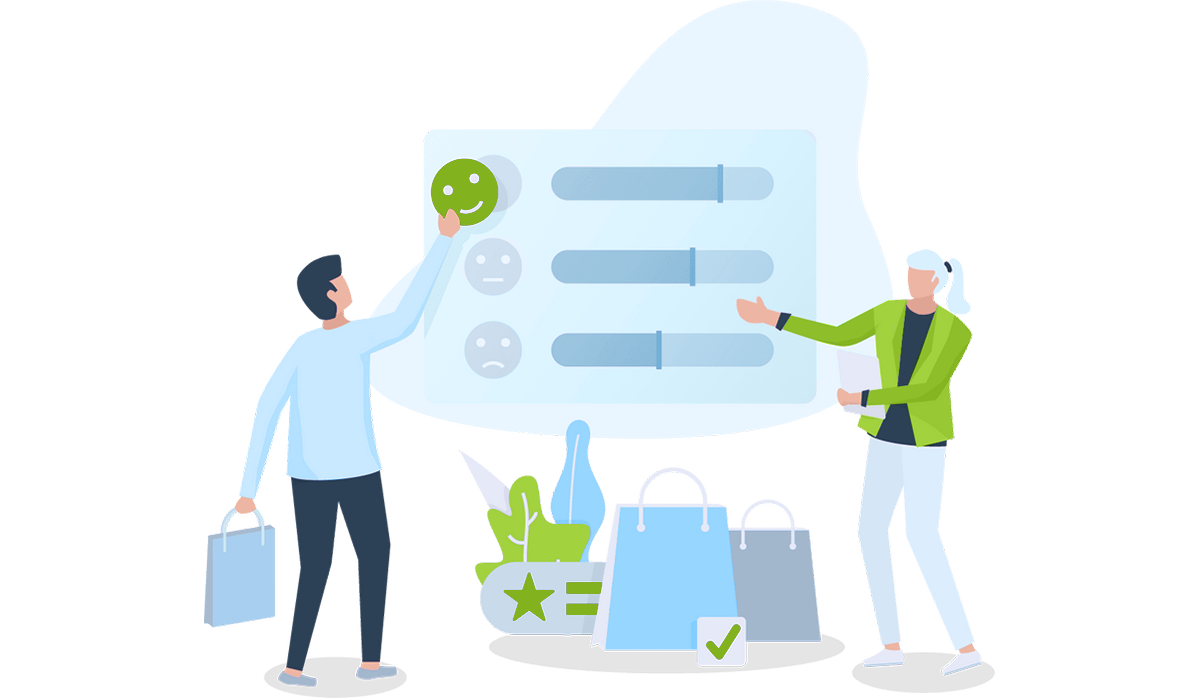 Negative feedback can greatly harm the reputation of healthcare businesses and deter potential clients. As a result, it's essential for healthcare businesses to take a proactive approach to managing their online reputation to build and maintain trust with their patients.

It is critical for dentists, medical doctors, therapists and other healthcare professionals and businesses to manage their online reputation to ensure they attract potential clients and retain their
3. Showcase Your Best Work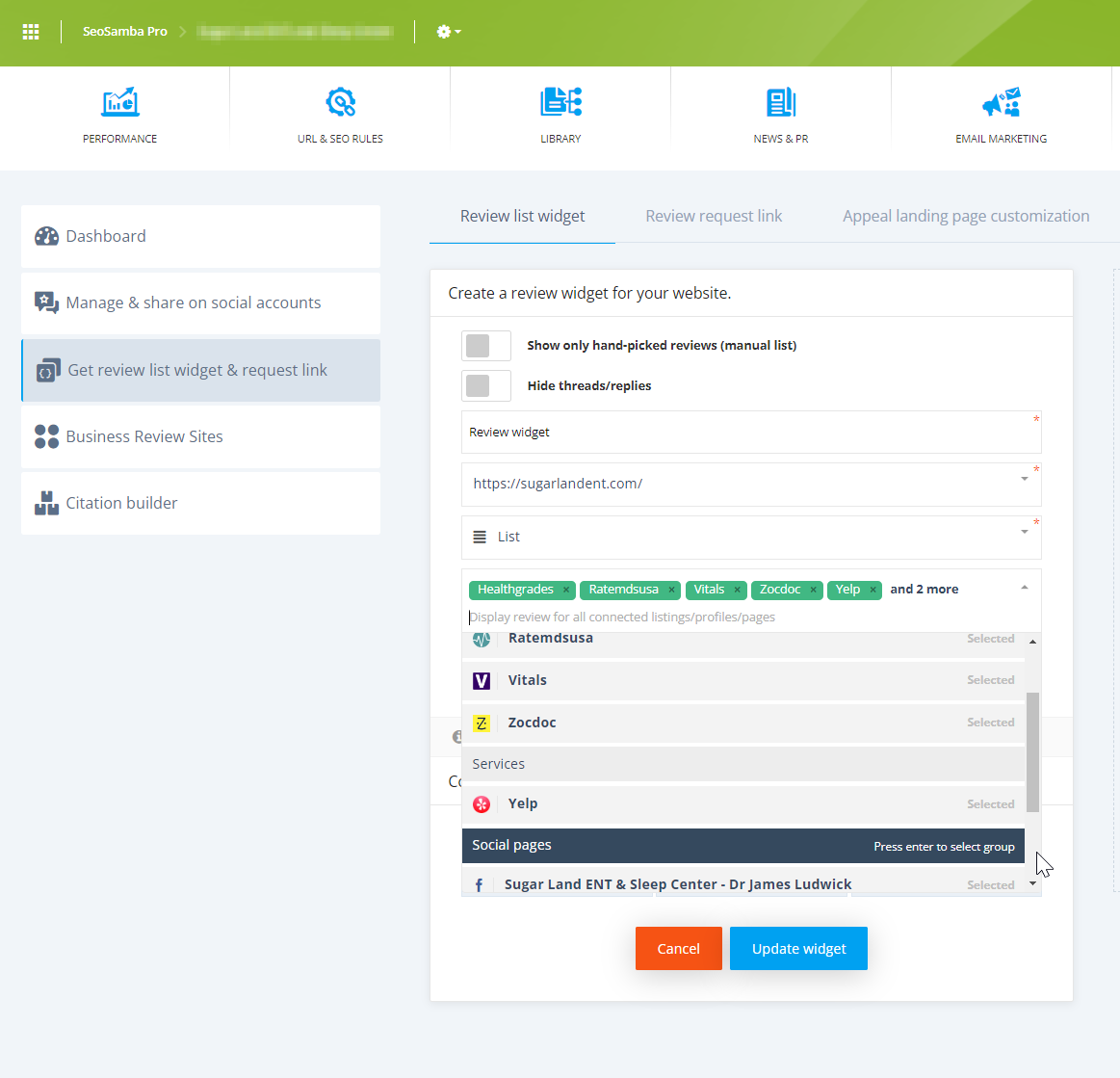 Increase your website's conversion by showing the selected reviews in one or our widgets on your most important pages or throughout your website. Our review widgets are highly customizable and can be seamlessly integrated into your website's design.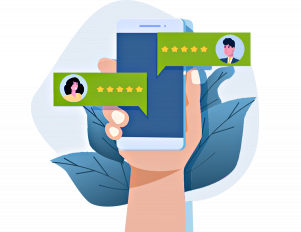 You can choose to showcase reviews on your homepage, or throughout your website – wherever you feel they will have the most impact with a list, scrollable lists, carousels, or columns presentation. Feel free to send a request to our friendly help staff if you wish to customize a widget.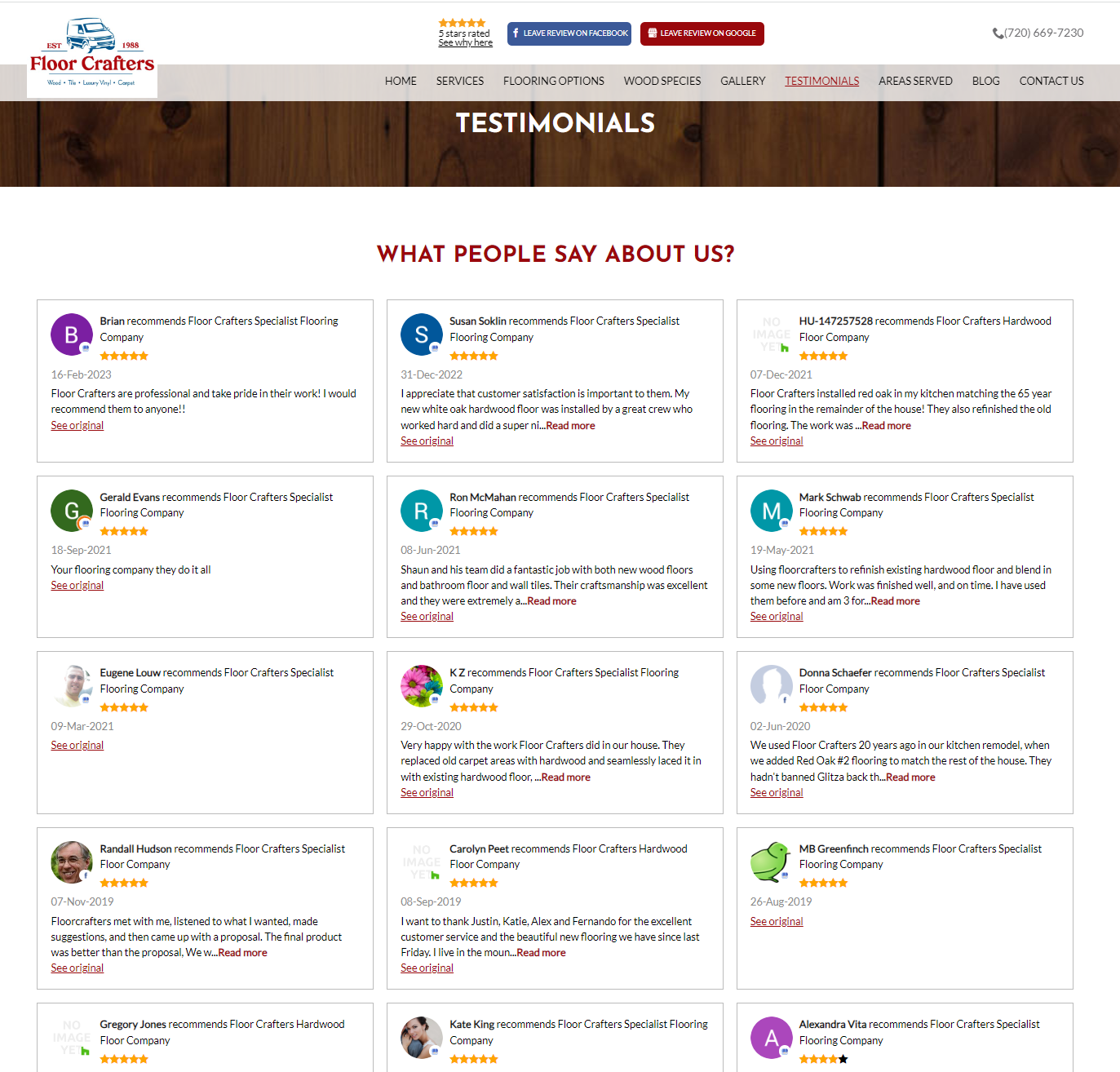 The widget will display your selected reviews in an attractive and eye-catching format, making it easy for visitors to read and engage with them. Unlike many competitors, with SeoSamba you can display reviews from any number of 100 + sources, that is for instance RateMDs, Vitals, ZocDocs, RelaPatientRatings, Doctor.com, and Google aggregated into one single widget. You can create a many widgets as needed for the same fee.  With effortless deployment and maintenance, our widgets elegantly present your finest review in a captivating manner.
4. Evangelize on Social Media and Search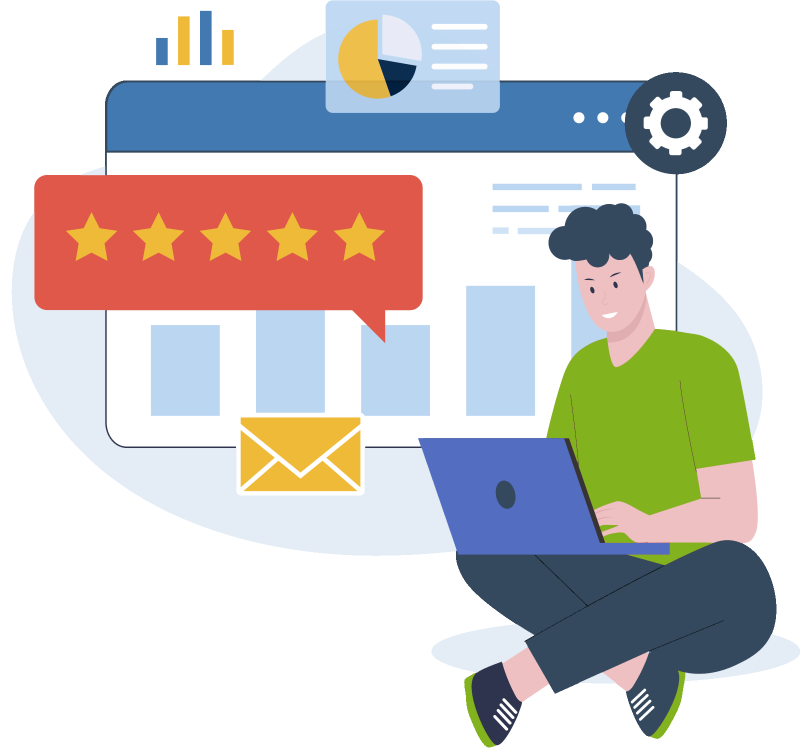 SeoSamba's healthcare reputation management software uniquely enables healthcare providers to share positive reviews on social media platforms, reach a wider audience, boost engagement, enhance their online reputation, and improve search engine rankings simultaneously. Share your best reviews with the world, select any review and share it via our integrated social calendar to your Facebook wall and business page, Twitter account, LinkedIn profile wall and business page, Instagram, and even on your Google My Business profile to improve your search engine visibility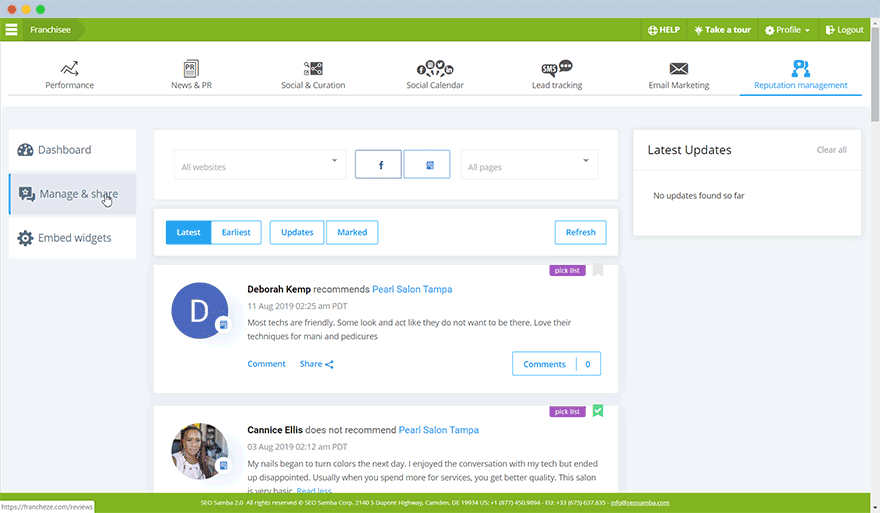 hide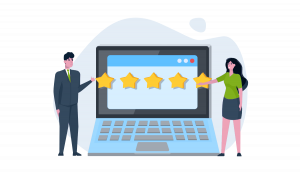 Enhance Patient Acquisition with SeoSamba's Healthcare Reputation Management Software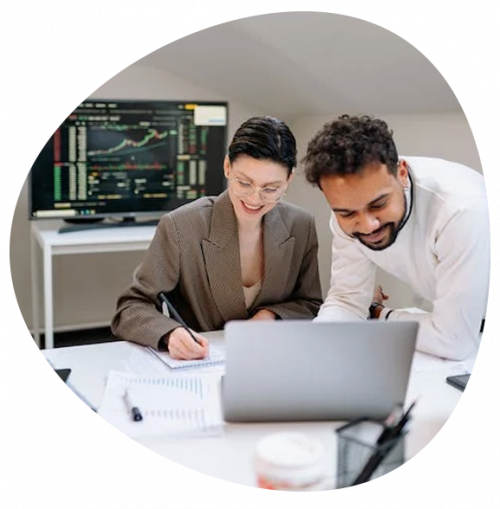 Your reputation online matters for potential patients, and SeoSamba helps optimize your online presence to attract new patients to your practice. Learn how SeoSamba's healthcare reputation management software can help you enhance patient acquisition through SEO strategies, website optimization, and reputation management tactics.

One of the best tools for healthcare businesses to use managing their online reputation is SeoSamba. This platform offers reputation management solutions that can monitor, manage, and promote the online reputation of healthcare providers. With SeoSamba, healthcare businesses can track and analyze online reviews, social media mentions, and even online listing data. By understanding and acting upon this data businesses can improve their reputation online.
In addition to reputation management, SeoSamba offers other tools, such as social media management and media monitoring. By providing healthcare businesses with an all-in-one solution for online reputation management, businesses can streamline their efforts and focus on delivering high-quality care to their patients.
Address Patient Concerns and Improve Your Reputation with SeoSamba Software
Patient feedback is invaluable data for online reputation management. It is critical to address negative feedback efficiently and promptly as it can negatively affect your reputation. SeoSamba's healthcare reputation management software offers solutions to address patient concerns and improve your reputation. Here are a few tactics for handling negative feedback and patient concerns:
Monitor patient feedback: SeoSamba's software helps you keep track of patient reviews that mention your practice across multiple platforms. By monitoring patient feedback, you can gain valuable insight into your strengths and weaknesses in patient care.
Respond to negative feedback promptly: Responding to negative reviews with a prompt and empathetic message is crucial in mitigating damage to your reputation. SeoSamba's software provides automated email notifications that allow you to receive notifications as you receive negative feedback. A quick response and professional communication can often resolve the issue and improve the reviewer's overall satisfaction.
Offer a resolution to the problem: Providing a resolution to the patient's problem is vital in enhancing your reputation. Offering a sincere apology, recognizing the patient's experience, and offering a practical solution to their concerns is an effective way of improving their overall satisfaction.
Proactively solicit feedback: By proactively requesting feedback from your patients, you can get an understanding of their perceptions of their interactions and the measures they believe As healthcare providers, it's essential to encourage patient feedback while not being pushy. SeoSamba's survey management features allow you to send out surveys via email or SMS via our CRM or MensaHero application without compromising data security.
Use feedback to make improvements: patient feedback provides valuable insights to identify areas of weakness in your practice. SeoSamba's software provides detailed reporting on what patients are saying about you, helping you make data-driven decisions to improve your practice's weaknesses.
By using SeoSamba's healthcare reputation management software to manage patient feedback, you can turn negative reviews into opportunities to enhance your reputation. In the end, effective and empathetic communication with patients and problem resolution can significantly improve patient retention and loyalty, boosting your online reputation. Contact SeoSamba to learn more about how their healthcare reputation management solutions can help improve your online reputation. 
Monitor Patient Sentiment in Real Time with SeoSamba's Reporting Features
Monitoring patient sentiment in real-time with SeoSamba's healthcare reputation management software reporting features is an effective way to track your online reputation and stay ahead of the curve. You can collect data on patient sentiment, analyze trends, and make data-driven decisions to improve your practice's feedback and reputation. Here are the benefits of using SeoSamba's real-time reporting features: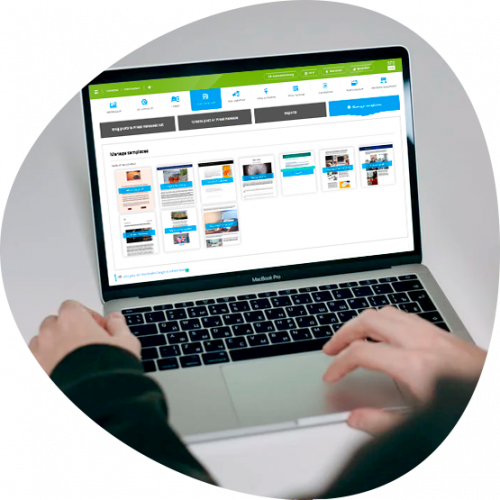 Data-driven decision-making: SeoSamba's healthcare reputation management software provides you with real-time data and insights that allow you to make data-driven decisions. By analyzing data, you can identify key areas that need improvement and determine the most effective ways to enhance your patients' experiences and positively impact your reputation.
Immediate feedback: Receiving immediate feedback on patient experiences is crucial for maintaining a positive reputation. SeoSamba helps you monitor patient feedback, reviews, ratings, and comments across multiple platforms in real-time, allowing for rapid response times and immediate solutions to negative feedback or situations.
Easy-to-read reports: SeoSamba's software provides easy-to-read reports that showcase your online reputation and make it easy to monitor changes over time. You can track performance across multiple sources, understand what's driving positive comments identify your areas of improvement through an easy-to-read dashboard.
Identifying patient sentiment trends: SeoSamba's software helps you track patient sentiment trends and keep your finger on the pulse of your reputation. Trends in patient sentiment can be analyzed over time and used to identify areas of strength and weakness, allowing you to implement the right strategies to maintain or improve your reputation.
Gain insights into patient preferences: Patient preferences may shift over time, and SeoSamba's healthcare reputation management software helps you stay ahead. By analyzing feedback from their patient survey management feature, you can identify patient preferences, what factors make patients choose your practice or clinic, and, ultimately, make informed business decisions to maintain high satisfaction levels.
SeoSamba's healthcare reputation management software's reporting features help you monitor your online reputation in real-time. You gain insights into patient perception, enhance your decision-making, identify trends and improve patient experiences. By understanding your reputation and monitoring changes in real-time, you can make data-driven decisions that enhance the quality of patient care, increase retention and encourage new patients. Contact SeoSamba to learn more about their healthcare reputation management solutions. 
Identify Areas for Improvement by Monitoring Your Practice and Providers with SeoSamba's Software
SeoSamba's healthcare reputation management software helps you monitor your practice and providers in real-time, allowing you to make data-driven decisions and improve your reputation continuously. Here are the benefits of using SeoSamba's software for monitoring your practice and providers:
Real-time data tracking: SeoSamba's software allows you to track patient feedback, reviews, and ratings across multiple platforms in real-time. This real-time data tracking enables you to quickly identify areas of strength and weaknesses in your practice and make data-driven decisions to enhance your patient care quality.
Performance tracking across providers: SeoSamba's software helps practices understand how individual providers perform and improve their overall performance. Tracking individual provider performance helps identify their areas of weakness, and continuous monitoring can help them enhance their services to align with higher patient needs.
Monitor waiting times: Long wait times are often a significant source of dissatisfaction for patients and a key metric you can track with SeoSamba's software. By tracking how long patients generally wait to receive care, you can monitor provider efficiency and take measures to ensure your patients receive prompt, efficient care, contributing to improved online reputation.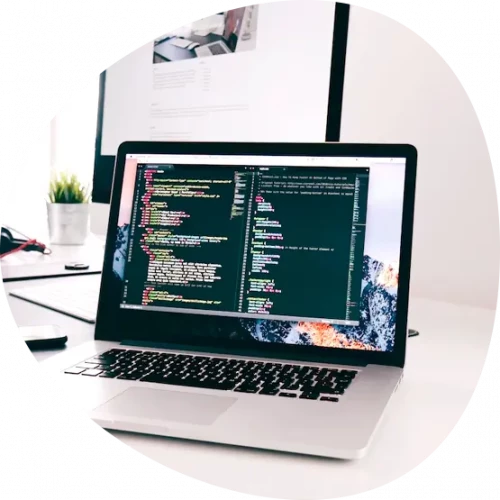 Analyze patient feedback for areas of improvement: Patient feedback offers vital information that can help you improve patient care quality. SeoSamba's survey management feature helps you analyze direct patient feedback, identify factors that are key to patient satisfaction, and understand what skills your providers need to enhance to maintain an excellent reputation.
Improve provider-patient communication: Communication with providers can significantly affect patients' experiences. SeoSamba's software allows you to track how providers interact with patients by measuring how rating and feedback scores improve over time for each individual provider. With feedback data, you can create or adjust training and coaching programs relevant to each provider's area, leading to better communication.
SeoSamba's healthcare reputation management software improves your practice's online reputation by identifying areas of improvement to enhance patient care quality continuously. By monitoring practice and provider performance with SeoSamba's software, you can enhance patient experiences, analyze feedback to improve communication, and monitor waiting times to focus on traffic congestion and more. Contact SeoSamba to more about their healthcare reputation management solutions. 
Keep Patient Data Secure with SeoSamba's Reputation Management Software Solutions
One of the most significant challenges facing healthcare practices is the sensitive nature of patient information, making it vital to keep patient data secure. SeoSamba's healthcare reputation management software ensures your practice meets all HIPAA requirements with its data management system. Here are more benefits of using SeoSamba's software for keeping patient data secure: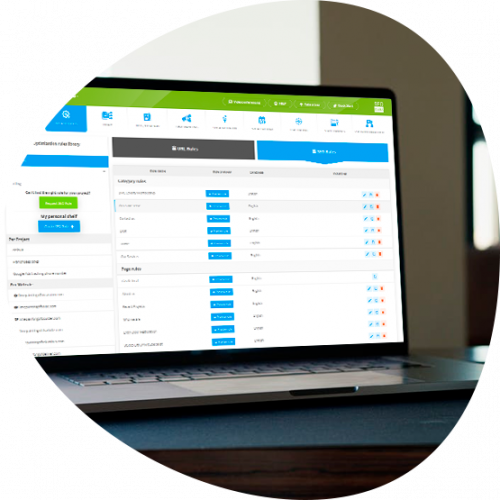 Security features: SeoSamba's software relies on robust security measures in line with HIPAA requirements. These measures include secure data transmission, authentication protocols, controlled access, and encryption algorithms. The software is continuously updated with the latest security features and protocols to ensure data privacy compliance.
Encryption of stored data: SeoSamba's healthcare reputation management software encrypts stored data, ensuring that patient information is safe even if the server or internet network is hacked. The encryption ensures that unauthorized personnel cannot access data and the data remains confidential.
Backups: SeoSamba's software provides reliable data backup options in case of data loss. The software automatically stores and backs up data to secure cloud-based systems that support quick data retrieval in times of need.
User control: SeoSamba's software offers granular access control that enables administrators to dictate who has access to which data. This feature ensures that patient information stays private and confidential, and only authorized personnel can access the data.
HIPAA-compliant messaging: SeoSamba's healthcare reputation management software adheres to HIPAA regulations on secure communication channels. The software offers secure messaging and other communication features that ensure patient data is securely exchanged only between authorized clinicians. This feature helps minimize the risk of data breaches and loss during communication.
SeoSamba's healthcare reputation management software provides robust security features, encryption, controlled access, backups, and HIPAA-complaint messaging, ensuring sensitive patient data remains confidential. Healthcare providers can be confident in SeoSamba's efforts to maintain HIPAA compliance while keeping data secure, allowing professionals to focus more on providing excellent patient care. Contact SeoSamba to learn more about their healthcare reputation management solutions. 
White label reputation management software
In order to provide exceptional services, marketing agencies need to incorporate White label review platforms and reputation management software into their offerings. This has become increasingly crucial as online presence is becoming more important than ever before.

SeoSamba is a reliable and effective platform that enables marketing agencies to streamline their processes, enhance their client's online presence, and establish their own brand identity. Our White label review platform and reputation management software is designed to help agencies achieve outstanding results.

One of the major benefits of SeoSamba's White Label review platform is the ability to fully customize the software with your agency's branding. It can be served from your own domain and seamlessly integrate with an array of additional White label marketing automation tools such as email marketing, social marketing, blogging, call tracking, and texting, among others, providing a unified experience for your clients and strengthening your brand identity.

With SeoSamba, marketing agencies can provide their clients with exceptional service that ensures a positive online reputation, streamlined customer feedback management, and personalized reputation management solutions. This results in higher client retention rates and growing profits for marketing agencies.