Franchisee Trailblazer
SeoSamba's franchisee trailblazer program is designed to outperform local competitors in order to generate local leads in your territory.
Adding quality franchisees, and keeping them content, is a critical component of any successful franchise business. It's not only a key strategy for growth, but, the common denominator among the world's top franchises that results in a well-integrated franchise community.
Yet, the franchisor/franchisee gap, or, the disconnect between what franchisors offer in terms of digital marketing solutions and what franchisees expect, is growing ever wider, according to SeoSamba's recently published study of over 250 franchises, The Elephant in the Digital Marketing Room.
Our study shows that there's nothing more upsetting to franchisees than the growing imbalance in priorities between promoting the global brand, and a strong digital marketing strategy for local establishments—one that allows them to outperform regional competitors and sell more locally.
Unfortunately, most franchisor websites' fall short in this aspect. Overwhelmingly, franchisor sites actually limits franchisee online exposure to one page of content. Pages are often clunky and outdated. There's no actionable digital programs with clear, measureable benefits to the local unit.
What can you do as a franchisee to help yourself, your fellow franchisees and your franchisor in the process? 
Help yourself first, then, lift up your brand
A vibrant web presence should lie at the heart of any strategy, regardless of a franchise's size or industry. That means harnessing the marketing power of the franchisor's global imprint, while equipping franchisees with the right digital tools to compete with the independent businesses and established brands, alike.
SeoSamba's franchisee Trailblazer Program sets you and your brand on the right path by deploying a cost-effective and flexible toolset that helps you develop and manage your online presence at the local level, integrated with a comprehensive marketing program, delivered turnkey.
As part of the trailblazer program, you receive:
A customized website with automated localization to maximize your presence in local search engines and beat most competitive local outfits
A comprehensive media purchase plan including mobile, search and social marketing initiatives
Customized sales and marketing programs including re-marketing, email drip campaigns and more
The insurance that we will not damage your franchisor's brand and the confidence that you're also working for the greater good of your franchise system while helping yourself.
Our objective is simple: to maximize sales leads for your local unit.
Why do we succeed where others fails?
SeoSamba offers proven programs that work for both small businesses and for franchising brands. And we can prove it, as we benchmark the initial situation and record all Key Performance Indicators, leads and sales.

Rest assured that our motivation is even stronger for our franchisee trailblazer customers, as your success is clearly a prerequisite to introducing any possible system-wide discussion.
If I am a multi-unit franchise owner, I would be taking a serious look at this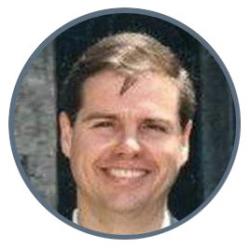 Michael Webster - Franchise-Info
Features & pricing
Standard
Deluxe
Premium
 

Click to call
Multi-device
Franchisor provided website theme
(Talk to your SeoSamba rep if your franchisor has not yet provided a theme)
Customized high performance local site from our theme library
Customized high performance local site from our theme library or based on any existing design

SEARCH ENGINE MARKETING

Local results optimization
Launch Press Release
-
3 months Seo Launch Pad
3 months Seo Launch Pad
On page SEO
On page SEO
On page and off page SEO
Search Engines Marketing
Search Engines Marketing
Advanced Search Engines Marketing with click budget included

CRM
250 named contacts included
1000 named contacts included
2500 named contacts included
SALES AUTOMATION

Lead notification via email and SMS
Missed calls notifcation via SMS
Contacts journey analytics including open emails and attachments, document downloads, filled up forms, inbound/outbound calls & more
Automated email newsletter subscription
-
-
Email drip marketing automation:
1 sequence with up to 3 custom emails

DIRECTORY LISTING
Your business in the #1 local directory
Your business in the #1 local directory
Your business in the #1 local directory
and others top local & vertical directories
ONLINE MEDIA
-
One unique social update a week
Three unique social updates a week
RESULTS PANEL

Contacts tracking: customer calls and emails
Brand name impressions & clicks: search engines and other medias
Visits evolution

Social Tools

Content suggestions and curation
Visual Social Calendar: view all your posts at a glance
Post to all your social accounts from a single screen

Starting At

$99/month

Starting At

$249/month

Starting At

$499/month

Join now
Join now
Join now