Do It Yourself - Do It With Me - Do It For Me
Mix and match services delivery model at will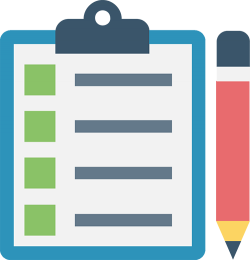 The unique flexibility of SeoSamba's digital marketing platform allows media companies to build the perfect mix of product and service offerings that advertisers crave, with SeoSamba accompanying them along their path toward digital transformation.
When powered by SeoSamba, traditional media businesses leapfrog their domestic and local competition by integrating the latest marketing strategies inclusive of Product Qualified Leads and pay-per-performance models, bringing them on-par with the sexiest Software As A Service business models.
Our various business model services—whether it's Do It Yourself (DIY), Do It For Me (DIFM), or Do It With Me (DIWM)—offer powerful yet easy-to-use marketing systems that keep your advertisers in the driver's seat while keeping you in the black.
SeoSamba's DIY model can be branded to your colors and deployed right out of the box. It features a comprehensive set of essential services and online marketing tools to help your advertisers build and promote their businesses online.
With the DIY model, and our thorough on-boarding system, your customers start their journey registering a domain name, securing a hosting account and SSL certificate along with access to our intuitive website builder or shopping cart. They can quickly establish a web marketing presence that acquires top website rankings and generates some initial leads and sales. No plug-ins or complex set-up is required.
This, however, is just the start. Things only improve as your customers subsequently subscribe to powerful automated marketing services as needed from your branded SeoSamba cloud platform.
The scale and flexibility of SeoSamba's software suite is invaluable for partners of all sizes looking to build a cohesive digital marketing offering in their local market, as it allows a vast number of strategies to co-exist.
You can, for instance, combine a DIY offering along with DIWM and/or DIFM offerings, and entice cohorts of tech-savvy, hands-on business owners, who were initially looking for the most cost effective solution, to upgrade their subscriptions to gain access to scores of new functionalities or customization features.
SeoSamba features include:
Private or public sign-up with email verification 
Automated domain, SSL certificate, website, web store and CRM deployment
Automated launch and website theme library deployment
Automated plug-in install and configuration
Rapid marketing hub's client account creation
Rapid marketing hub's 3rd party services matching, including Google DFP, Adwords and GWT
DIY or DFM rule-based rapid Search Engine Optimization deployment
Automated set & forget ongoing SEO execution 
Instand phone number tracking deployment
Built-in SMS gateway for forms and orders confimation messages
Built-in easy-to-use blog and email templates 
Built-in CRM email drip sequences
Modern site construction standards
Plug-in SDK, and Restfull API
SeoToaster CMS and Ecommerce open source GPLv3 license
Cost-effective engineering services from the team who built SeoSamba from the ground up
Flexible service model ranging from 3rd level support to hands-off delivery
Compatible with WordPress 
Our unique tech architecture grows and evolve with your business opportunities.
The scale and flexibility of SeoSamba's software suite is invaluable for traditional media businesses and partners of all sizes looking to build rapidly, manage easily and market efficiently their digital offering.
These models greatly automate marketing execution and delivery. And they can be delivered as cloud-based solutions fully managed by SeoSamba's team, or partially on premise with support from your own IT staff.
In-house web designers can easily and inexpensively customize themes for new or existing websites thanks to SeoSamba's ample use of standard technologies, while our expert marketing staff can fully train and support your in-house marketers.
Working side-by-side with an experienced services provider in the Small & Medium-sized Business market around the world also helps our agency and business partners determine their technical expertise and business objectives.