Offering Breadth
Scalable website builder, marketing and sales automation under one roof
SeoSamba offers integrated white-label CMS, Shopping Cart, Customer Relationship Management (CRM) and marketing solutions for business solution providers, agencies, traditional media, broadcasters and newspaper outlets wishing to build digital services offerings in their market.
Adapted user interfaces available in 14 languages under your own brands and domains
Augment your topline while competing for over a billion dollars in revenues opportunities
Extend beyond advertising and tap into your clients operational and marketing budgets
Build recurring revenues providing both operational software and performance marketing
Increase client retention by embedding yourself deep within your client's operations
Automate operational tasks to deliver excellence and reduce costs
Improve predictability and ROI for your clients and yourself
Offer services websites and ecommerce websites 
Offer Customer Relationship Management and sales automation software
Offer marketing services to existing WordPress users
Offer social marketing automation
Offer email marketing services
Offer cloud-based Search Engine Optimization services
Offer search engine rankings tracking
Offer web analytics automated correlated to content marketing action
Offer call tracking, recording, SMS notifications
Offer inbound form and transaction tracking
Offer Press Release distribution services
Offer centralized blog, content, social & app posting and integrated reporting for distributed organizations 
Your company will no longer feel limited by software or staffing constraints. SeoSamba's cost-effective solutions are ideal for established business solution providers and media organizations because they offer an integrated coherent technology & services framework with a proven scaling scenario.
Increase client retention and reduce churn
Digital marketing is a crowded marketplace, and most marketing solution providers are "single-trick ponies". SeoSamba's automated marketing framework on the other hand— with a software suite that includes SeoSamba Marketing Operating System, SeoToaster CMS, E-commerce and CRM — offers the most comprehensive feature set from a single vendor in today's marketplace. 
SeoSamba delivers evermore value as your customers adopt its various functionalities, and can evolve to meet their growing digital needs. Our integrated sales and marketing software suite features :
Private labeled marketing software and services platform under your own brand
Self-service, co-managed or do-for-me product positioning depending on your needs
Flexible pricing including subscriptions, pay-per-SEO, and pay-per-lead
Flexible deployment models including cloud-based or IT managed
House all digital sales and marketing activities under one roof
Suitable for services, B2B, ecommerce, directory, international, single & multi-location businesses
Offers unique benefits to high-value customer segments with negative churn 
Ever deepening customer entrenchment as they derive increased value from each software component usage
Upsell existing accounts and expand to new markets segments by unlocking built-in features 
We offer resell-ready website built and marketing services to complement your in-house staff. Integrated mobile websites, online stores, affiliates systems, and directories allow you to introduce the latest technology to existing clients while providing the flexibility to market to larger accounts — all under one roof.
Choose your pricing plan, brand SeoSamba's framework as your own, and focus on sales and customer services, while we deliver ever more great features to your back-end.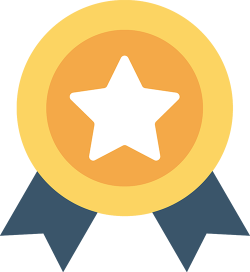 Improve predictability and ROI
Rather than just report, like most other digital marketing tools, SeoSamba boasts automated execution features that deliver marketing results your market craves at a lower production cost that your financial controller will love. SeoSamba boast many unique features including a centralized URL and SEO rule engine that executes across remote websites and manages exceptions down to the individual page level. We distribute content and apps across blogs, PR, social and APIs because these channels are most effective, and least costly, in acquiring new customers.
Alongside adding marketing muscle, smart functionalities, and SEO excellence to your clients websites, SeoSamba also offers free services and "freemium" products that will increase your agency offer's visibility and reduce leads generation cost, and this whether you intent to build websites from scratch or simply offer premium marketing services on top of existing client's sites
Build lasting recurring revenues
Offer your clients subscription-based infrastructure and performance-based marketing services at a cost that does not price you out of the small business market. SeoSamba's hub-and-spoke framework automates execution, entrenching your agency throughout your client's most valuable sales and marketing operations.
Maximize impact on client's digital operations
Though your website is the focal point of your marketing, proprietary marketing automation solutions often lack scalability and customization levels.
SeoSamba's professional open-source tools help you ally strategy, design and high performance marketing. Our open-source software is mobile responsive, socially networked, and integrated with our CRM.
We boost business online presence whether B2B, B2C or e-commerce-focused. SeoSamba helps small businesses increase sales and conversions thanks to:
Automated SEO, PR, email newsletters, and social marketing
Email nurturing, affiliation and refferals
Built-in lead generation tools including downloads, quiz games and quick doc creation
Phone and web form lead tracking
Automate SEO excellence
While many marketing automation solutions simply recommend best practices, they leave SEO performance to your hard work and chance. SeoSamba Marketing Operating System allows your organization to execute white hat SEO across any number of websites. Our software allows you to apply URLs and SEO rules in a few clicks, and to refine manually with ease. Our geo-located SEO helps you dominate local search results, while saving you money, time and aggravation.
SeoSamba Marketing Operating System allows your organization to:
Upload sitemaps to Google
Set optimization rules
Back up and restore SEO versions
Scale to any number of pages/sites through cloud-based interface
Social marketing under one roof
In a globalized business world, social community building is not longer optional. From a marketing point, it's vital. But updating and monitoring all your professional social networks can be burdensome. SeoSamba' technology allows you to streamline your social strategies by publishing messages automatically to social networks and monitoring sales opportunities.
Schedule Tweets, Facebook and LinkedIn posts across all your social accounts
Curate news and blog feeds to cater fresh content to your social audience
Share social posts calendar across organization
Promote your client's brands
SeoSamba Marketing Operating System' press release distribution service helps create buzz and generate sales leads. Our unparalleled subscription service guarantees that your clients business increases visibility by reaching content aggregators, journalist, and specialized bloggers across thousands of major print and digitam media.
Track your program's marketing effectiveness
SeoSamba places all quantitative and qualitative data at your fingertips with lead tracking automation and online marketing tools connected to your clients' websites and assets. Among SeoSamba's features:
Monitor phone and web leads, and cart purchases on a single screen
Track, record and listen to sales calls; download to CSV with links to recordings
Get local or toll-free phone numbers worldwide and assign them to marketing campaigns
Integrate e-commerce, B2B quote engine, with automated email & SMS
Integrated merchandising; coupons, discounts, group-pricing, and email remarketing
Open source CMS
SeoSamba's open source CMS, SeoToaster, is a user-friendly, browse-and-edit content management system that allows you to easily build, manage and market corporate sites, directories and e-commerce websites. Simply log on to your site, point and click to add or update any type of online content while keeping vital design and SEO code safe from harm. Our software features:
Fast system installation with setup wizard
Free customizable pre-packaged templates
Customize themes, styles and layout at will
Tutorials, cheat sheets and step-by-step videos
Automated smart deeplinks, link sculpting, 301 redirects, and canonization
Rapid normalized development FlexKit wireframe
Easily manage images, videos and widgets
Built-in Google news compliant blog
Natively mobile responsive versions 
W3C HTML 5 and CSS 3 compliance output enhanced with web semantic microdata 
Open Source Shopping Cart 
SeoSamba's shopping cart SeoToaster Ecommerce sits on top of SeoToaster CMS, and lets you design your store easily and rapidly, natively integrating all marketing dimensions, great customer service features, and powerful merchandising including couponing, group pricing, and email remarketing.
Adopting SeoToaster Ecommerce is also usually faster and less costly than trying to fix what's wrong with a client's current e-commerce system. That's why we call it plug-and-play e-commerce!
Customer Relationship Management with Sales Automation
SeoToaster CRM Ultimate is built on top of SeoToaster CMS and SeoToaster Ecommerce.
Hence, Customer Relationship Management and sales automation functionalities can be introduced as an add-on to a website or web store, as a stand-alone CRM offering outfitted with a landing page builder, or both concurrently.
All SeoToaster products connect to SeoSamba to access cloud based marketing services.