Performance based marketing is the industry's future
Future-proof your pricing model: subscription - pay-per-SEO - pay-per-lead
With SeoSamba private-label partners can deploy innovative business models that adapt to market realities and separate them from the competition. Our private-label marketing and sales automation software suite offers a solid array of pricing models for organizations providing digital marketing services.
Our partners organizations can monetize sales leads by charging their customers with a plan that fits market needs best, whether it's a subscription, pay-per- SEO or an automated pay-per-lead business model, in which SeoSamba serves as the marketing hub that allows you to charge customers per valid phone call, web forms, and e-commerce transactions—and to monitor all transactions on an easy-to-use dashboard.
Our telecommunication framework interfaces with multiple providers to offer competitive prices and the broadest options for phone number provisioning. SeoSamba Marketing Operating System easily tracks phone leads; provides phone numbers anywhere in the world and forwards those numbers to your client's desk lines; records phone conversations and makes them available within the user interface.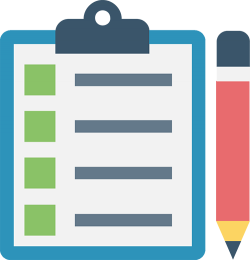 SeoSamba's lead tracking solutions also traces phone calls coming from others marketing activities such as ads, brochures, TV spots, radio spots, web ads and/or lead generating websites. Our built-in lead generation tools help your client's websites generate more leads by featuring downloads, quiz games and on-the- fly document creation capabilities.
Additionally, phone numbers are also used for click-call buttons, as well as for sending both automated customer services SMS, and sales leads notifications. It is ideal for field-based services businesses like Plumbers, Electricians, Handymen etc...
SeoSamba's all-in-one hybrid marketing cloud framework, with its a-la- carte access to software,  features:
Freemium plug-ins and accounts
Subscription based delivery
Pay-per-SEO delivery
Pay-per-Lead delivery
Premium WordPress plug-in with site-size based pricing
Exceptional fit for multi-locations businesses
Out-of-the-box multi-language support
Vast plug-in marketplace
Go-to-Market strategy consulting
Worldwide hosting and pay per event infrastructure services
Plug-in development services
Interface customization and integration services 
Ready-to-resell websites built services
Ready-to-resell managed marketing services
Expert training & support services