ABOUT US
BooXkeeping® continuously redefines the bookkeeping profession by providing exceptional professional bookkeeping services to small and medium size businesses throughout the United States.
Our mission is to make the whole process of financial data entry, billing, bookkeeping, and reporting as simple and efficient as possible, while keeping you in the driver seat at all times.
Our goal is to get your financial records to the point where you know exactly what is going on with your company at any given moment without investing extra time or effort.
Our commitment is a fast turn-around process; competitive pricing; knowledgeable, professional, passionate staff; and the sharpest bookkeeping experience of your life.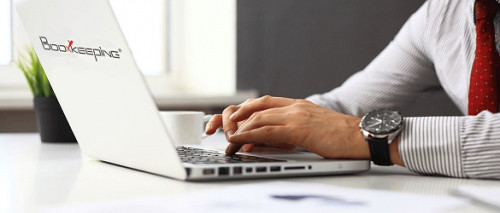 OWN A BOOXKEEPING FRANCHISE
MARKETING
Join an elite brand that is backed by an experienced support team. Gain knowledge and grow with a professional team that provides all necessary marketing material branded for your territory so you can operate your business. You may even arrange for a member of our management team to travel to your territory where they will work one-on-one with you and your employees on marketing presentations. BooXkeeping marketers will be helping you with your Social Media, Online Profiles, Local SEO, and Sales Scripts.
TEAMWORK
We look forward to working with you through the lifecycle of your business empire because teamwork is the backbone of our success. As a franchise owner we invite you to be part of a team that aims for success. You ensure that your employees will always have access to guidance and support.
TERRITORY
Learn about potential competitors in your designated territory to better market to your target audience. Find a geographical location that is best for you and become a reliable, trusted face in your area. We will mutually designate a geographic area that includes a population of at least 500,000 according to the most recent U.S. census statistics. Click Here for Available Territories.
TRAINING
BooXkeeping University is a comprehensive training program for all new franchise owners that we deliver in two parts combining on-site and off-site curriculum. The initial 2-week course will include sales and networking training focused on technical training subjects. In addition to in-person and remote training on your day-to-day business, you will receive hundreds of pages of step-by-step processes for future reference in our Brand Standards Manual.
A competitive opportunity to have the flexibility and freedom you have always wanted. Operate a BooXkeeping franchise from your home or your office with bookkeeping and accounting services like:
Daily, weekly, monthly, quarterly, annual data entry

Bank and credit card reconciliations

General ledger management

Preparation of financial statements either on a cash or accrual basis (e.g., balance sheet, profit and loss statement, cash flow)

Vendor bill entry and payment

Invoicing and billing

Accounting software set-up and training in common "off the shelf" software applications, such as QuickBooks, XERO, AccountingSuite or SAGE

Customized charts of accounts and reports

Payroll reporting (through a payroll provider of Client's choice)

Sales tax reporting

IRS Form 1099 preparation and filing
WANTING A START UP WITH SUPPORT
A BooXkeeping franchise is ideal for a first-time business owner like a recent college graduate or retiring professional seeking a flexible part-time, service-based opportunity with guidance and support.
Our franchise concept takes your start up idea to the next level with help from the BooXkeeping development team. Recent university graduates with degrees in accounting, finance or business are perfect candidates for a BooXkeeping franchise. More time on your hands but want to stay busy? Retiring professionals that want to stay active transitioning from full-time careers into retirement are also great for this part-time, home-based opportunity.
We will even help you find bookkeepers to help with processing so you can focus on business development and customer service.
OPPORTUNITY FOR ACTIVE MILITARY SPOUSES & VETERANS…
We value what you do for our freedom and for our country. To show our gratitude we extend a 30% discounted initial franchise fee to all active military spouses and veterans. 
Your leadership skills can easily transfer to a franchise career with BooXkeeping. We believe that veterans and military officers are natural problem-solvers who can become the foundation of growth in any industry. We offer franchise territories nationwide so despite where you are stationed the perfect opportunity awaits you. Spouses of active military members, who also qualify, can easily move the business if relocation is necessary.
Veterans who qualify for the discount are military service members that were honorably discharged within five years of signing the franchise agreement. All active military members will operate their franchise following their honorable discharge.
FRANCHISING BUILT FOR STAY-AT-HOME PARENTS…
BooXkeeping offers all of the advantages of franchising from the comfort of your home. 
Advancements in technology and communication have revolutionized our industry and this makes BooXkeeping a business that appeals to stay-at-home parents. Make your own schedule so you are able to weave your work around appointments or student activities. Earn a stable income that gives you time for your family with new document management and cloud-based software applications. The typical home-office setup requires two computer monitors and a desktop or laptop that meets our minimum configuration specifications.
HOLDERS OF E-2 INVESTOR VISAS
BooXkeeping is proud to welcome entrepreneurs looking to invest in and operate an American company with the E-2 Investor Visa.
If you are an individual with a valid E-2 Investor Visa you are eligible to open a BooXkeeping franchise.We will even help you find bookkeepers to help with processing so you can focus on business development and customer service.
We will even help you find bookkeepers to help with processing so you can focus on business development and customer service.