WordPress Multisite vs SeoSamba: Plugin and Customization
Wordpress MS Plugin Review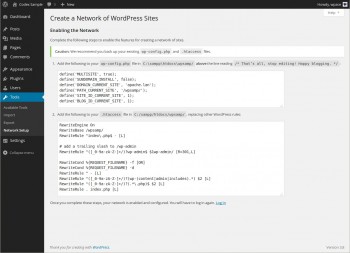 Wordpress MS Development
Well-documented code, API and help resources
Open source customizable software
 Large community of users and marketplace
Let's say that you succesfully installed and basically configured your Wordpress Multisite - kudos! - and let's take a look at what it will require to actually put it to work as you intended.
You surely have seen many a plugin, extension or widget - within the seeminlgy neverending choice offered by Wordpress marketplace - that you you think would fit the bill as a perfect WordPress franchise plugin you've been dreaming of.
There are indeed many valuable extensions that can help you get started with an e-commerce or content network, but they will all require paid-for extra development to match your original vision, if at all.
To make it all work by yourself, you will need solid coding skills and IT experience, and browse though the online manual for WordPress aka WordPress Codex. There is tons of documentation there for you to read, albeit no specific API for WP Multisite. So long for that, and good luck sorting through the 500.000+ posts mentioning the word "multisite"!
Fortunately, there are other alternative online resources out there that provide many interesting extensions and while they are not free they will give you a wide choice to pick from.
Indeed, Wordpress' biggest asset is not the software, but the many communities that have grown found of it. One of them is WPMUDEV ($39/month for access) where you will find plenty of people ready to help you figuring out what you need.
Nonetheless, the only reasonable option left to get started with developing your Multisite network is hiring a dependable, skilled, and hopefully not too expensive Wordpress developer.
SeoSamba Development Review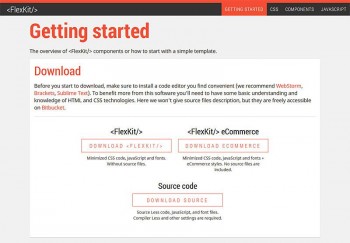 SeoSamba Development Features
100% open source API, SDK, Q&A and support
100% customizable open source core code
Customizable white label multi-sites platform
WordPress Multisite vs SeoSamba: Development and Customization
Features

Wordpress MS

SeoSamba

Open source framework

Open source core code

Free Themes and plugins

Guaranteed Multisites
compatible Plugins

White label out-of-the-box 

Staging server full compatibility

Low-cost development options

Plugins/Extensions Marketplace

Developer API

Turnkey white label front-end CMS
Our decision: SeoSamba wins by a slim margin

If you are going with a very large-scale project with international business goals, you also probably have the in-house resources to pull off your own online infrastructure, tailor-made to fit all your needs.
In this case, you might want to turn to a world-renowned agency who will probably use WordPress Multisite along with some heavy - and costly - customization.
You may also find WordPress Multisite to fit the bill if you intend to have a strong focus on content marketing therefore priveleging blog activity, a heavy production of daily content and the WPMS sub-site/sub-directory framework.
But if your multisite website network hovers around the SMB sphere, then WPMS might turn out to be far too general in its approach to setup your network quickly and cost-efficiently.
That's where SeoSamba steps in and gives you all the tools necessary to both protect your brand and networked content staying attractive to local website content managers who keep a high level of freedom to customize their own website as they please.
By offering a multi-sites framework specially geared for quick development of website networks, SeoSamba simply gives you more bang for your buck, all the while keeping all options open for any extra customization you may require.
* All trademarks mentioned herein belong to their respective owners.
Wordpress too complicated and costly to maintain and scale?
Build your site network on solid ground
See how SeoSamba stacks against others
WordPress Multisite
WordPress is generally recongized as an easy-to-use software, that is if you are knowledgeable in PHP development or know how to select the right extensions and/or developer.
Beyond the tough choices implied by the vast number of options available, if you have the financial resources to hire top developers then you will most likely be able to customize your network to match tyour needs and requirements.
However one must keep in mind a few major drawbacks to make your network look and behave exactly as you like.
For instance, you must keep in mind that not all extensions and plugins are compatible with the WP MS setup. While loading themes on your main site is relatively easy, you will find it harder than with a standard WordPress installation.
Also as you need to deploy extensions on your main site before enabling them on sub-sites - meaning franchisees can't deploy their own plugins - you may also face licencing issues and may not be able to use your favorite plugin as it may or may not work in a multi-sites environment.
Customizing your admin dashboard for branding purposes may also be an issue, meaning you will need yet another extension - such as UltimateAdminBranding or WP Branding Bar - to put your logo and colors in place of the regular WordPress admin. Yet, these may also not work properly in a multi-sites setup.
Finally, per WPMS official recommendations, "setting up a development server that exactly matches your production server is not always possible, and transferring an entire network to a production server may not be easy."
SeoSamba Multi-sites
Just like WordPress, SeoSamba is an open source framework that allows any knowledgeable developer to access and modify the software source code at will.
The main difference with SeoSamba is the freedom given by the 'hub and spoke' model that lets developers customize both main franchise website and affiliated sites independantly with SeoToaster open source CMS.
Regarding the customization of the admin area, the SeoSamba Marketing Operating System multi-sites dashboard is already geared for turnkey white labeling, so that all you need to brand it is to change colors, welcome text and upload your logo. That is about the extent of customization available on the online marketing platform itself, but unless you're Pizza Hut it's doubtful you'd want or need more.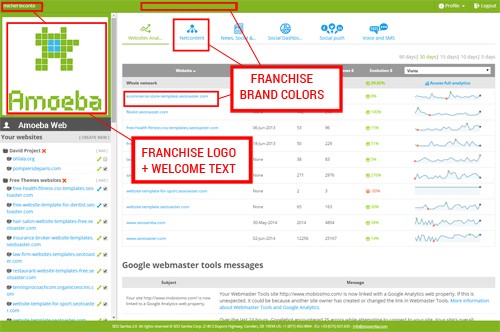 The front-end CMS for franchisees is entirely customizable as SeoToaster's is also open source, but you won't need any extra coding to brand it either as it is also available in white labeled versions.
As for development, being 100% open source means you can access and tweak the code as much as you'd like without any other restriction than those of the GPL licence, and full-featured API is available to all developers.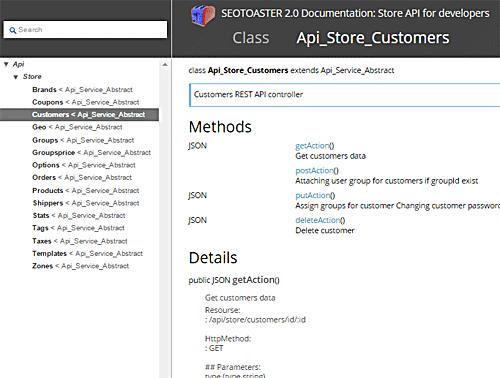 Of course there aren't nearly as many extensions/plugins in SeoToaster compared to WordPress offering, but those come with the extra peace of mind of knowing they're approved, maintained and update by the software team itself as opposed to third-party you may never hear again from, or pay too much for.
Most plugins you'll ever need are available in the SeoToaster Marketplace for both one-time fee or low-cost monthly licences, everything else being developed on demand by the SeoToaster Team or any PHP developer you may choose to work with.