Empowerkit Overview
All-in-one solution for MLM companies
Limited SEO capabilities and performance
Limited website customization; HTML, CSS and functions
While similar to other franchise network building services, Empowerkit distinguishes itself by letting franchisors outsourcing most of the work to them using their own cloud-based platform.
Empowerkit's offer is centered around three services : setup and design, content updates, and SEO and social media services, and promotes a "buy vs build" model that bills franchisees instead of franchisors.
Empowerkit's software is made up of two main components, one being the SaaS platform, the other being the content management system.
The cloud-based platform is dispatched in six various areas, arranged somewhat counter_intuitively left to right on the main navigation menu: Cubertray Pulse, Analytics, Base Site, Management, Support and Setup.
---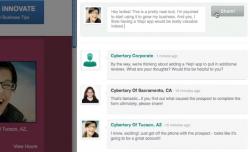 "Pulse" is a social tool to manage social networks and enabling instant chat between all managers connected to it, be it franchisor or franchisees.
It is a simple but efficient way to communicate between franchisors and franchisees directly on the network websites, but require them to be logged in to actually work, so it is unlikely to replace any other communication you have in place such as standard emails.
---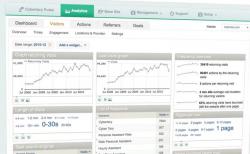 The Analytics menu basically integrates Piwik Analytics within the platform to check on traffic and referrers.
Due to Google recent restrictions on search requests (by use of the https:// protocol), it will not display top keywords referring to your website.
---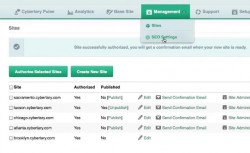 Empowerkit's Management menu gives access to two submenus : Sites and SEO Settings.
Management offers basic functions to enable or disable franchisee's websites, basic user permissions and various site administrations features.
Administration of the main Franchise network site is done through another menu dubbed "Base Site".
---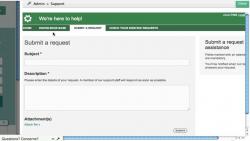 The support menu gives access to a basic support request email feature, with a log of your existing requests to technical support.
It also encompasses a knowledge base where you can retrieve frequently asked questions. These menus are also accessible straight from your website when logged in.
---
The Setup menu gives very basic control of your administration interface and the main login information. While giving many useful tools to franchise owners, Empowerkit SaaS platform sticks to the bare basics.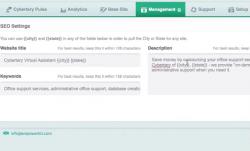 Besides creating and managing franchisees' websites, it does not provide much added value to the inline tools found in the Empowerkit CMS which franchisors and franchisees alike will use most for their own respective benefit.
For instance, the SEO Settings menu is very limited and achieves very little in this department. It lets you setup very basic parameters such as Website Title, main Keywords and a general Description, with geolocalization limited to State and City - which makes you wonder how you would setup a multi-country setup for instance if you are operating in Europe.
---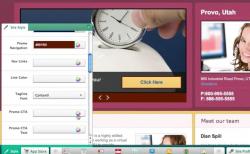 The inline CMS itself is well rounded, and user-friendly enough that unsavvy franchisees may feel comfortable enough to manage their own websites.
They can customize the basic looks of their website by changing colors, fonts, styles, as well as craft basic "call to actions" which can just easily plugged into place wherever needed.
---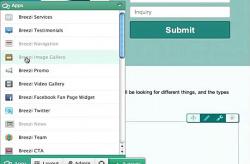 Perhaps one of the most efficient feature is the "Apps" menu which allows franchisees to manage the extensions and plugins made availlable by the franchisor, simply because they are strong chances that franchisees will actually use it.
Among those widgets you can let franchisees add Video Gallery, Facebook Fan Widget, Testimonials or Twitter box. Apps are available - or not - based on the choices you indicated in the administration of the SaaS platform.
 * All trademarks mentioned herein belong to their respective owners.