Private label platform
SeoSamba allows private-label partners to focus on sales instead of implementation to
Quickly deliver marketing results with less effort
Lower costs and reduce customer churn
Enable faster production with better results
Allow for co-existence of multiple service models, mixing and matching services delivery model at will
Turnkey eCommerce websites
No limit customization. Uncompromising support. Ideal for multi-site owners, distributor networks and franchises
A-la-carte subscription-based marketing services, free training and technical support
Over 150 QA checkpoints and certified W3C compliance website built project reports
HTML 5 and CSS 3 web code standards, built-in micro-data semantic web format
Cloud-based on-site Search Engine Optimization
Centralized product database support with distributed stores nodes
"SeoSamba is a very mature alternative, competitively priced, and with some unique features clients love." Former Adobe Business Catalyst Partner
SeoSamba's marketing framework includes a scalable website builder, marketing and sales automation under one roof, and offers a breath of functionalities, including:
Open Source CMS
Open Source Shopping Cart
Customer Relationship Management with sales automation
Call tracking
Automated cloud based SEO
Email marketing
Social marketing
Review management
And more...
A fundamental difference
That Adobe Partners will be particularly sensitive to is that SeoSamba interfaces with open sources Content Management Systems, such as WordPress and SeoToaster, thereby greatly reducing platform vendor risks as epitomized today with Business Catalyst's End Of Life date announcement.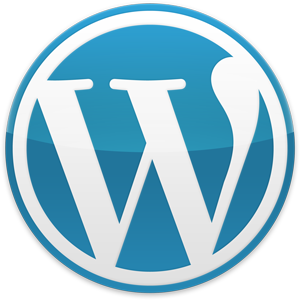 SeoSamba is a hybrid platform that interfaces with open source systems, like WordPress and SeoToaster.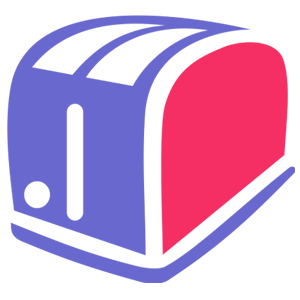 SeoSamba's digital marketing software, built around a hybrid hub-and-spoke framework, offers our private-label partners unmatched flexibility and scaling at cost-efficient pricing. With SeoSamba, WordPress or SeoToaster-powered websites act as spokes, while our marketing platform serves as the hub that connects the sites together using centralized execution.

Our centralized execution hub offers any client:
Email newsletter marketing services
Social media curation
Social media calendar
Call tracking
Press Release distribution
 And with at least one website connected to the platform:
Rule-based Search Engine Optimization and automation
Centralized blog posts and social marketing distribution
Consolidated inbound forms, ecommerce transactions and call tracking
Networked content and app distribution
Search engine ranking tracking
Website analytics
Additionally, our comprehensive dashboard offers real-time analytics, which allows you to take the pulse of your entire client's portfolio at a glance, monitor all project's Key Performance Indicators and receive automated performance alerts when custom threshold are met:
Aggregated Key Performance Indicators
At-a-glance view of client's entire portfolio
Customizable simplified, multi-location businesses and advanced users level interfaces
Customizable KPI alert threshold system for providers and end-users
Search Engine Optimization analytics
PPC account reporting
Social marketing analytics
Web store transactions
Calls and forms leads
Ad performances via Google DFP
Social and advertising campaigns
Website analytics
Our white label software allows our partners to launch state-of-the-art digital services almost overnight. Yet its greatest benefit might be is scalability. Functioning equally well with two or 20,000 clients, is our hub & spoke architecture which allows to connect both SeoToaster and WordPress powered websites and deliver a fully integrated marketing solution.
Some benefits of SeoSamba's hub & spoke architecture:
Choose adapted hosts based on their local market credentials
Locate websites closest to their end-users
Improve Search Engine Optimization via IP geo-location
Enables high-performance multi-location business marketing
Build resiliency in your operations, avoid "all eggs in the same basket" syndrom
Adapt each website as required, and grow with your client needs rather than seeing them churn 
Use our spoke SeoToaster software to:
Create websites, webstores or landing pages builder
Sell CRM subscription as a stand-alone or add-on to websites
Unlock features and add plugins as client need evolves
Support websites and webstore with over 100,000 pages
Offer amongst the widest features range thanks to our built-in functionalities and plugins 
Deploy websites across the world on your own infrastructure or rely on SeoSamba's
Service customers in 14 languages and counting
SeoSamba allows private-label partners to focus on sales instead of implementation
Our various business model services—whether it's Do It Yourself (DIY), Do It For Me (DIFM), or Do It With Me (DIWM)—offer powerful yet easy-to-use marketing systems that keep your advertisers in the driver's seat while keeping you in the black.
SeoSamba's DIY model can be branded to your colors and deployed right out of the box. It features a comprehensive set of essential services and online marketing tools to help your advertisers build and promote their businesses online.
---
Starting September 1st 2019, SeoSamba is offering discounted bulk migration pricing to the first new twenty-five Business Catalyst agency partners who decide to migrate their customers over to the SeoSamba framework
---