No limit customization. Uncompromising support
A-la-carte subscription-based marketing services, free training and technical support
Over 150 QA checkpoints and certified W3C compliance website built project reports
HTML 5 and CSS 3 web code standards, built-in micro-data semantic web format
Our professional services team has built 1000's of web sites on the SeoSamba framework combining SeoSamba Marketing Operating System and SeoToaster, the #1 acclaimed open source E-commerce software in the world*.
Open source stands for quality, lower cost of ownership, and freedom. Enjoy the flexibility of choosing your hosting environment and even your own development partners. You can modify any aspect of SeoToaster to suit your needs or extend its functionalities. And anything you see on the Internet can be build using SeoToaster, there's simply no limit to what your web store can look like or do.
All inclusive support, freedom, transparency and guaranteed results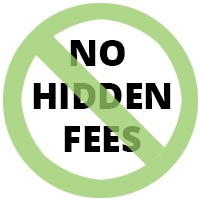 There's no surprise thanks to our affordable flat fee pricing and comprehensive service delivery.
We routinely upgrade Shopify, Volusion, BigCommerce, and Magento customers. So whether you've outgrown your current shopping cart solution, or are starting from scratch, we probably have an all inclusive services package that is right for you.
Choose freedom: Our marketing services are delivered on top of SeoToaster, our open source Ecommerce-enabled website builder. Evolve from captive of HubSpot, Yodle, Web.com, marketing 360, Big Commerce, InfusionSoft and other marketing automation proprietary systems, Ecommerce solutions and locked-in services to captivated by SeoSamba's hybrid open source framework.
Our patent-pending marketing automation technology enhanced with years of experience delivers predictable results. Let us benchmark your current situation and tell you what to expect when choosing SeoSamba.