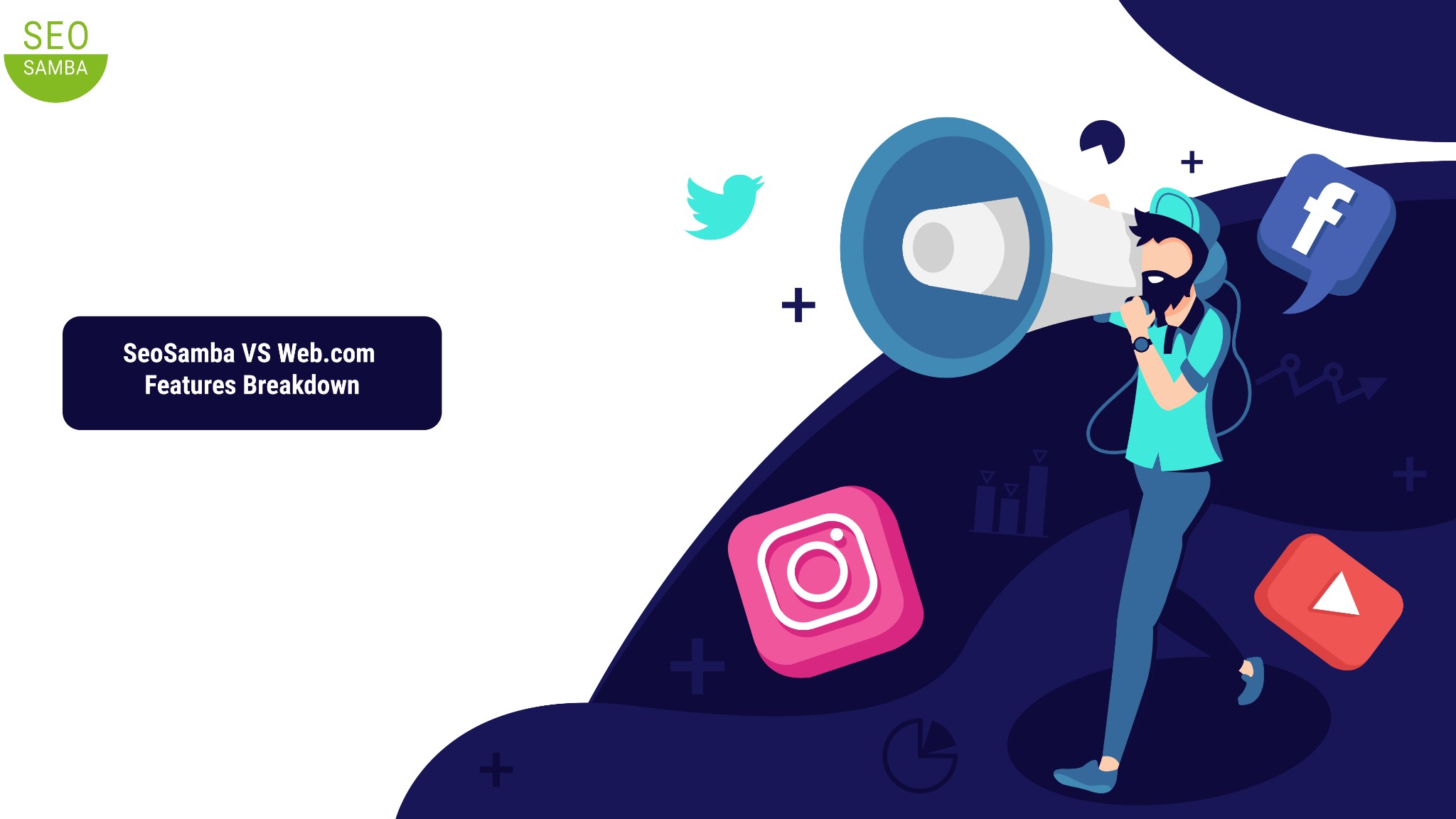 One software to scale your marketing
Franchise marketing is all about being able to draw a consistent action plan that matches the brand's messaging and goals. However, a marketing plan without the right tools to execute is still insufficient. 
Most franchises face the exact same dilemma, they have a strong marketing plan in place but without a tool to fulfil their KPIs. In this article, we compare and contrast two of the best known Franchise marketing software, Web's Enterprise Centermak solution and SeoSamba's FMOS (Franchise Marketing Operating System). 
Integration and on-boarding process
Marketing tools have very similar features and all require careful setup. However, the integration process varies radically between tools, and so does cost and timeline.
As such, integration, and on-boarding is crucial to any marketing software adoption and customer experience. 
Minimize integration costs, speed up time to delivery, and reduce risks
Integration cost is always a turn off for businesses. When it comes to SeoSamba's software, it features a vertically integrated marketing framework, which makes it not only affordable with minimal integration cost but also the fastest way to deploy a featured-rich environment flawlessly in a minimal amount of time. 
E. g. chat, inbound calls management, SMS marketing and lead intelligence dashboards etc. are all pre-deployed. Most of the time, similar marketing software providers would have you pay extra for the additional marketing integrations your business demands. And since all these parts are pre-integrated, and everything is delivered by a single team, you avoid the circling service providers firing squad syndrome, and considerably reduce risks.
Highly processed on-boarding to deliver a high-quality product every time
At SeoSamba, a dedicated account management team makes sure everything is up and running according to a formal process that covers from 180 to 300 delivery points. Our on-boarding process features not only technical but also strategic guidance. 
The migration is also a big factor to take into account. If you are using an already integrated platform, you are most likely to need migration to your new solution. SeoSamba supports migration from all Content Management Systems, provided by the SeoSamba team. With additional seasoned consultation and guidance throughout the entire onboarding process. 
Features Breakdown
Centralized Marketing Platform features
Some of the key components that make or break franchises are:
Online reputation
Brand awareness
Local digital performances, including SEO
Ability to scale franchisees support
Visit this page to know more about our FMOS solution
Distributed Website Editor, Cart and CRM features
ALL CMS & WEBSITES ARE NOT CREATED EQUAL

Website builder
Centralized email marketing
SEO Performance tracking
Lead tracking
Customer relationship management
Online reputation management
GeoFencing Marketing
Managed SEO services
Directory management
Centralized publishing
Local SEO optimization
Social media automation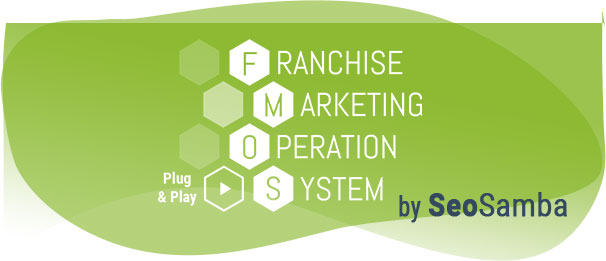 Website builder
Centralized email marketing
SEO Performance tracking
Lead tracking
Customer relationship management
Online reputation management
GeoFencing Marketing
Managed SEO services
Directory management
Centralized publishing
Local SEO optimization
Social media automation

Migrate and connect your website to SeoToaster and you are all set!
Integrated newsletter, launch automated email campaigns and keep track of your metrics
Get reporting on potent key-phrases and the ones you've targeted with yourSEO efforts through the platform, and this across any number of websites.
Local toll-free phone numbers assigned, a fully-fledged SMS marketing software and lead segmentation.
Contacts flow seamlessly from franchisees CRM's to your marketing hub contactslists. As a franchisor, you can easily send a newsletter to all your franchisees contacts.
Keep track of what your clients are saying about your brand online and boost your credibility by acquiring, filtering and distributing reviews online
An integrated geo-location KML technology & geo-targeted distributed hosting.
SeoSamba's SEO team surveys your competitive landscape, analyze your Strengths, and carvesensible positioning for your brand.
SeoSamba directly manages your local listings, uploads you brand information and tracks the listings performance.
Create a blog, a news, or a Press Release simply drag & drop your content through a post builder, and publish it to any or all your franchisees websites blogs.
Rank your local listings on Google and acquire new customers passively.
Available on mobile and desktop, you can create posts, schedule and post across all your social account network.
Unparalleled ongoing support
When you are looking for the right solution to your franchise and franchisees, you don't strictly need a website builder and analytics tracking. It goes beyond that with SeoSamba's (FMOS), you get the chance to choose whether to execute your online marketing strategy or delegate it to a professional team that has been driving growth to franchises since 2009.
For instance, SeoSamba offers an exclusive "managed SEO" service. This basically means that our team of SEO experts does the labour. From ranking your local listings on Google my business, On-site & Off-site optimization up to finding PR and link building opportunities for your brand. 
Training & Support
SeoSamba
At SeoSamba, We aim to provide sustainable solutions and support to any hurdle you encounter while providing your team with the guidance to be able to take charge of their own processes. Our team of support and customer success managers are ready and willing at all times to ensure your digital marketing success. We believe that having complete knowledge about our solution will only allow our clients to make the most out of our products.
Web.com
Since we are comparing Web.com's enterprise solution to SeoSamba's Franchise Marketing Operating System, we went out and did some research about Web.com's customer experience. 
Here's it what we have found out: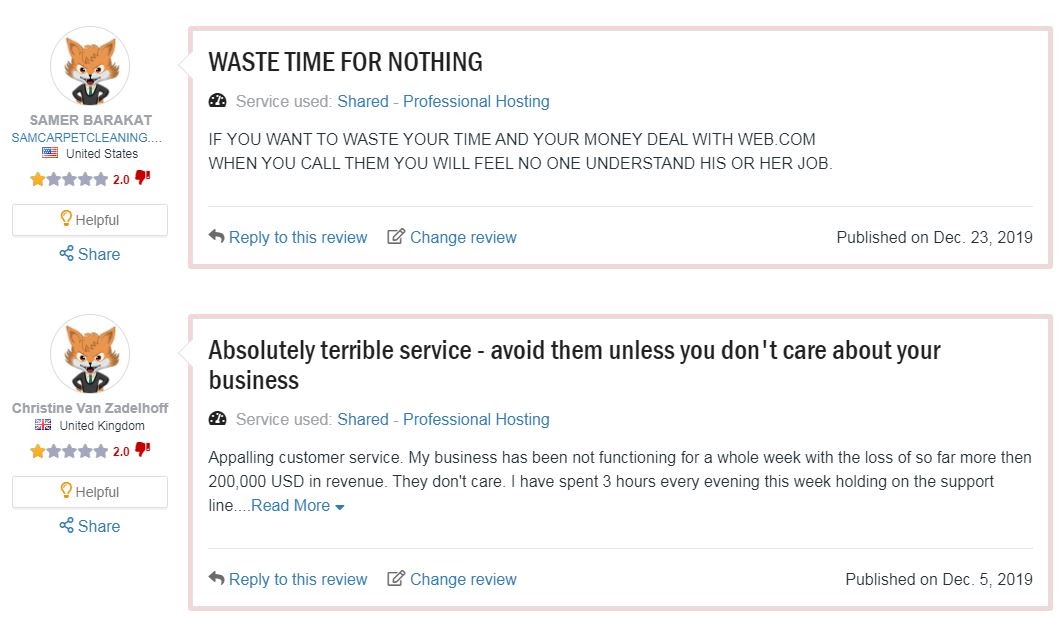 Check the rest of the reviews here. 
Pricing
While Web.com Enterprise is pretty much priced unilaterally, starting with just hosting at $30 a month, SeoSamba offers 3 high-quality, competitively priced website, marketing and sales software bundle subscriptions to franchisees that deliver an extensive toolset, delivered turnkey along with the sales and operational material and training needed by Franchisors;, starting at just $99/month.
Standard
Deluxe
Premium
 

Click to call
Multi-device
Franchisor provided website theme
(Talk to your SeoSamba rep if your franchisor has not yet provided a theme)
Customized high performance local site from our theme library
Customized high performance local site from our theme library or based on any existing design

SEARCH ENGINE MARKETING

Local results optimization
Launch Press Release
-
3 months Seo Launch Pad
3 months Seo Launch Pad
ADA Compliant Website
ADA Compliant Website
ADA Compliant Website
On page SEO
On page SEO
On page and off page SEO
Franchisor Led Search Remarketing Campaigns

Franchisor Led Search Remarketing Campaigns

Advanced Search Engines Marketing Management up to $3000 PPC Spent.

CRM
250 named contacts included
1000 named contacts included
2500 named contacts included
SALES AUTOMATION

Lead notification via email and SMS
Missed calls notifcation via SMS
Contacts journey analytics including open emails and attachments, document downloads, filled up forms, inbound/outbound calls & more
Automated email newsletter subscription
-
-
Email drip marketing automation:
1 sequence with up to 3 custom emails

DIRECTORY LISTING
Your business in the #1 local directory
Your business in the #1 local directory
Your business in the #1 local directory
and others top local & vertical directories
ONLINE MEDIA
-
One unique social update a week
Three unique social updates a week
RESULTS PANEL

Contacts tracking: customer calls and emails
Brand name impressions & clicks: search engines and other medias
Visits evolution

Email Marketing

Save Thousands Every Year. Share a Group Email Subscription
Your Franchisor can now Send Emails On Your Behalf
Review Management

Monitor, get Alerts and Respond to Google My Business and Facebook Reviews
Send Automated Review Requests from Your Integrated CRM via Email and SMS
Display automatically Curated Reviews Lists on Your website
Built-in automated negative review appeal system
Social Tools

Content suggestions and curation
Visual Social Calendar: view all your posts at a glance
Post to all your social accounts from a single screen
Post videos & pics, Access Your brand calendar anywhere - download the social app for Android and Iphone

Starting At

$99/month

Starting At

$249/month

Starting At

$499/month

Find out more
Find out more
Find out more
 Web.com Enterprise Features: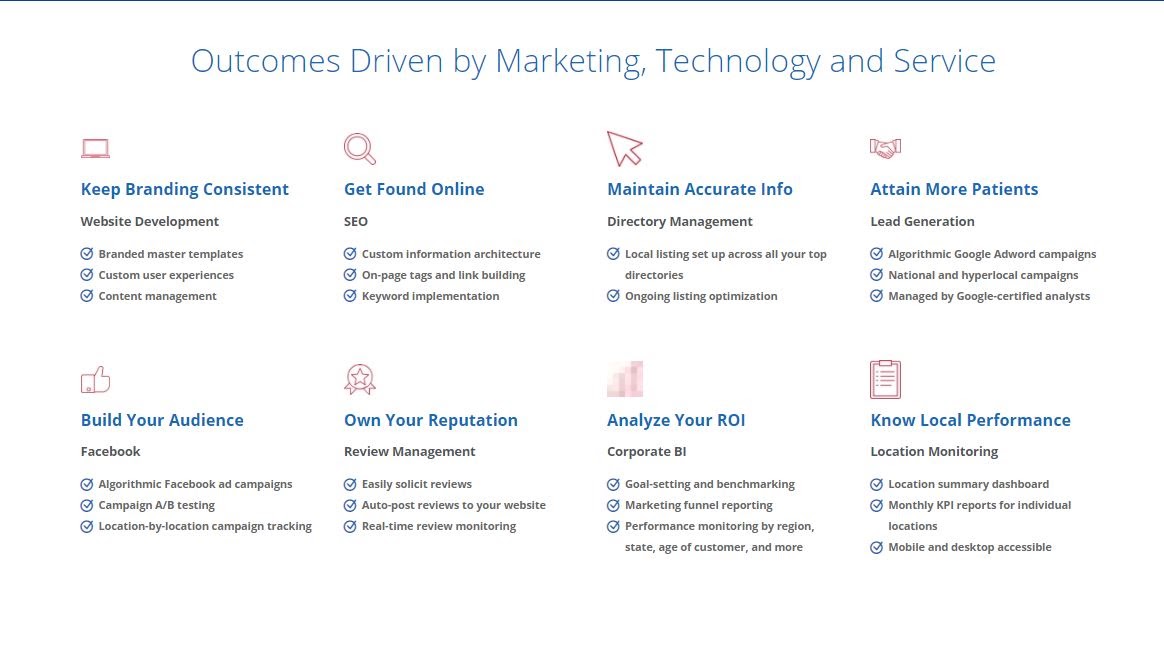 Takeaways
SeoSamba's mixed open source and proprietary software offers a never seen before level of flexibility, that is perfectly adapted to franchises and multi-location businesses.
SeoSamba also offers a cutting-edge environment, integrating mobile apps, SMS support and more technologies in tune with the realities of nowadays marketing.
Rapid deployment including software only to plug into your existing assets such as websites, social accounts etc….
Low risk with our turnkey integrated approach with performance guarantees
Competitive pricing for a comprehensive solution.
To sum up, Web.com offers a very basic solution, mostly built around website hosting (their core business) while SeoSamba offers a Franchise Marketing Operating System to build, operate and scale your digital presence for an entire organization.
About SeoSamba: 
SeoSamba's marketing and sales automation software suite are used by thousands of businesses, small and large, around the world, with service centres in the United States and Europe. SeoSamba's software is private labelled by solutions providers and media companies alike, and available in 14 languages.
SeoSamba combines email, SEO reporting and execution, centralized blogging for WordPress and SeoToaster powered websites, PPC, social media marketing, CRM, a website builder with built-in call tracking, analytics and more, under one roof, at an affordable price.
SeoSamba offers turnkey services, including franchise development and franchise brand marketing for local lead generation packages.
SeoSamba was recently named 'Best in Marketing' for franchise brands by Entrepreneur Magazine for the second year in a row.
For more information about SeoSamba and the services we offer, visit www.seosamba.com, email us at info@seosamba.com, or call us: + (1)877-450-9894 (U.S.) and in Europe at +33(644)-600-678