"They always say time changes things, but you actually have to change them yourself," said the late Andy Warhol. At SeoSamba, we couldn't agree more and though we've enjoyed quite a few pats on the back from our customers, we constantly thrive to move forward and make their life easier with better products, services, and interactions.
In that respect, 2015 was indeed a great year for SeoSamba as we released new versions of our acclaimed open source & ecommerce CMS SeoToaster, significantly expanded the capabilities of our online marketing platform SambaSaaS, and vastly improved our customer service and social outreach.
On the technical side of things, both from a front-end and back-end perspective, we've pushed the envelope to open up wider our integration capabilities, focusing as always on interacting with the best existing software rather than reinventing the wheel.
SalesForce and Zapier are just a few of the software industry leaders SeoSamba fully endorses to keep bringing you more options and ways to further develop and automate your online business.
Of course, none of this would be possible without our customers, which we take this opportunity to thank and salute for this upcoming year that we wish even more productive and rewarding than the one we just said goodbye to.
SambaSaaS hand in hand with SalesForce CRM
​
​First, SeoSamba's engineers worked hard whole year to enable smooth interfacing between the online marketing automation platform SambaSaaS and the world's #1 customer relationship management solution SalesForce CRM.
You can now create leads directly from web forms, accounts, and opportunities from store transactions and import them automatically into your SalesForce CRM.
You can then use our salesforce email marketing automation app to send timely email or SMS updates to your leads and contacts at a fraction of the cost charged by competing solutions like Eloqua, and others.
SeoToaster CMS and SambaSaaS solve InfusionSoft conundrum
Upgraded to its version 2.4, SeoToaster CMS and SambaSaaS now interface seamlessly with existing InfusionSoft CRM databases, to bypass awkwardly limited InfusionSoft shopping cart integration, providing a highly search optimized and robust front-end to build your online business on while taking advantage of the InfusionSoft marketing automation capabilities.
Tagged appropriately to enable your email nurturing sequences, all your online leads can freely flow from web forms and sales from cart transactions in just a couple of clicks.
SambaSaaS takes social marketing to the next level
​
​Social media was undeniably one of the hottest topic of this past year, as social networks take an increasingly important part in any serious online content and business strategy. As the number of networks and social-related tasks exponentially increase, website owners only find themselves quickly overwhelmed in their race to keep up with community management and social marketing.
With this in mind, SeoSamba developed a powerful new social dashboard for our online marketing platform SambaSaas, to manage easily an unlimited number of social accounts associated with campaigns or websites, and schedule tweets, Facebook and LinkedIn post in advance thanks to user-friendly social calendar functions.
You can now schedule post in advance to show up on any number of your websites, from your central blogging facility on SambaSaaS. Ideal for multi-websites owners, like franchise or retail networks; your communications will also appear on any number of LinkedIn, Facebook, and Twitter accounts, while being distributed in one shot.
Featuring real time tracking social metrics, advanced social content scheduling, easy one-click social content curation and PR distribution, SambaSaaS now outdoes similar solutions like HootSuite or HubSpot, only at a fraction of their cost.
SeoSamba breaks new ground in cost-effective lead marketing automation and tracking
In the course of 2015, SambaSaaS has undergone several major upgrades, the latest of which enables users to manage all inbound sales leads from a user-friendly online dashboard, be they phone calls, web forms or e-commerce transactions.
Provided as a turnkey service, SambaSaaS' automated lead tracking solution now tracks phone calls coming from all types of supports such as brochures, TV, radio, web ads, and of course lead generating websites, no matter how many.
On the reporting side, phone calls, web forms and web store transactions are now the object of detailed lead generation with complete inbound activity reporting in one single screen. Whether to automate or improve call tracking capabilities, whisper messages to announce inbound call origin, or receive SMS notifications in case of missed calls, SambaSaaS got you covered more than ever.
What's better than selling once? Selling twice/3/4/…and contrary to other ecommerce solutions, this without customer support headaches.
SeoToaster users now enjoy automated incentive mechanisms to offer free shipment to any subscriber after a given number of order. Buyers have the convenience to freely change the frequency of their shipments, while merchants are ensured that clients get their free order only once they have fulfilled their commitment.
SeoToaster upgrades subscription selling for physical and digital goods
​
At SeoSamba, we are proud to build a great software suite and keep improving it but it's not an end in itself as we always stay focused on the value it adds to our partners offering.
This year we've opened up new opportunities for online agencies and business solution providers with new or expanded functions to create custom branded front-ends and on-the-fly CMS-based websites.
Opening backend channels to our PR distribution software also allows B2B partners, agencies and solution providers to create, manage and post news all over the world remotely via our improved API.
SeoToaster integrates with Zapier, connecting to hundreds of popular web apps
​
Last but not the least, SeoToaster CMS got a big news near the end of 2015, allowing website small business owners, web designers, and app developers to create quickly and easily automated interactions between SeoToaster CMS and their favorite online apps and services.
An online tool to mix and match triggers and actions based on triggers, Zapier allows for lightweight automated actions between SeoToaster and hundreds of popular apps such as Google docs, Office 365, Dropbox, Evernote, Zoho CRM, Jira without the need for lengthy and costly deployment.
"A lot of great SEO value can even come from how your website is put together, which is where Seotoaster comes in, giving you the tools to build an SEO friendly website with full CMS," said Alison Groves, Partnerships & Community manager at Zapier.
Stay tuned for more from SeoSamba & SeoToaster in 2016
We have much more in store this year for all our clients, friends, and visitors! Make sure to bookmark our SEO & Marketing Blog or follow us on Facebook, Twitter and LinkedIn for more great news to come. Happy, productive 2016 to all!
---
Get Updates from SeoSamba on G+
---
About the author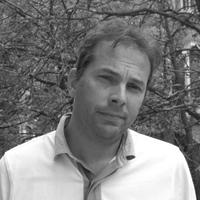 Michel Leconte
Omnivorous mammal & SEO Samba CEO, I'm a regular speaker at search engine marketing conferences around the world, including Search Engine Strategies London & New York, and a contributor to a number of publications, including Website Magazine, and Feedfront Magazine. I enjoy strategy, coaching, and motivating both customers & staff.
---
Share this post
---
Related Posts