About SeoSamba
SeoSamba is the multi-site SEO execution specialist, helping web agencies, etailers, franchises and enterprises build, manage and optimize websites for top search engine performance. SeoSamba patent-pending, hybrid open source marketing framework is built around SambaSaaS and SeoToaster.
SambaSaaS lets you manage SEO, social networking and online marketing across any number of websites through a single cloud-based interface, while our open source front-end SeoToaster let you build, manage and market easily corporate, directories and ecommerce websites. For more information about SeoSamba, visit www.seosamba.com or contact info@seosamba.com, and in the US:+(1 ) 877.450-9894or in Europe at +(33) 6756376.
---
Get Updates from SeoSamba on LinkedIn
---
About the author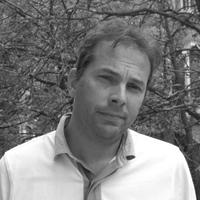 Michel Leconte
Omnivorous mammal & SEO Samba CEO, I'm a regular speaker at search engine marketing conferences around the world, including Search Engine Strategies London & New York, and a contributor to a number of publications, including Website Magazine, and Feedfront Magazine. I enjoy strategy, coaching, and motivating both customers & staff.
---
Share this post
---
Related Posts