Marketing360 Review
Thinking about Marketing360 for online marketing? Think again. SeoSamba offers more for your money.
Marketing360 vs SeoSamba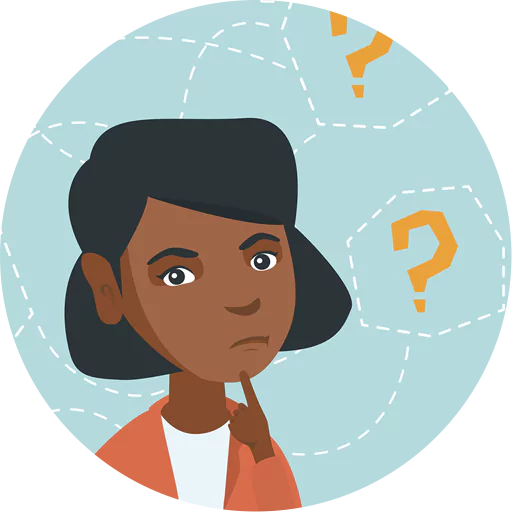 Marketing360 Software & Services Overview
Focus on advertising with Google and Social platforms
Lack of Transparency in Pricing: The pricing structure of Marketing360 is quite complex.
Opaque click markup policy for Pay Per Click managed Ads campaigns
Unclear costs for expert services 
Limited software feature set other than Ads reporting
Hard-sell techniques as reported by former customers and employees on Glassdoor
Marketing360 is an online marketing platform developed by Colorado-based web agency MadWire to serve small businesses, with a primary focus on paid search advertising capabilities. The platform integrates website building tools through UXi software and offers additional services like content marketing, remarketing campaigns, social media advertising, call tracking, CRM, and analytics. Marketing360 relies on third-party ecommerce systems like BigCommerce and Shopify for website building, with multi-location management handled through the Marketing360 platform itself, though evidence is lacking regarding superior multi-site capabilities. 

Key takeaways for small businesses are to consider more affordable alternatives with guarantees before choosing Marketing360, while digital agencies should evaluate Marketing360's automation and reporting functions compared to competitors like SeoSamba. 
According to Software Finder Marketing 360 marketing software costs $395/month (with unlimited marketing consultations). Design services separately cost $2,000. Custom website design prices range from $3,000 to $20,000+ based on complexity.
Main Features
Digital Marketing Overview - Tracks ad visibility, clickability, conversion rates
Natural Listing Ads - Organic listings, keyword tracking, basic SEO
Top Placement Ads - Manage Google, Bing, Yahoo paid search campaigns
Retargeting Ads - Remarketing campaign creation and management
Social Targeting Ads - Facebook, Twitter, YouTube paid advertising
Other Tools - Email marketing, call tracking, CRM, analytics
Website Building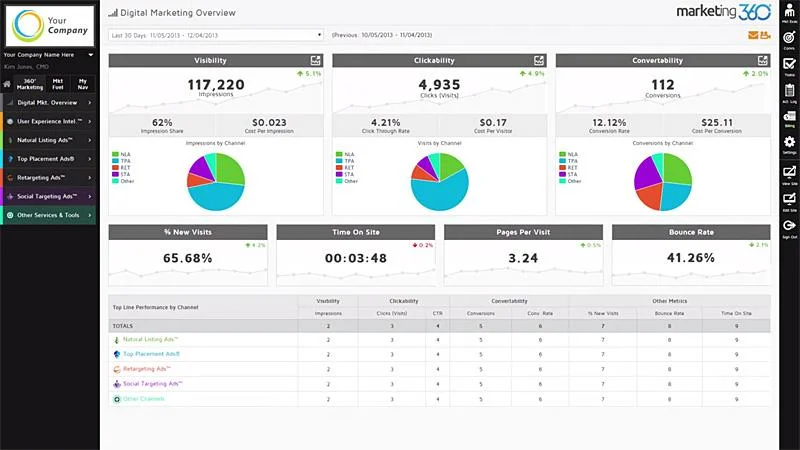 Reviews or "What People Say"
Cluttered Interface with Limited Navigation
The Marketing 360 website employs a cluttered interface that can be overwhelming and confusing for users.
The layout lacks coherence and organization, making it difficult to locate specific information.
The navigation system is limited, causing frustration when trying to navigate through different sections of the website.
Overall, the user experience is hindered by the overwhelming design and lack of intuitive navigation.
Limited Marketing Solutions
Marketing 360 claims to offer a wide range of marketing solutions for small businesses. However, upon closer inspection, their offerings seem limited and fail to address the diverse needs of businesses. While they provide basic tools 
Marketing 360 - A Platform with Mixed Reviews
The Marketing 360 website claims to offer a comprehensive suite of tools and marketing programs for small businesses.
However, upon closer examination, the platform has received mixed reviews and feedback from its users.
Some users express frustration with the cluttered interface and limited navigation options, finding it difficult to locate the information they need.
Additionally, there have been complaints about the effectiveness and quality of the marketing programs offered by Marketing 360.
While some users have had positive experiences with dedicated marketing teams and the website creation tools, others have reported challenges and difficulties in managing their websites effectively.
Сonclusion
Marketing 360 aims to provide everything a small business needs to manage and grow, but the platform's offerings and reputation are subject to doubt and controversy.
While they advertise industry-specific marketing programs and a dedicated marketing team, some users have criticized the limited nature of their marketing solutions.
Overview of SeoSamba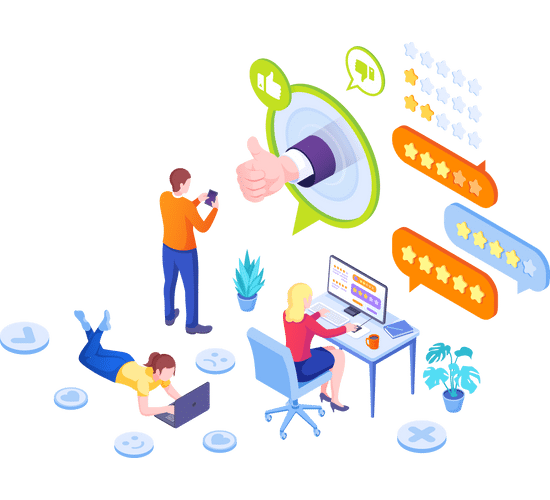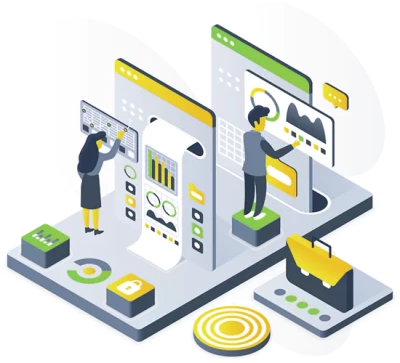 The marketing automation technology is patent-pending and delivers predictable results.
SeoSamba guarantees transparent results with its holistic service delivery approach.
The owner of SeoSamba has demonstrated flexibility and generosity in working with clients.
They aim to provide a high level of customer trust and satisfaction.
What SeoSamba Offers
All-Inclusive Support
SeoSamba provides all-inclusive support, transparency, and guaranteed results with affordable flat fee pricing. They have a seasoned team that can assist businesses with their marketing needs, eliminating the need to hire designers, developers, or content marketers.
Website Creation Services
SeoSamba can help businesses create a website or web store on WordPress or SeoToaster. They offer customization options, a step-by-step process for quality outcomes, and training on how to use the website edition, marketing, and sales automation tools.
Ongoing Automated Marketing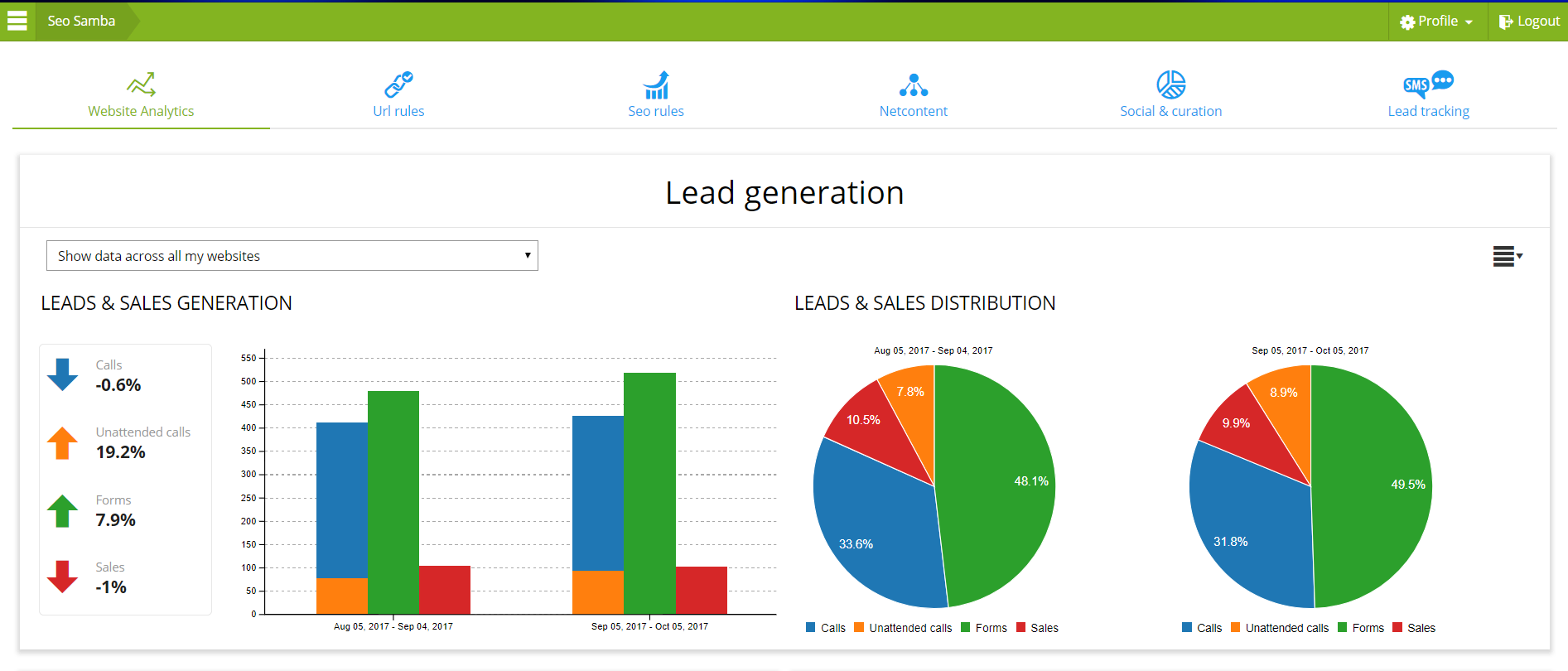 SeoSamba's Marketing Operating System optimizes new web pages for search results. It also automatically distributes content to websites, social media, bloggers, journalists, and social platforms like Facebook, Instagram, Twitter, LinkedIn, and Google Business Profiles. Lead tracking features are also included.
Freedom and Transparency
SeoSamba's services are delivered on top of open-source systems like WordPress or SeoToaster. This allows businesses to have the freedom and flexibility to operate and host their websites independently. The use of open-source systems also ensures cost-effectiveness and peace of mind.
 Additional Services
In addition to website creation and automated marketing, SeoSamba offers various other services such as email and SMS lead nurturing automation, content development, pay-per-click management, affiliate/referral systems, managed SEO, social community management, app and plugin development, and more.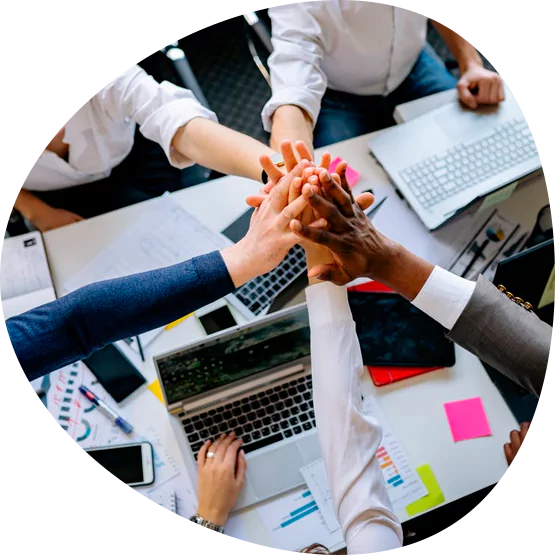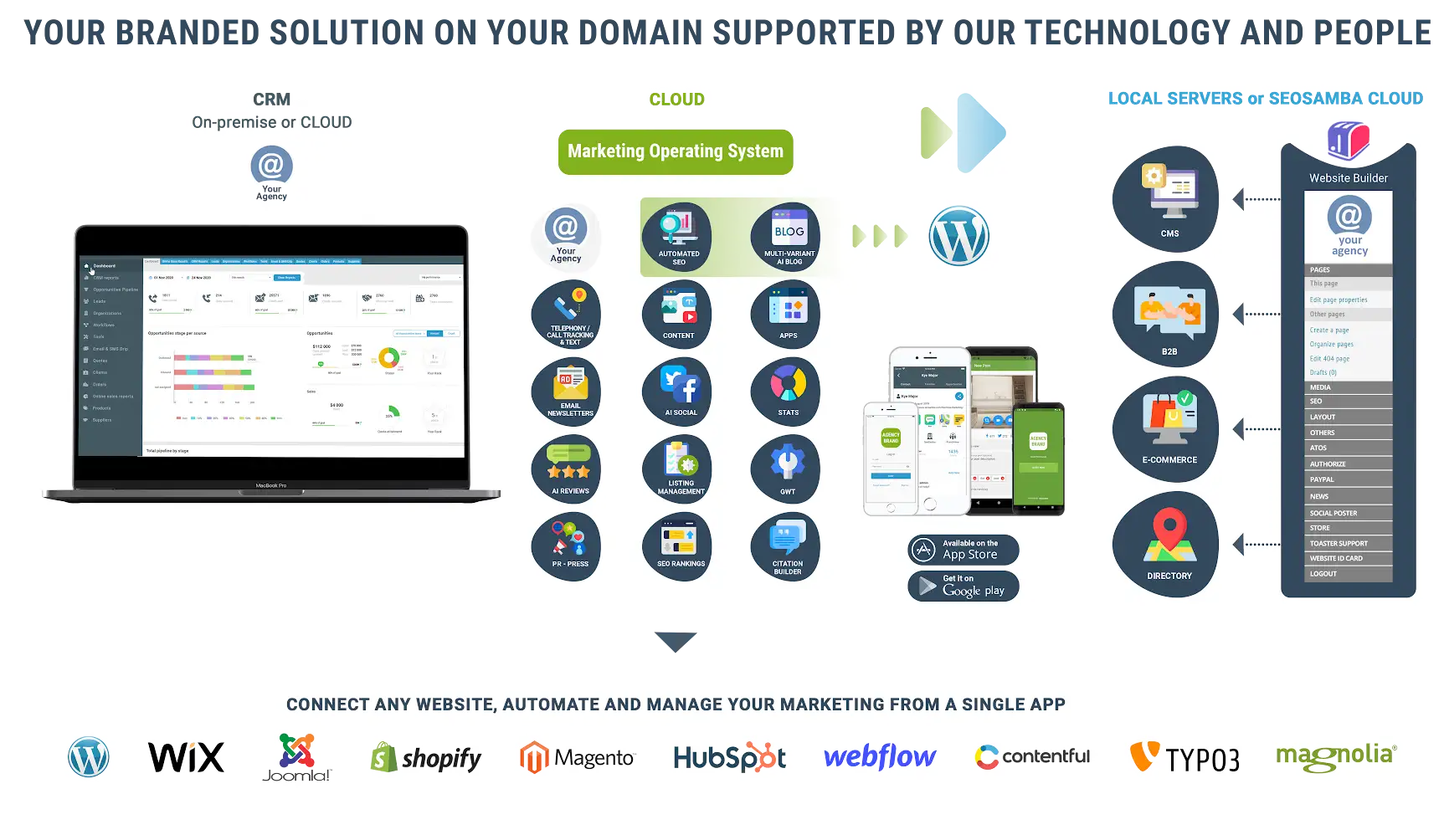 The benefits of using a white label version of SeoSamba are far-reaching, encompassing branding control, client retention, cost savings, competitiveness, scalability, technical expertise, streamlined operations, client trust, and overall profitability.
SeoSamba's White Label Marketing Operating System solution empowers agencies to focus on what they do best—delivering exceptional digital marketing services—while leveraging a powerful, branded platform to support their efforts.
Why SeoSamba?
Comprehensive Marketing Automation: SeoSamba offers a Marketing Operating System that encompasses various digital marketing activities, including social media posting, review management, email marketing, blogging, call tracking, text marketing, and CRM solution. In comparison, Marketing360 has a limited software feature set beyond ads reporting.
Transparent Pricing and Do-for-Me Approach: SeoSamba provides a transparently priced Do-for-Me small business marketing program. They offer guarantees to manage your paid campaign advertising with Google and social networks while educating you in the process. On the other hand, Marketing360 has been reported to employ hard-sell techniques, which may not be as favorable for small businesses.
White-Label Solution for Agencies: If you are a digital marketing agency or solution provider looking for a white-label marketing automation solution, SeoSamba's Marketing Operating System offers a comprehensive solution. It covers execution, reporting, and a wide range of digital activities, making it a versatile choice for agencies. Marketing360, in comparison, focuses more on advertising with Google and social platforms.
Integration with E-commerce Platforms: SeoSamba provides integration with popular e-commerce platforms like BigCommerce, Shopify, and UXi. This allows for seamless management of multiple websites and provides additional convenience for businesses in the e-commerce space. Marketing360, on the other hand, relies on third-party software for e-commerce integration, which may not offer the same level of integration as SeoSamba.
Scope of Digital Activities: SeoSamba's Marketing Operating System covers a broad scope of digital activities. These include social media posting, review management, email marketing, blogging, call tracking, and text marketing, which expands beyond what Marketing360 offers.
CRM Solution: SeoSamba's software also comes with a built-in Customer Relationship Management (CRM), which helps you better manage and engage with your customers. Marketing360, as suggested in the data gathered, does not provide this within their primary solution.
Education and Assistance: SeoSamba seems to focus on not just providing a service but also educating its users about the process. This can be beneficial for those wanting to understand and oversee their marketing campaigns more effectively.
Less Intrusive Sales Approach: Some former customers and employees reported hard-sell techniques used by Marketing360 on Glassdoor, a concern you might not have with SeoSamba.
Marketing360 vs SeoSamba: features comparison summary
| | | |
| --- | --- | --- |
| Features | Marketing360 | SeoSamba |
| Multi-sites Admin | | |
| Subdomains Install | | |
| Network-wide System Auto-update | | |
| Turnkey White Label Marketing Dashboard | | |
| Turnkey Single Domains Install | | |
| Zero Plugin Functional Install | | |
| Geolocalized Cloud-based Instances | | |
| VPS Hosting | | |
| Cloud Sites Support | | |
| Pay-as-you-go Full Network Hosting | | |
| Integrated Front-end CMS Support | | |
| White-label Hosting Support Services | | |
| Expert Support by Software Maker | | |
| Multisites Ecommerce management | | |
| Sales & Ecommerce dashboard | | |
| Social Network management | | |
| Social Network monitoring | | |
| Search Engine Optimization | | |
| Automated multi-sites SEO | | |
| Mobile-ready web design | | |
| Real-time Chat integration | | |
| Network-wide Analytics | | |
| Automated Email Marketing | | |
| Networked Content & News | | |
| Open source core code | | |
| Free Themes & plugins | | |
| Low-cost development options | | |
| Plugins/Extensions Marketplace | | |
| Developer API | | |
| Turnkey white label front-end CMS | | |
| Separate local user & DB policies | | |
| Unique user sets per website | | |
| Inline CMS user management | | |
| Full automated email verification | | |
| Open Support Resources | | |
| Open Developers Resources / API | | |
| Free Website Themes / Templates | | |
| Plugins / Extension Marketplace | | |
| iCal Support | | |
| User Interface Localization | | |
| Franchisor's Site Package | | |
| Turnkey Franchisee's Site Auto-install | | |
| Localized Franchisee Websites | | |
Need more than costly PPC for your business?
Open your marketing horizon 
See how SeoSamba stacks against others