1/3 of local retail franchisees get no basic online presence on the franchisor's website
63.2% of the Top 100 Retail Franchises do provide some kind of online presence for their franchisees.
This means that any franchisee is getting online exposure, and that its location can be found either through a map, a zip code locator, a simple list, or better yet directly from search engines listings.
 36.8% of Top 100 Retail Franchises provide no presence to franchisees on their website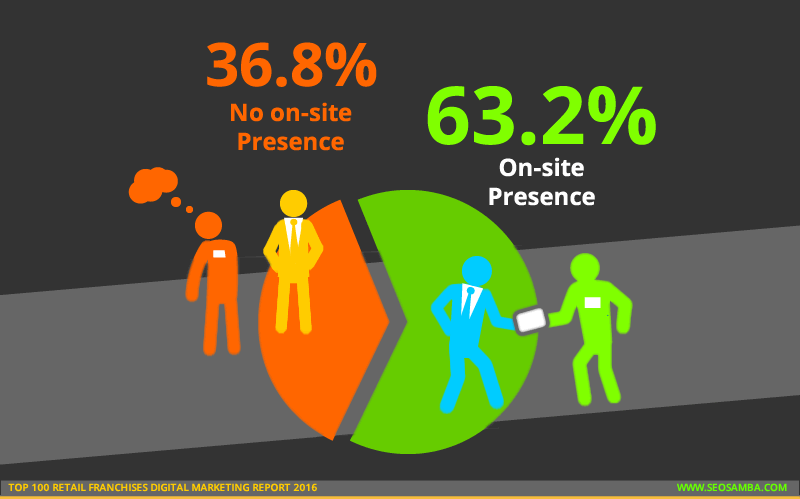 There are instances where an online presence is not a crucial parameter for franchisees, especially if the franchise relies heavily on other marketing channels that have proven effective to get new franchisees and customers.
The fact that over one in four franchisors won't spend the effort in doing so is actually quite puzzling, and prompts serious doubts about any potential franchise development in the near future.
Setting up some kind of online presence, even a minimal one, on a global franchise site seems to be the very least a Top 100 Franchise can do to acknowledge those who are the bread and butter of the business.
Given the number of , there is just no excuse not to do so.
Download your Top 100 Retail Franchises Digital Marketing Performance Report 2016
Thanks for reading this summary. To uncover more data, stats and findings as well as our analysis of how these facts impact the overall online strategies of leading franchisors, please click the button to download for FREE the full version (PDF) of our Top 100 Retail Franchises Digital Marketing Performance Report 2016.