Step 7: Social Automation
As you step up your efforts, you can now focus on maximizing your return on investments by pulling levers at both ends of your social funnel: your own investment (time, resources….), and your returns (leads, engagement, brand reputation...).
Social automation is a great way to post more and better content in less time, all the while helping you identify valuable niches and opportunities to maximize engagement.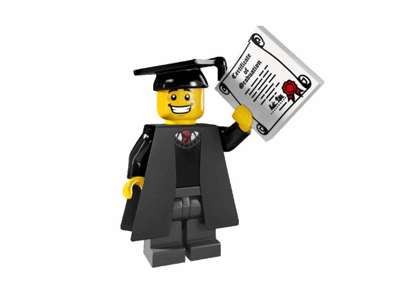 ---
This extract is just one piece of a full 7-part guide! Download your FREE digital copy of our Social Media Strategy for Small Business in 7 Easy Steps.
Social Marketing: Automated, not Automatic
Streamlining your social strategy framework with a smooth process, simple guidelines, and automated software will allow you to post more and better content in less time, while identifying valuable niches and opportunities to maximize engagement.
Automated does not mean automatic though. You should be aware of the do's and don'ts of social automation before you learn to use the tools that best suits your needs, without handing over your social CRM, and brand reputation to a mindless artificial intelligence.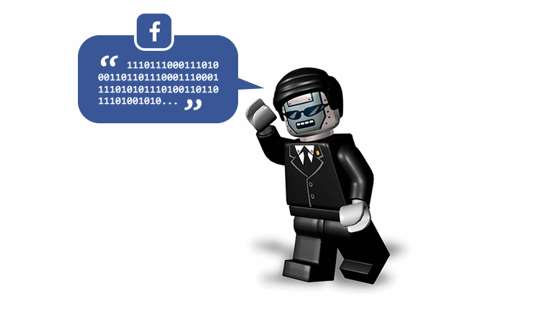 What NOT To Use Social Automation For
As we've covered earlier, humanizing your corporate social media presence is key to success.
Conversely, one of the worst things you can do on social media is letting your audience feel that they're talking to a robot. Therefore, here is a short list of things you should definitely NOT automate under any circumstance:
Personal interactions & Conversations

Hashtags & Mentions

Live Events

Customer Relations as a whole

Mirrored cross-channels posts
What Social Automation Is Great For
Helping you save time, implement best practices, and maintain a constant presence across social channels, social automation is well-suited for the following activities:
Organizing social content calendars

Scheduling social posts

Selectively post to multiple social accounts

Curating relevant news and content

Repurposing successful content & ads

Automated Tracking & Analysis
Social Content Calendars
Social automation tools that include advanced calendar views can greatly help you oversee general social activity, spot empty publishing slots and optimize your posting time schedule.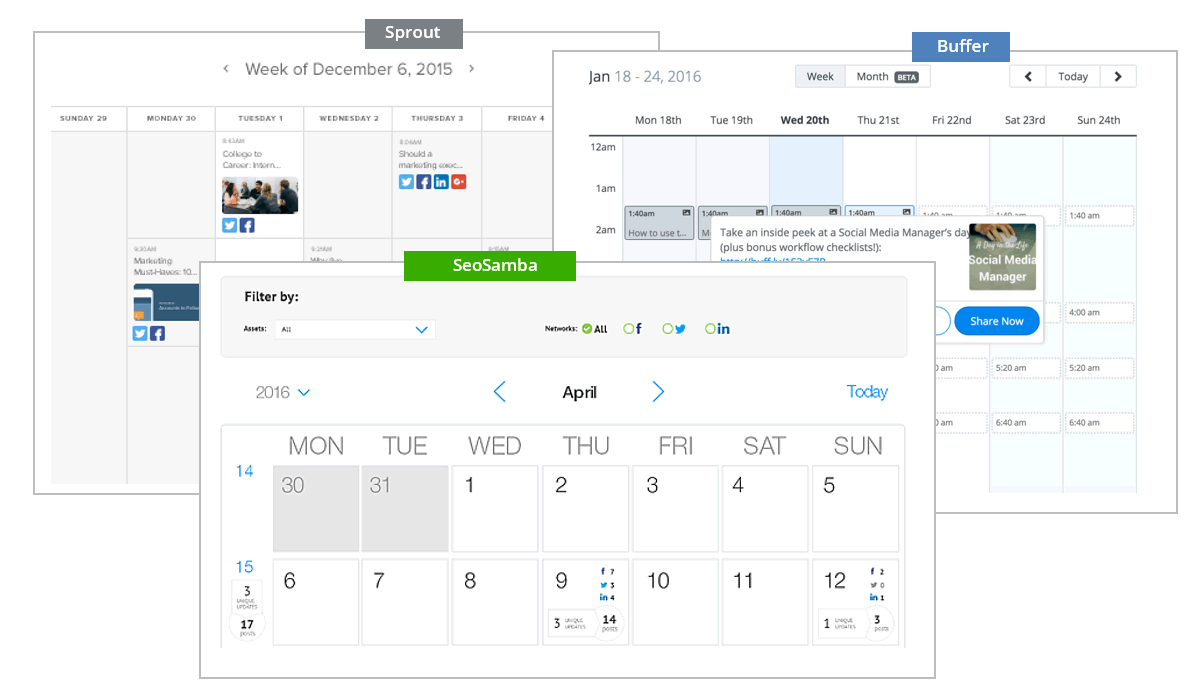 Social Post Schedulers
Automated scheduling lets you plan ahead, and pick the best date and time for your social posts, yielding more results and allowing for optimal social campaign management.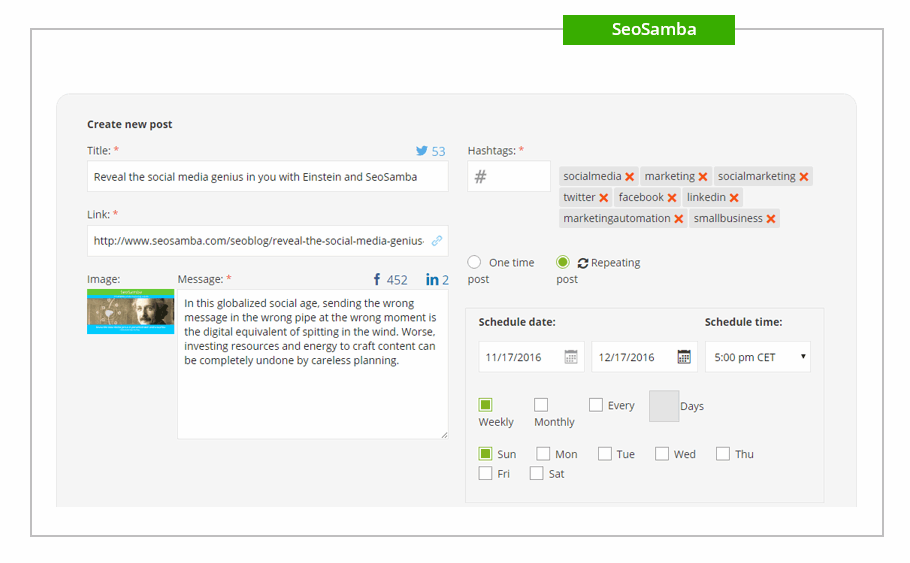 Social Channels Customization
The best social schedulers let you fire to all networks and accounts at once, or customize timely messages to selected social channels.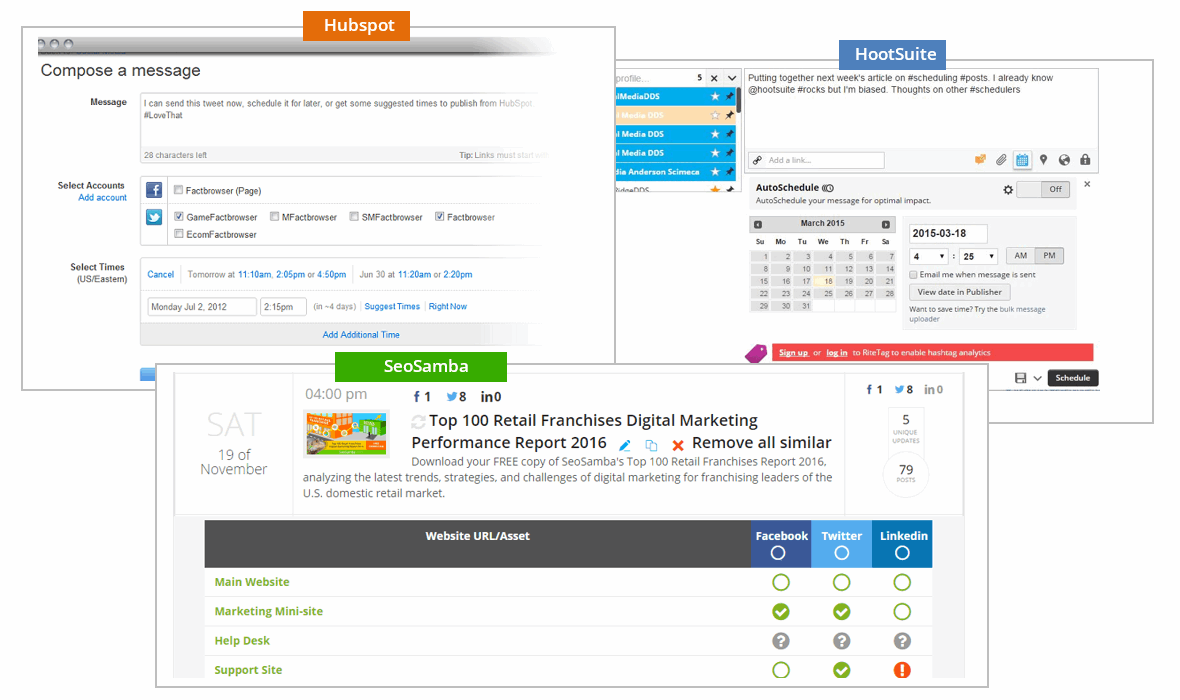 Automated Content Curation
Social automation helps you curate relevant news feeds, market leaders, and industry influencers, to keep your social channels active.
It should mainly be used to single out interesting content, and craft pre-formatted social posts, since the real value of those posts is whatever you have to say about it – implying that you actually read it.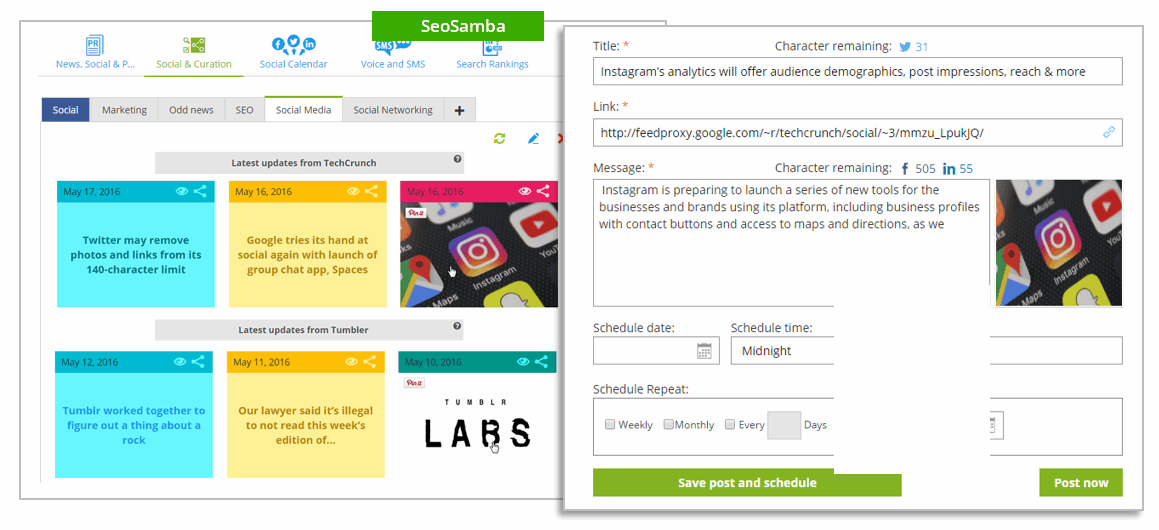 Specialized Social Tools
The first and foremost socially active marketers and business owners look in social media software, is the ability to organize and schedule posts and content.
For just a couple accounts on specific networks like Facebook or Twitter, there are some basic tools that do a fine job at automating interactions.
For instance, Post Planner works well for Facebook, while Twuffer is a free tool that lets you schedule tweets easily.

Custom Cross-Software Integration
There are a couple solutions that can let you tie separate tools and automate specific repetitive tasks within your social workflow.
Zapier (free trial available) lets you build such interactions (aka "zaps"), for instance posting a tweet whenever a new picture has been posted on Pinterest, by connecting online services and applications.
IFTTT is a comparable and free online service that lets you create automated actions with Facebook, Instagram, Pinterest, and more, based on conditional "If This Then That" statements (aka "recipes").

All-in-one Marketing Solutions
Automated marketing solutions such as Buffer, Hootsuite, Hubspot, and SeoSamba among others, let you automate your social media strategy as part as a larger online marketing funnel.
Each has its own merits and drawbacks, knowing which one will fit your requirements and budget is something only you can do depending on your exact needs.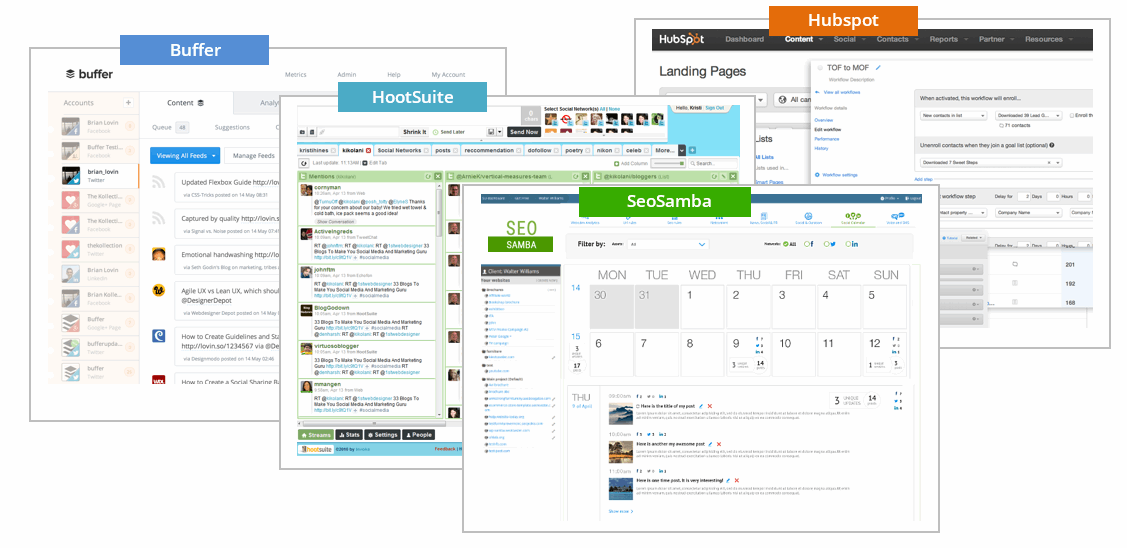 Social Automation Key Take-Aways
Always be mindful of what can be automated and what shouldn't.

A social calendar is the most effective way to organize your social content and workflow.

Social post scheduling lets your plan ahead social activities, manage marketing campaigns, and optimize publishing times.

Automated content curation helps reaching new audiences, and keeping your social channels alive and kicking in low activity periods.

Automated marketing solutions help you integrate your social media strategy and process within your online marketing funnel.
Download Social Media Strategy for Small Business in 7 Easy Steps
Thanks for reading this extract. This is just one step, and we have a lot more tips and tricks for you in store.
To uncover all the secrets of mastering social media for your SMB, get your own free copy of SeoSamba's guide: just click below to download Social Media Strategy for Small Business in 7 Easy Steps.