Step 3: Segment Your Social Channels
Since social media is no homogeneous space, successful brands have learned to segment their social networks in channels based on specific rules and uses.
By doing so yourself, you will be able to craft content and messages for your preferred target audiences, and leverage the full power of each social network's strong suits.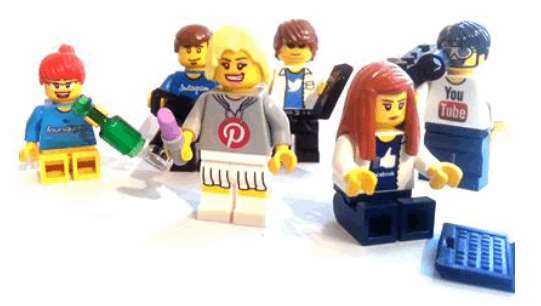 ---
This extract is just one piece of a full 7-part guide! Download your FREE digital copy of our Social Media Strategy for Small Business in 7 Easy Steps.
What Social Channels Are Best For
You need to find the right social channels to convey each message in order to obtain maximum impact and engagement.
Let's look at examples of what each of the most popular social networks are best at:
 Facebook  : Develop brand image, increase website traffic.
 Twitter  : Improve customer relationships, increase website traffic.
 LinkedIn  : Increase leads, find talents, build business relationships.
 Pinterest  : Raise brand awareness, increase sales.
 Google+  : Improve search engine rankings, build brand influence.
Match Social Channels With Audiences
Matching social audiences and messages with specific channels will quickly help you meet your target audiences' expectations.
Adapting your social media strategy to each social network is no guarantee that your will do everything right, but will certainly prevent you from doing it completely wrong.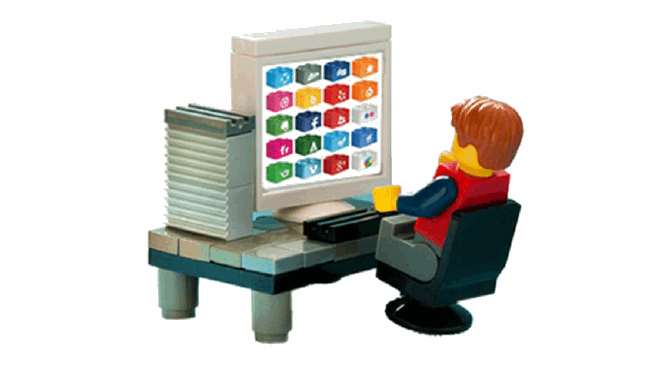 Social Channels: Facebook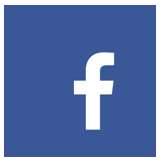 Touting over 1 billion users, Facebook is the most popular and widely spread social network, touching every possible age group with almost an even split between women (45%) and men (55%), which makes it a prime channel to raise brand awareness, promote informative content, and therefore increase organic traffic to your website.
Social Channels: Twitter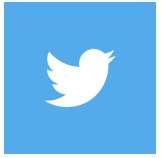 With half a billion tweets being sent daily, Twitter a great channel for simple sales messages with a straightforward proposition, business development and customer relationships, and to let you interact with your audience at every stage of the engagement process.
Social Channels: LinkedIn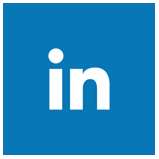 Built as a professional network, LinkedIn is a business-minded social network, and a perfect channel to research and develop business B2B and B2C relationships. LinkedIn is where a young company can become a top influencer by bringing high value content to like-minded professionals, find talented individuals and new partnerships.
Social Channels: Pinterest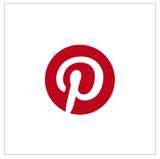 Far from being a simple image-sharing platform, Pinterest is a visually oriented social network that can be of high value for retailers. Primarily used by women (85%) interested in leisure services and products, Pinterest offers exclusive features (Rich Pins, boards...) that can yield tremendous results in terms of sales and brand recognition.
Social Channels: Google+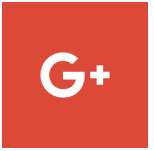 Google+ is also a major social channel, if mostly for SEO and content marketing purposes. From integrations with Gmail, Maps or Youtube, to MyBusiness, Hangouts and Authorship, Google+ has a lot to offer and should be part of your social media strategy despite a smaller overall audience.
Social Channels: Others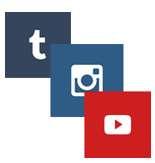 While mobile-only Instagram is great to target younger crowds, Tumblr has proved a great viral marketing tool, both offering further avenues for any marketing campaign that proved successful on other social channels.
While not a social platform by nature, Youtube is the foremost channel to share videos and informally interact with media-minded audiences.
Social Channels Key Take-Aways
Social networks each have their own demographics, social codes, and particularities, which you can leverage to reach specific audiences.

Adapting your global strategy to each social channel is the most cost-efficient way to optimize social reach, and brand reputation.

Segmenting your social landscape lets you develop specific content, adapt your voice and branding to each individual social channel.
Download Social Media Strategy for Small Business in 7 Easy Steps
Thanks for reading this extract. This is just one step, and we have a lot more tips and tricks for you in store.
To uncover all the secrets of mastering social media for your SMB, get your own free copy of SeoSamba's guide: just click below to download Social Media Strategy for Small Business in 7 Easy Steps.