With all the hooplas about the foremost importance of content marketing, social community development and bringing more qualified traffic to websites, the need for quality news and blog posts is reaching an all-time high.
Meanwhile, the need for return on investment on these hard-to-measure yet time-consuming content creation puts online content creators under pressure to achieve greater results with less resources.
Same goes for online journalists who have less and less time to research, source, and formalize stories that may be of interest to their readers.
So, on one hand, website owners post more and more content, but on the other information relays, specialized bloggers and online writers have less time to check it out, let alone do anything with it.
Fortunately, there is an inexpensive way to get your word out: press releases. When distributed to the right person through the right channels, they can tremendously help build the buzz about your products, services and brand. So long as they're done right. If not they'll just end up in a virtual bin somewhere without so much as a quick look from your intended target.
So, how to write great press release, you ask? While no one can guarantee your press release will be published or used for an article, there are things you can do to improve your chances. SeoSamba's content pros give you some helpful tips and story ideas to capture the attention of local journalists and make your story stand out from the rest.
Here are the top rules and guidelines to write great, professional press releases, you can read further to see what each one of them entails and why they can really help you (you will also find a few samples of great PR's at the end of the post) :
Only post newsworthy content
Be upfront about PR content
Raise interest right away
Say what you mean, mean what you say
Ban buzzwords and marketing mumbo jumbo
A good picture is worth a thousand words
Always help journalists help you
Follow up: strike while the iron is hot
Respect your audience
By respecting your audience, we mean for you to understand that journalists have very little time to browse through an endless flow of information.
Journalists are information professionals, and treating them as such will get your some immediate good points, as well as entice them to pursue a conversation with you since they feel like you are a well-trained, respectful pro who will not waste their time or try to get free promotion out of them at any cost.
Only post newsworthy content
One of the biggest you can make is to send out PRs that have no or little value for others, so make sure your communication is newsworthy.
If not, journalists will just toss it out, make a mental note about how you tried to waste their time, and skip anything actually interesting you might have to announce down the road.
One news, one PR
Make sure you wait until you have something with enough substance to issue a release.
Do not try to fit all your monthly news in one single post. One news means one PR, no less, no more.
If you have more things to discuss, wait for journalists to get back to you or simply wait a few days then write another PR.
Be upfront about PR content
Tell them right away in the PR heading and intro exactly what your communication is about, in as less words as you can.
Do not announce a "new" product or service when it's just an update of an existing one.
Do not announce a "coming soon" product if it's not readily available yet, or even in beta version.
Do not try to build up anticipation, you are writing a PR, not a trailer for a hollywood suspense flick.
And of course, do not, ever, lie or try to conceal information about your product/service.
Avoid saying that your product is "number one", "iconic", "acclaimed" or "award-winning" unless it is readily demonstrable, as well as relevant to your overall message.
Tell them right off what the product/service is about, what it is used for, who might use it and how much it costs. If you do, you will be blacklisted by your target audience pretty much until the end of times.
Raise interest right away
Make sure the first 10 words of your release are effective, as they are the most important.
On top of the info from the previous tip, make sure the first paragraph of your PR includes all the important info and answer the following questions: who is comunicating, the date of the release, any important date related to your announcement, and why this is of any interest for your targeted audience.
Start with a brief description of the news, then distinguish who announced it, and not the other way around.
Respect the form
Journalists and bloggers love to read and write. Do not insult them with poorly written texts and bad language.
While they understand nobody is perfect and will forgive an occasional typo, any big mistake or non-sensical sentence will raise doubt about the quality of your entire business.
Capitalize the first letter of all words in the headline (with the exception of: "a", "an", "the", or prepositions such as: "of", "to", or "from"). The combination of upper and lower case makes it easier to read.
Don't rely on your word processing program to catch all errors in grammar and spelling. Have a few individuals read the release before submitting it. Then re-read it yourself. And again. And again, over and over, til you get nauseous and are 100% sure everything is in order. You'll be surprised how many times you will let typos go through despite all this attention.
Say what you mean, mean what you say
What is well conceived is clearly set. Use simple words understandable by anyone.
Steer clear of technical jargon, it will not make you look smart but pedantic. Even if it did, it'd just make the journalist feel somehow stupid by comparison, and you don't want that. If you can't avoid occasional lingo or technical idioms, make sure you explain them.
The same principle applies for any abbreviation, not everyone knows what GNU means, nor does everyone assume that PR means Press Release, actually for most people it means Public Relations. Hence our own self-explanatory title for this blog post.
Ban buzzwords and marketing mumbo jumbo
When you write your press release, remember your audience. It isn't your customers.
Journalists scoff at words like "leverage", "unique", "paradigm" and the likes. To appeal to the fact-oriented mind of a journalist, forget marketing emotional appeal.
Stick to the facts
Your audience consists of journalists. Journalists are in the fact business. Their goal is to provide their readers with a complete portrait of whatever they're writing about.
You need to give them the facts about your product or service, hard data that shows why your product or service is good and news-worthy.
Then let them decide for themselves. If you forget this, there's no way they'll run your press release.
A good picture is worth a thousand words
Noone said a PR needs to be all words. Always include screenshots or pictures of your product, and whenever it may be helpful (for instance, a diagram for a hard-to-explain process).
Make sure any picture/drawing you include is of reasonable quality. You don't need huge pics that will be too long to download (journalists will ask for it if needed), but you can ensure that they don't wonder what they're looking at or have to squint to figure out an important detail.
Be creative if you can
Just because you must follow all these rules does not mean you can't do your best to make your PR an interesting read.
If a well-known story or a good metaphor can help you make a point and help your readers understand a concept, feel free to use it. As long as you're not abusing this technique, and avoid all the pitfalls pointed out in this tip list, you should be fine.
Sometimes, the PR is a unique opportunity to rename a product or service if they can be confused to a similar one. Don't force the journalist to explain why your product/service is different with an existing one with a similar name.
Always help journalists help you
Some reporters have limited online access. As a courtesy, always include a contact method for reporters who prefer to have materials mailed to them by conventional means.
If you need to attach a document, or have to include an external link (like a 200-page PDF report), make sure they are clearly visible, well referenced, and explain why you could not fit that info directly within your PR.
Provide as much contact information as possible: Individual to contact, address, phone, fax, email, website address.
Include press contact information below the text of the news release. A reporter reading your release should be able to make a decision about your story in the first screen of the message. Don't waste that space with contact information. They will scroll down to find out who to contact if they want to follow-up with you.
Follow up: strike while the iron is hot
So, your story/product/service is so interesting that a journalist is actually considering publishing something about it?
When a media, journalist or blogger contacts you, make you follow up in a timely manner and give them everything they want. You may not have second chances.
Answer all pending questions in a direct manner, don't make them wait, and don't make them have to ask you for further explanations about something they already asked.
Following a press release pitch, make sure the journalist can contact you at any time, and by all means possible. Some of them work night shifts, some of them are in a different time zone, and most of them want the info right away or you might miss the publishing window.
Always remember they are journalists, not friends or foes, nor customers. Don't waste their time by pitching your wonderful product/service for hours on. Ask them how you can help them, be friendly yet professional, and let them know you're readily available for any further information.
Learning to become a great PR writer
Any time you read a press release, you may find them too corporate, dry, unemotional and often not that interesting. However, this is what great PRs are all about.
A PR is not a novel, nor a short film, it is not supposed to be funny or scary. The whole point and sole interest of a PR is to put whatever information it is carrying on the forefront, anything else is pretty much superfluous.
To become a great PR writer, just follow as many of the above rules, and find inspiration by looking what the best pros are doing.
To get started, you can use one of the following sample and just replace names and descriptions with your own words to see how it works for you.
We wish you the best with your upcoming press release writing, and hopefully we will soon come across one of them thinking, wow, this is just a really great PR!
---
CrabTech Hermit Crab Shells and HermitHomes announce merger
By James Downey
August 10, 2012
Portland, OR – Locally owned CrabTech Hermit Crab Shells announced today that it will be merging with Miami-based crab shell superstore HermitHomes effective December 21, 2012. Company officials are expected to meet with Crab Construction Union officials later this month to discuss employee benefits and retirement packages.
CrabTech officials expect this merger to improve investor confidence and widen its customer base. In addition to shells, CrabTech stores will now stock aquariums, heating stones, and crab socialization areas.
The merger will permit HermitHomes factories in Virginia and Colorado to construct CrabTech's patented BioShells and Shellac-Attack hermit crab shells. In exchange, CrabTech stores will be opened in Maine and Michigan, with construction and product selection completed by HermitHomes contractors.
More information is expected to be released following a shareholders meeting on August 20, 2012.
About CrabTech Hermit Crab Shells
CrabTech opened its first store in Portland in 1996 and is owned by Jesse and Jean Callahan. It has enjoyed 16 years as an independent company and has six stores in Oregon and Washington.
CrabTech will uphold its promise to stimulate the local economy. Known for its biodegradable temporary shells and sustainably harvested shellac, the company also intends to maintain its commitment to environmentally friendly business practices. For more information, please visit http://www.CrabTechHermits.com/.
About HermitHomes
HermitHomes is a Miami-based crab shell dealer. It specializes in wholesome, crab-healthy living and is committed to using only American labor to create and market its products. It has 68 stores nationwide, as well as four overseas in France and Chile. For more information, please visit http://www.HermitHomes.com.
Contact
To learn more about this merger, please contact
Bill Stickers, Media Relations
1246 NE Sandy Blvd. Ste. 210A
Office: (503) 867-5309
Fax: (503) 867-5408
billstickers@crabtechhermits.com
---
A few more samples from SeoSamba
Italy Food Monte-Carlo invites you to the 19th Gastronomy Fair in Monaco
LookingPoint, debuts SEO powered site
---
Get Updates from SeoSamba on G+
---
About the author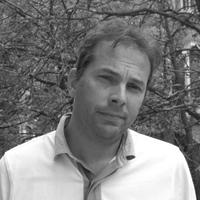 Michel Leconte
Omnivorous mammal & SEO Samba CEO, I'm a regular speaker at search engine marketing conferences around the world, including Search Engine Strategies London & New York, and a contributor to a number of publications, including Website Magazine, and Feedfront Magazine. I enjoy strategy, coaching, and motivating both customers & staff.
---
Share this post
---
Related Posts