About SeoToaster
SeoToaster is the most advanced SEO & marketing CMS and eCommerce platform that can be used right out of the box, with no plug-ins required. SeoToaster features a uniquely intuitive content management system interface, combined with powerful automated marketing.
W3C compliant HTML code generation, no layout restriction, unbreakable theming system, unmatched SEO, or automated merchandising are just few of the many built-in SeoToaster features.
It is an open source solution that is customizable at will and available for use and download free of charge at http://www.seotoaster.com and extensions at http://www.seotoaster.com/website-plugins-marketplace.html.
---
Get Updates from SeoSamba on LinkedIn
---
About the author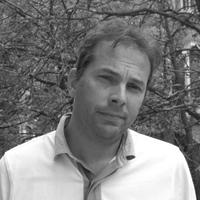 Michel Leconte
Omnivorous mammal & SEO Samba CEO, I'm a regular speaker at search engine marketing conferences around the world, including Search Engine Strategies London & New York, and a contributor to a number of publications, including Website Magazine, and Feedfront Magazine. I enjoy strategy, coaching, and motivating both customers & staff.
---
Share this post
---
Related Posts