Franchise marketing needs a platform from which all internal or external  services can be delivered from. A marketing operating system to execute best practices, benchmark and report regardless of what vendor you might be using now or in the future.
Meet Your Franchise Marketing Operating System
Share your strategic marketing vision, and we help you build upon it.  Roadmap included!
Easy, progressive, and hands-off deployment, we onboard and educate your zees;
We connect your social assets, WordPress/any websites or let us build new sites for your franchisees;
Give a Website, Mobile APP, Blog, Email, CRM, SMS, Social, Reviews or any fraction thereof  to each franchisee and in one sweep;
Offer our PPC/Content/SEO zees services alongside other vendors at your discretion. We play nicely with others!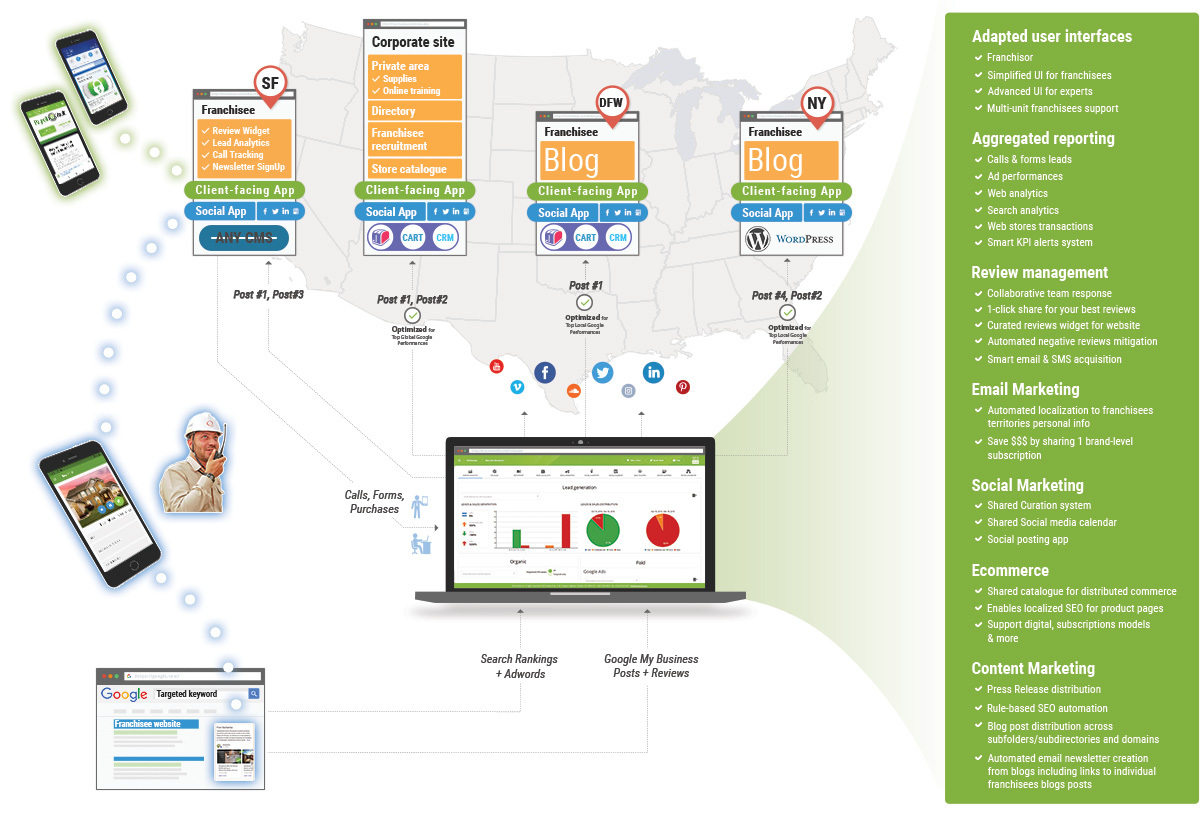 Happier franchisees, Better decision-making, Cost saving - Explore SeoSamba Now!