Congratulations for signing up to SeoSamba via our Social Media Marketing app.
We find it truly ideal to record short video after a successful meeting, or to communicate about a job well done in the field.
For instance posting a picture when you arrive on-site and a picture when you leave might make wonders to let people see for themselves the impact of your work!

Of course this is just an example, there are thousands of ways you can use the SeoSamba social app, but keep in mind our social app is only a fraction of the tools available in the SeoSamba Marketing Operating System.

 

Explore the many ways you can help your business by logging into SeoSamba Marketing Operating System using the same set of credentials you have created from the mobile app.

What else can you do from your SeoSamba Marketing OS dashboard?
Download our Customer Relationship Management app and add a powerful sales automation tool to track contacts, send emails, text and more.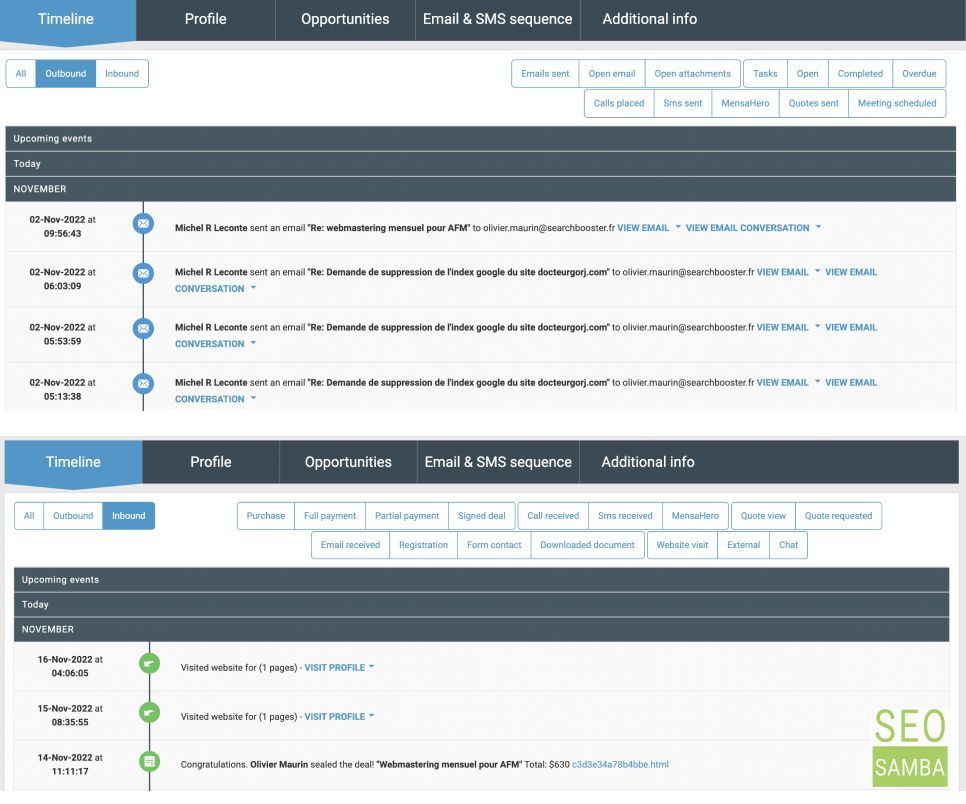 | | |
| --- | --- |
| SeoSamba is a sales and marketing powerhouse and our professional services team simplifies digital with a holistic approach supported by a single point of contact. Schedule a meeting  with me and let's get your business the digital results it deserves. | |
Yana Tkalenko
Digital Marketing Specialist
---
Experience FMOS now: Open a free account
Download the app, access your shared brand calendar and post to your social accounts on the go.

* Hubspot, FranConnect, Soci, BirdEye, SalesForce and other trademarks mentioned on this communication belong to their respective owners. SeoSamba is not affiliated with any of these companies.
Click here to unsubscribe.