Hello <customer name>!
Improve your rankings:
add NewsBlaster to your
existing site in 5 mns
Spread your brand's word to the world
Reach out to the right audience with your very own world-class integrated News & Blog service.

SeoSamba's NewsBlaster is a turnkey news and blog platform to help your business reach out to thousands of newsmakers, content aggregators, journalists, specialized bloggers and major print media newsrooms all over the world
Reward your content marketing & PR efforts
Blogging on an external platform does not help your SEO efforts and deprives you from invaluable features.

NewsBlaster combines user-friendly news publishing, inline content edition, multimedia support, and automated optimization for both your website and major news providers*.

* NewsBlaster guarantees publishing to over 50 high authority news syndication partners through our integrated Internet marketing platform.

 
A couple clicks is all you ever need
Just log-in and distribute your PR's to major news outlet and all social networks in two simple steps :

Write your news, style it, add any media at will, then distribute it instantly to build up your reputation as a content provider and eventually become a bona fide GoogleNews or Yahoo!News news source.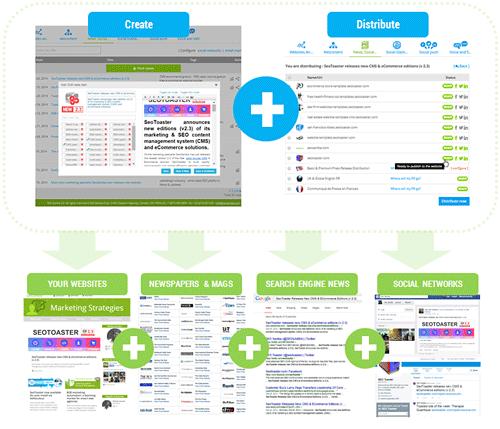 NewsBlaster is included in all Premium SeoSamba subscription plans. This service is available both on premise or on demand, seamlessly displayed on your website from our secured servers.


Contact your SeoSamba representative today to find out how Newsblaster can help you create and manage your very own content marketing platform including blog, news & PR.