Terms and Conditions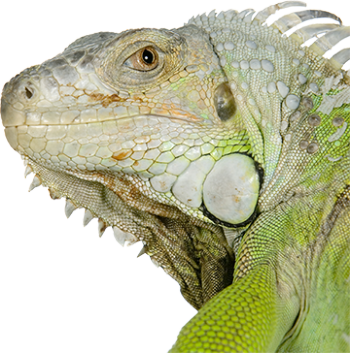 Terms and Conditions
Terms and Conditions
1.1 PERIOD OF AGREEMENT AND NOTICE OF TERMINATION
This Agreement shall become effective as of signature's date and shall continue for a 12 month term for all software subscriptions, and 6 month term for all services subscriptions.
After software or services' initial term the agreement will continue until terminated by either party upon not less than 90 days' notice in writing given by either party to the other.
1.2 TERMINATION FOR CAUSE
Either party to this Agreement may terminate the Agreement if the other party defaults in the performance of any of its material duties and obligations and the default is not cured within thirty (30) days of the receipt of notice of said default, or if the default is not reasonably curable within said period of time, unless the defaulting party commences cure within said period of time and diligently proceeds to cure the default.
In addition, either party may immediately terminate this Agreement by giving written notice to the other party if the other party is insolvent or has a petition brought by or against it under the insolvency laws of any jurisdiction, if the other party makes an assignment for the benefit of creditors, if a trustee, or similar agent is appointed with respect to any property or business of the other party, or in the case of the Client, if the Client materially breaches its obligations to make payment pursuant to this Agreement.
1.3 PAYMENT FOR NON-CANCELABLE MATERIALS, SERVICES & SOFTWARE SUBSCRIPTIONS
Any software subscription for the minimum contracted period, along with non-cancelable materials, services, etc., we have properly committed ourselves to purchase for your account, (either specifically or as part of a plan such as modules, photography and/or external services) shall be paid for by you, in accordance with the provisions of this Agreement. We agree to use our best efforts to minimize such liabilities immediately upon written notification from you. We will provide written proof, upon request of the SeoSamba, that any such additional materials and services, beyond the software subscription for the minimum contracted period are non cancelable.
1.4  CLIENT AGREEMENT TO PAY
You agree to pay our setup fees and the first month of your software and service subscription upon receipt. You also agree to pay all monthly charges included as part of the minimum subscription period outlined in this agreement
1.5  COLLECTIONS COSTS
In the event that we incur legal fees, costs and disbursements in an effort to collect our invoices, you agree to reimburse us for these expenses in addition to 1.5% per 30 days interest on the unpaid balance.
General Provisions
2.1 GOVERNING LAW
Kent County, Delaware law governs this contract.
2.2 REPRESENTATIONS AND WARRANTIES
The parties each individually represent and warrant that each has full power and authority to enter into this Agreement and to perform all of their obligations here under without violating the legal or equitable rights of any third party.
2.3 ENTIRE AGREEMENT
Except as otherwise set forth or referred to in this Agreement, this Agreement constitutes the sole and entire Agreement and understanding between the parties hereto as to the subject matter hereof, and supersedes all prior discussions, agreements and understandings of every kind and nature between them as to such subject matter.
If any provision of this Agreement is held to be illegal, invalid, or unenforceable under any present or future law, then that provision will be fully severable. In such instance, this Agreement will be construed and enforced as if the illegal, invalid, or unenforceable provision had never comprised a part of this Agreement, and the remaining provisions of this Agreement will remain in full force and effect.