Why Premier
Premier puts the management of the business in the hands of the franchisee. Our goal is to enable businessmen and women to successfully establish and grow a business within a network of nationwide franchise locations. It is very important for us to continually provide our franchisees with the very best tools and support systems necessary to assist them in growing their business.
Premier has the advantage of understanding that we are all here to be successful. "Together we Succeed"! As a result this is one of our Core Values. Premier is unlike any of our competitors.  We use our Core Values, talents and unique franchise system to make Premier Great! 
Together, as franchisor and franchisees, we strive to value our core values every day, either at work or in our personal lives. We live by these core values in all decisions we make

PREMIER RENTAL-PURCHASE HAS PERFECTED THE RTO FRANCHISE MODEL
Our proven strategy has made it possible for many experienced operators to open their RTO business, operate their stores, and realize their dreams as thriving entrepreneurs.
Premier provides state of the art support systems for financing, opening, and operating high quality RTO stores. We have developed many industry  firsts, including local customized live inventory websites, integrated marketing platforms, purchasing programs, and the first in the industry to provide mobile communication through our "Premier App".
Perhaps our greatest strength is our flexibility and belief in our franchisees! We strive to provide our franchisees the freedom to select the systems that they value, and to see what works best for their own business aspirations. Premier's unique philosophy gives franchisees the freedom to run their business independently with the security of knowing our support systems are in place for them at any time. 
You are in control of your destiny. We do all we can to support you along the way.

Franchise Support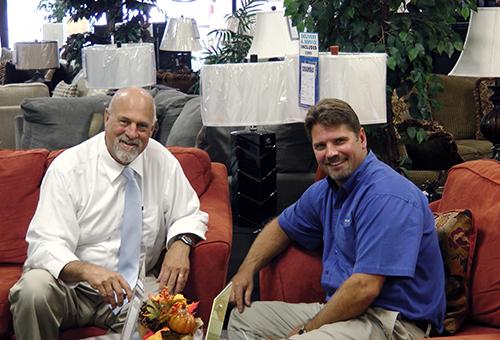 Premier partners with you, guiding you along your path. We support you with our innovative marketing platforms, powerful purchasing programs, dedicated operational support team,  IT department, human resources and training department.  Our key areas of support include...
Site Selection
Training and Store Opening
Purchasing
On-site Field Operations
Innovative Marketing Programs
Popular Annual Conferences and Seminars
Technology Systems and Support:
Localized, live inventory websites
The Premier App
Human Resources
Preferred Vendor Program
Existing Franchisee Support.